Summer holidays relax the mind and soothe the soul with lazy, sunny vacation days spent in your favorite bikini and soft breezy clothes. So when it comes to your skincare, you can also travel light but travel right with a summer survival kit of multi-purpose products by Natura Bissé.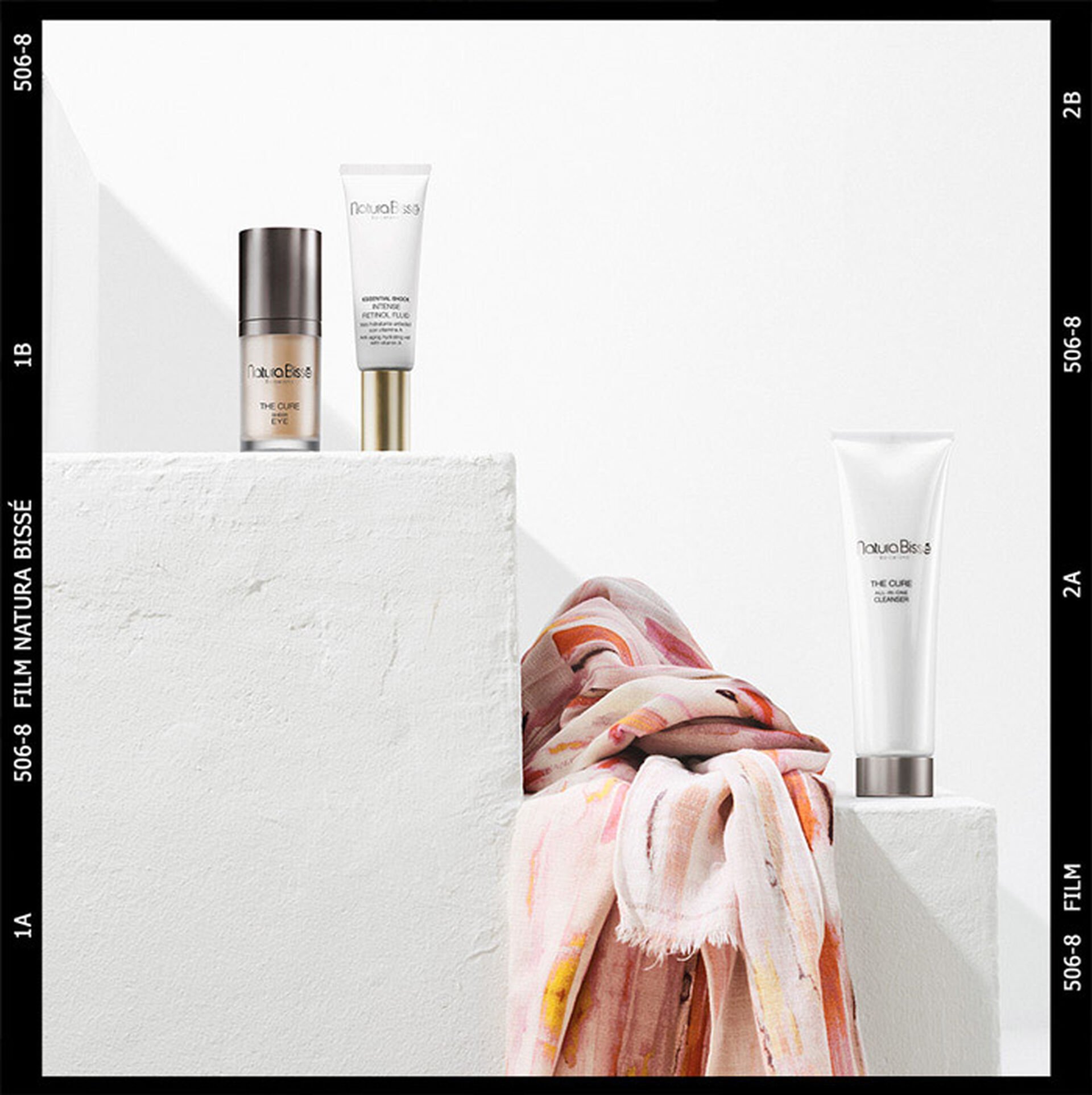 THE CURE ALL-IN-ONE CLEANSER
Cleansing your face is fast and easy with The Cure All-In-One Cleanser. Perfect for day and night, it eliminates all types of makeup, soothes and refreshes with green tea extract and restores hydration. No matter how harsh the water, this restorative cleanser detoxifies to recapture your skin's natural hydration.
DIAMOND MIST
A quick spritz of Diamond Mist infuses your skin with an energizing, protective, hydrating mist and helps protect against those pesky environmental aggressors. Boost your mood and your skin with the special ambiance of lavender-scented freshness throughout the day on face, neck, and décolleté. Another spritz perfectly sets your makeup day or night to keep your look non-stop gorgeous in any weather.
ESSENTIAL SHOCK INTENSE RETINOL FLUID
The silky ultra-light texture of Essential Shock Intense Retinol Fluid in a travel friendly tube makes this a vacation must, serving triple duty as an anti-aging serum, a deeply hydrating moisturizer and a wrinkle minimizing eye contour treatment. This all-in-one essential leaves your skin silky soft for hours on end and is the perfect product to share with the man in your life…beware, he will love it.
THE CURE SHEER EYE
Drop your concealer at the door and pack The Cure Sheer Eye, a one-step dual purpose eye treatment that soothes and decongests to fight under-eye puffiness and dark circles as it deeply hydrates, firms and fights wrinkles. Self-adapting color pigments immediately brighten and even out skin tone giving you a vacation fresh, natural finish to wear wherever your summer takes you.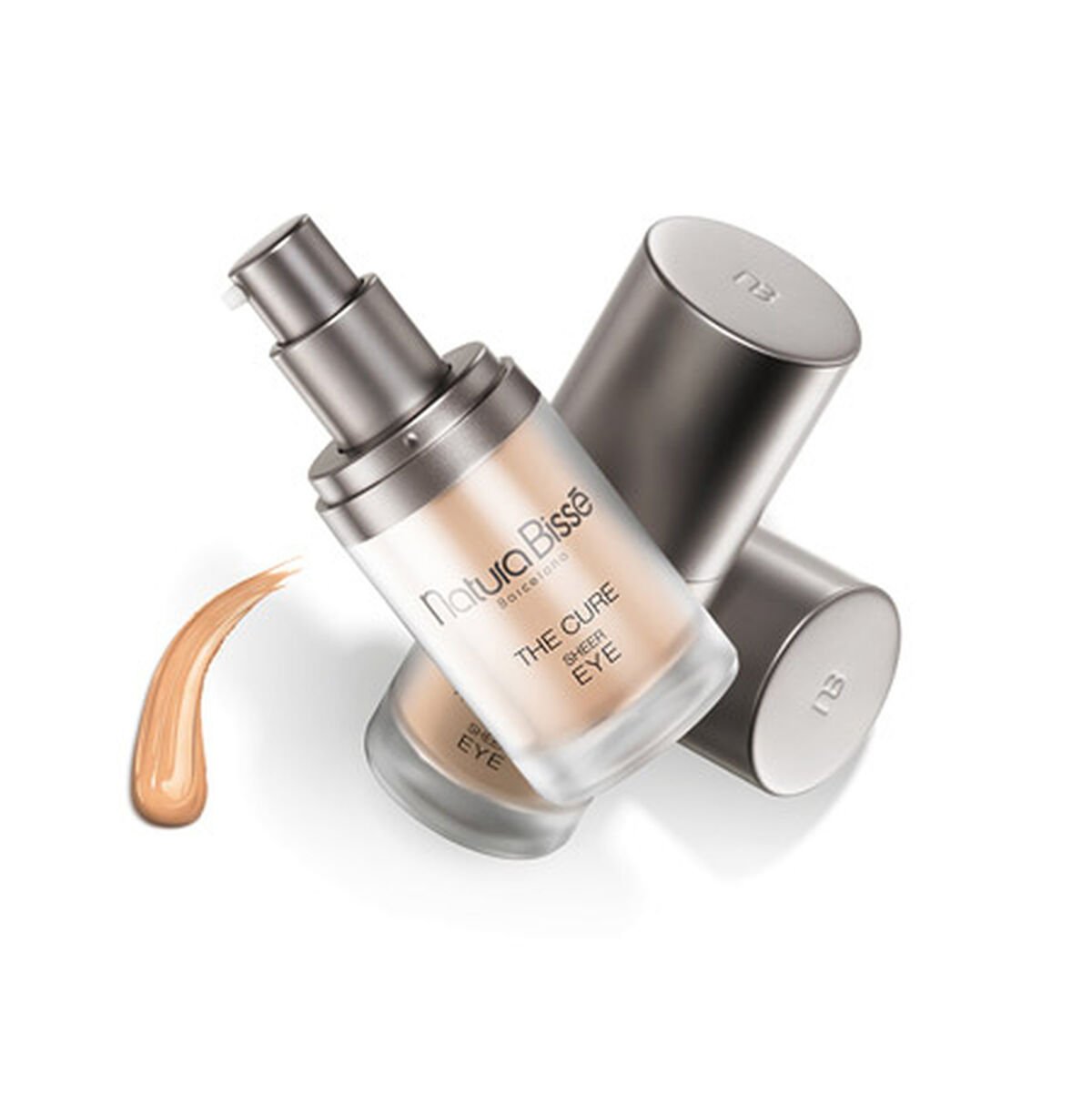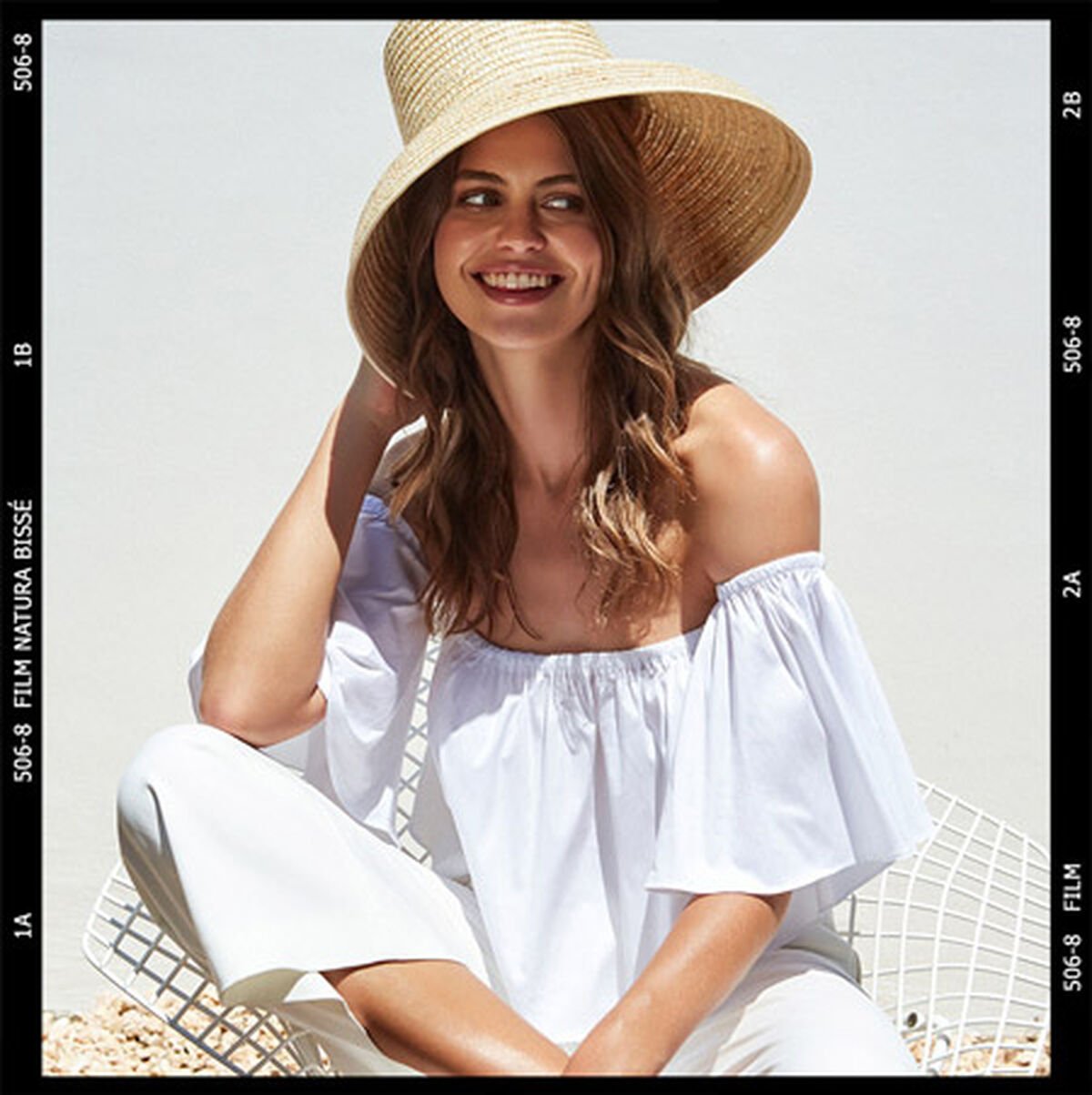 C+C VITAMIN SUMMER LOTION
Easy to use and with a breezy lightweight texture make the C+C Vitamin Summer Lotion for face and body everyone's favorite. Calming aloe vera and vitamins C & E instantly hydrate, soothe and repair your delicate skin after a day at the beach or any outdoor activity. This multi-purpose sun savior also helps achieve an even, long lasting and natural tan that defies dry, flaking skin. Plus: Men and children love the fresh, happy orange smell and lightweight texture so you may want to pack two!