A truly effective skincare routine should include some basic steps, not to mention the fact that when and how you apply your beauty products also makes a difference. Our specialists have designed this essential guide to help you design an infallible ritual. Keep reading to find out whether you're treating your skin the way it deserves or whether you need to tweak your routine.
BEFORE WE BEGIN: HOW DOES YOUR SKIN FEEL?
As well as understanding what skin issues concern you most (dark spots, wrinkles, sagging, the first signs of aging…), you should also ask yourself how your skin feels right now. Does it feel different in summer than in winter? How about when you're traveling? Your cutis changes day by day, depending on your health, your mood and the weather, which is why this question is fundamental. If you have any questions, go to your nearest Natura Bissé spa or beauty center and consult our experts.
HOW, WHEN AND HOW MUCH:
THE 10 STEPS TO TAKE CARE OF THE SKIN THAT EVERYONE NEEDS TO KNOW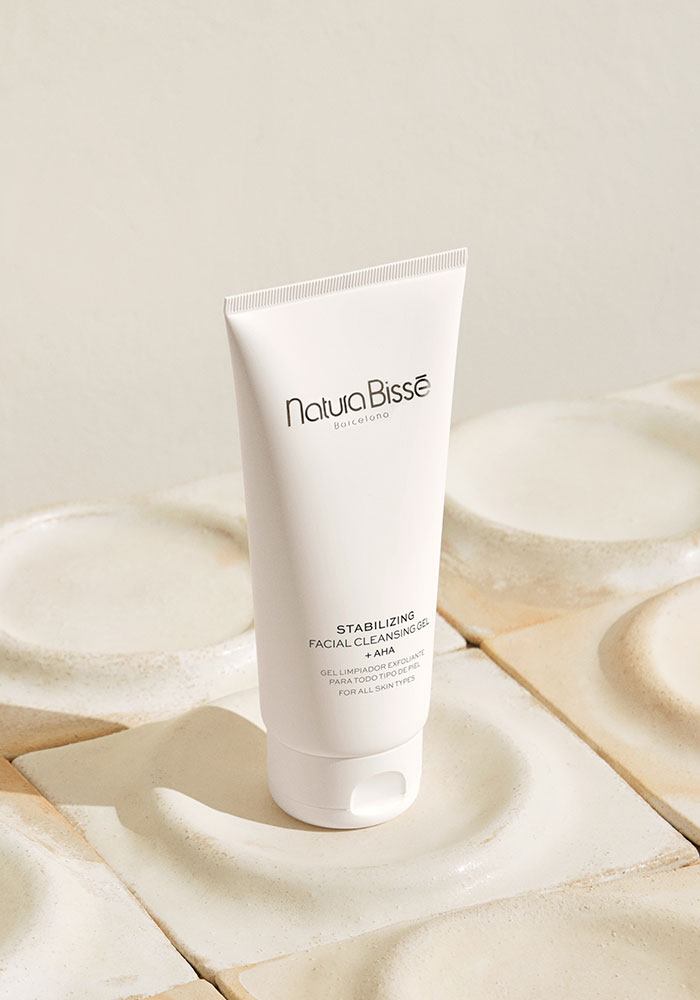 1. FACIAL CLEANSER
Cleansing is essential for healthy-looking skin. Not only does it rid your skin of dirt and toxins but it also prepares the complexion so it can better absorb the ingredients you apply afterward.
When? Daily, morning and night. However, when you get up you can do a gentler cleanse just to remove excess sweat or impurities.

How much? 1.5 or 2 ml, more or less the size of a grape.
2. TONER OR ESSENCE
Your cleansing ritual is not complete without this step. It ensures there are no impurities left on your skin while also providing powerful hydration and balancing the skin pH.
When? Daily, morning and night, and as often as you like during the day to refresh your skin and makeup.

How much? Apply 2 spritzes of the spray.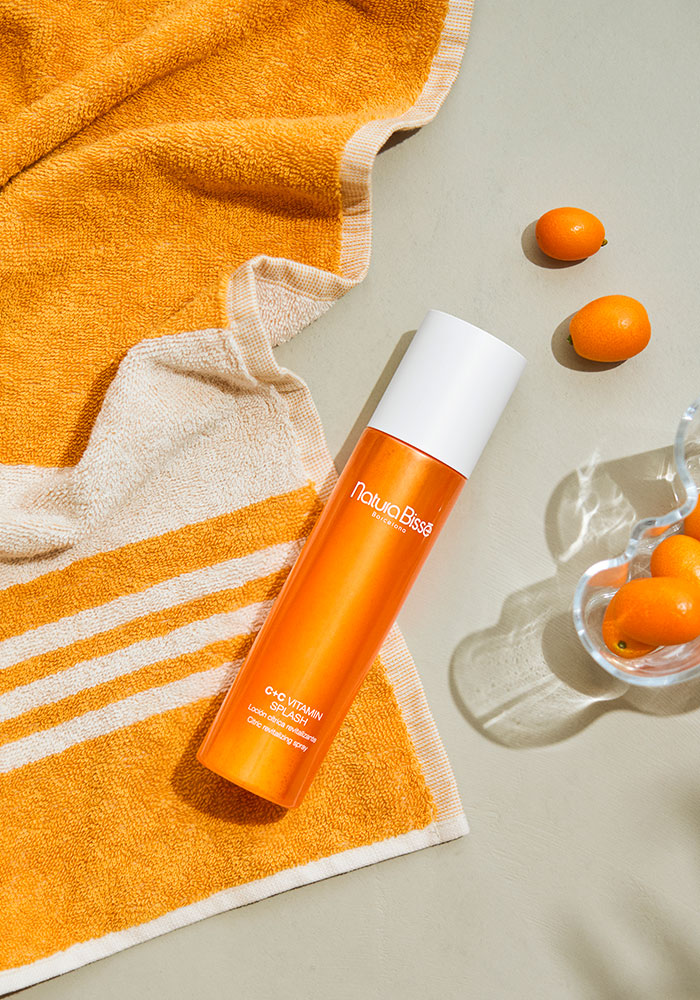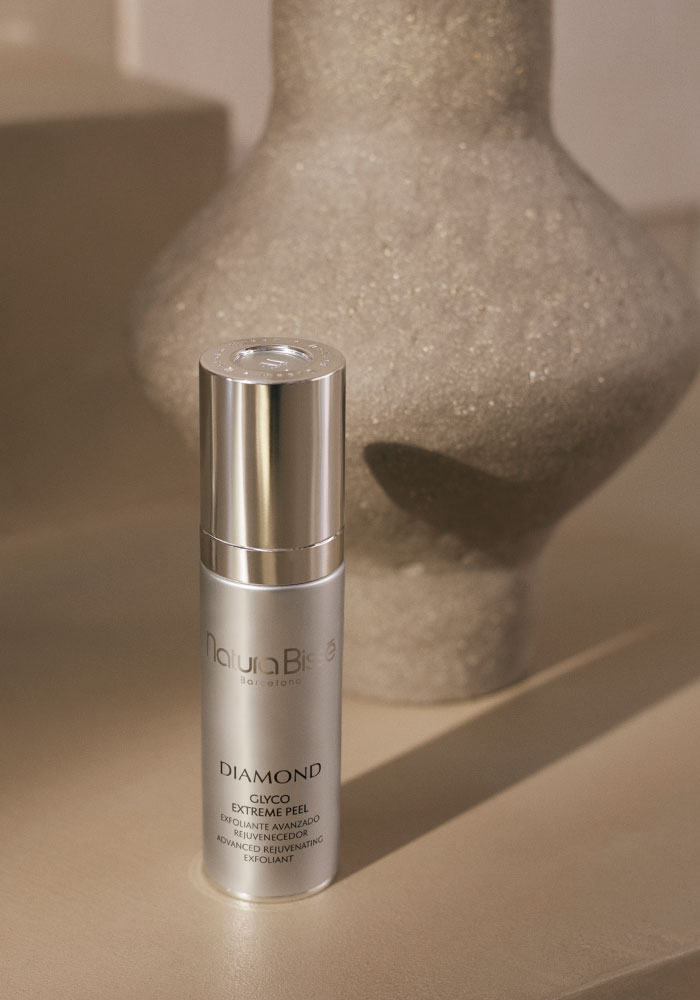 3. EXFOLIATOR
Exfoliation eliminates the dead cells from the skin surface that asphyxiate your skin and give it a dull tone. An almost magical step to recover luminosity and smoothen the texture, giving immediately visible results.
When? Once or twice per week.

How much? It depends on the exfoliator, but use enough to create an even layer that covers the face, neck and décolleté.
4. SERUM
These ultra-concentrated formulas, loaded with active ingredients, treat specific needs such as the appearance of spots, lack of hydration or premature aging. Moreover, thanks to their light texture, serums are easily absorbed and penetrate the epidermis deeply.
When? Daily, morning and night. In the product descriptions on our website you can find the application massage for each one of our serums to maximize their results. With serums, the 'how' is fundamental.

How much? Apply 1 or 2 pumps of product. If it is a liquid serum, you should apply enough drops to cover the entire face, neck and décolleté.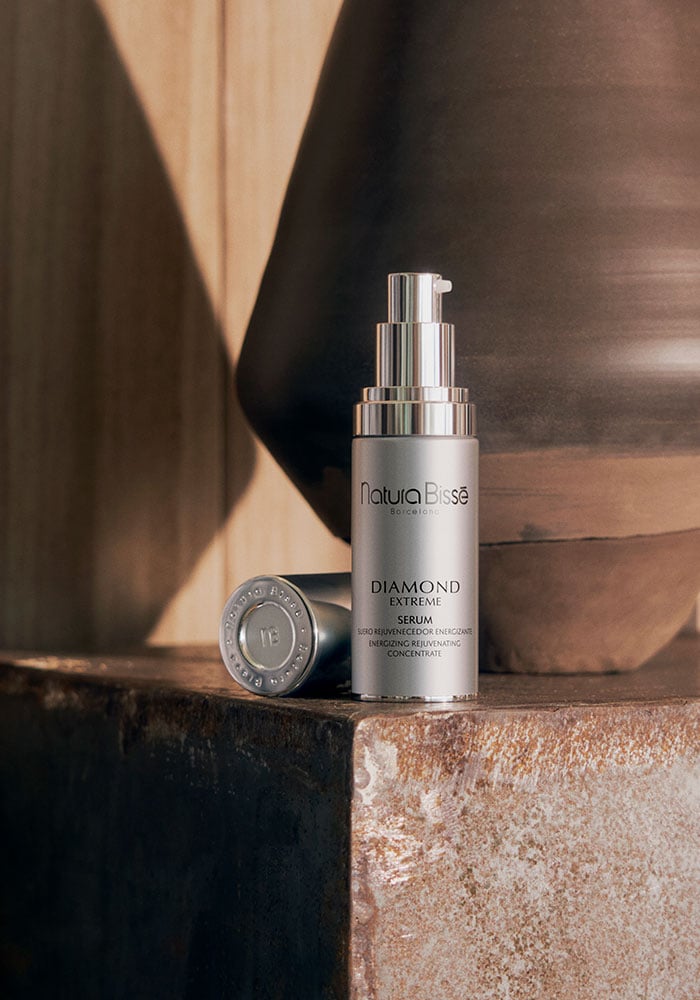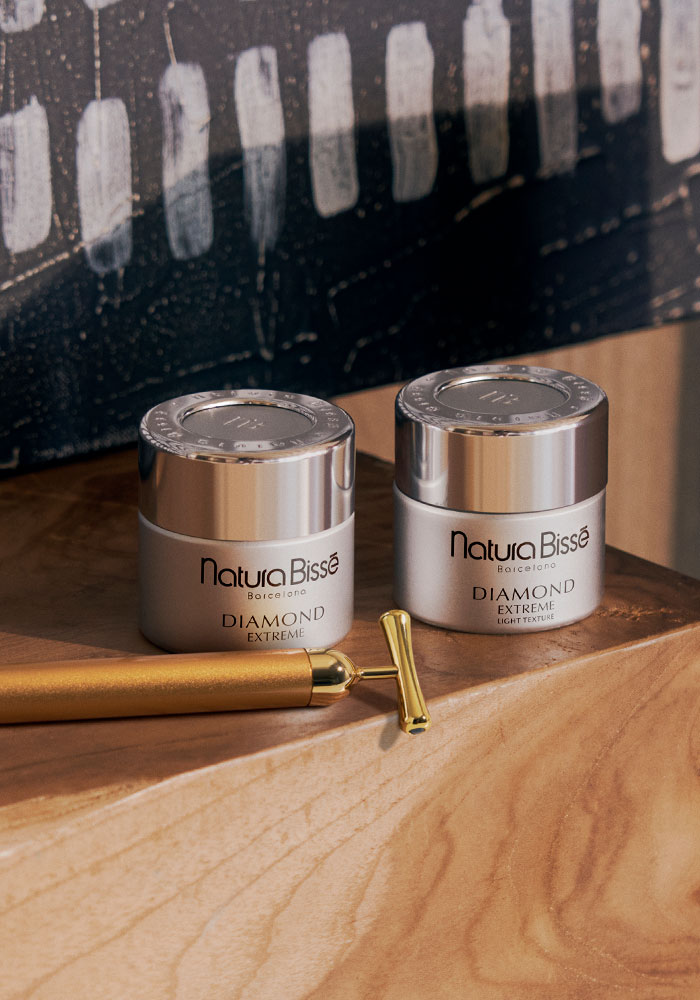 5. MOISTURIZER
Many signs of aging, such as wrinkles or a loss of plumpness in the skin, are caused by a lack of hydration. But our creams also offer other functions, fading expression lines, restoring firmness or vitality, giving a feeling of comfort, etc.
When? Daily, morning and night. You can combine different formulas, for instance using an anti-aging cream with a touch of color during the day and a cream with a richer texture before you go to bed.

How much? An amount about the size of a hazelnut.
6. MASK
Facial masks not only provide a specific benefit in response to each skin need but they are also the perfect excuse to give ourselves a moment of well-being at home thanks to their textures, scents and sensorial nature.
When? Once or twice per week. If you apply a mask after your serum and cream, you will seal the ingredients of both products into your skin.

How much? The recommended amount of product is about 5 ml, similar to the size of a walnut. Use enough to create an even layer that covers your face, neck and décolleté.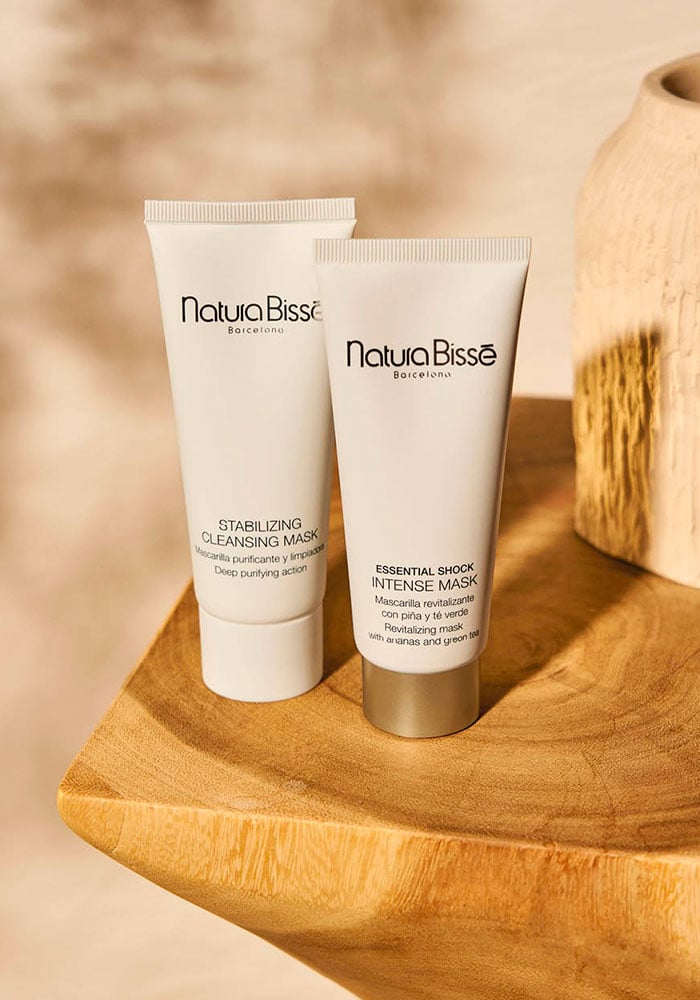 7. EYE AND LIP CONTOUR CREAMS
The skin around your eyes and lips is particularly fine and delicate, so specific care with products specially formulated for these zones is essential, especially if you want to treat dark circles and bags under the eyes.
When? Daily, morning and night.

How much? An amount of product similar to a grain of rice for skin around the lips and each eye.
8. SUNSCREEN
Apply SPF daily, not just to prevent the damage caused by exposure to the sun but also as an anti-aging product.
When? Every morning. If you are going to expose yourself to the sun's rays, reapply your sunscreen every 2 hours as well as after swimming or excessive perspiration.

How much? For effective protection, we recommend using 5 ml for each area (back, legs, arms, torso, face, neck and décolleté).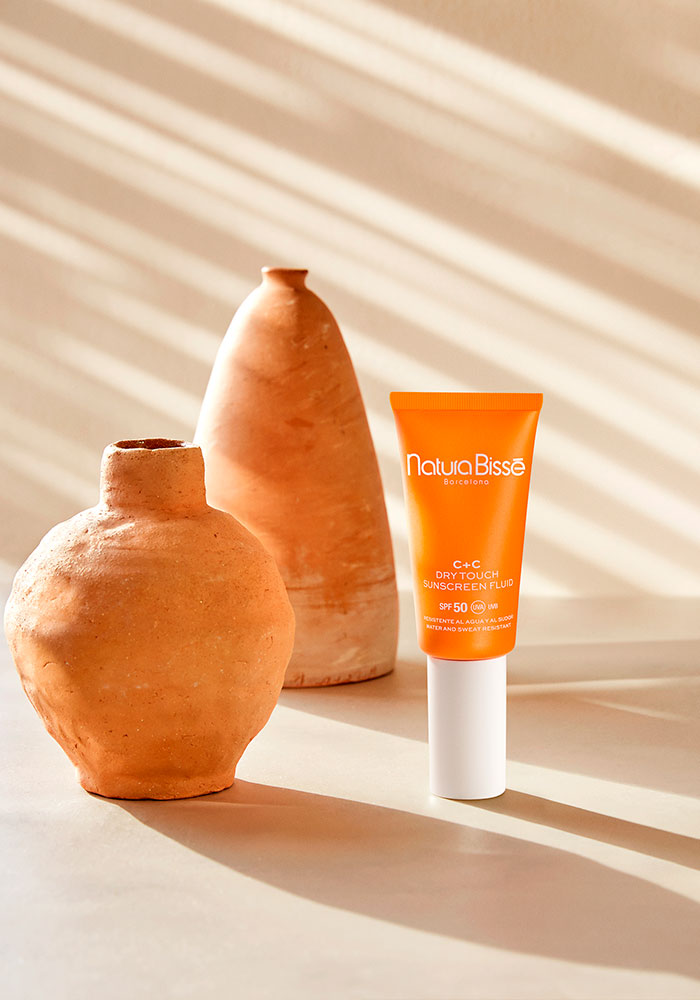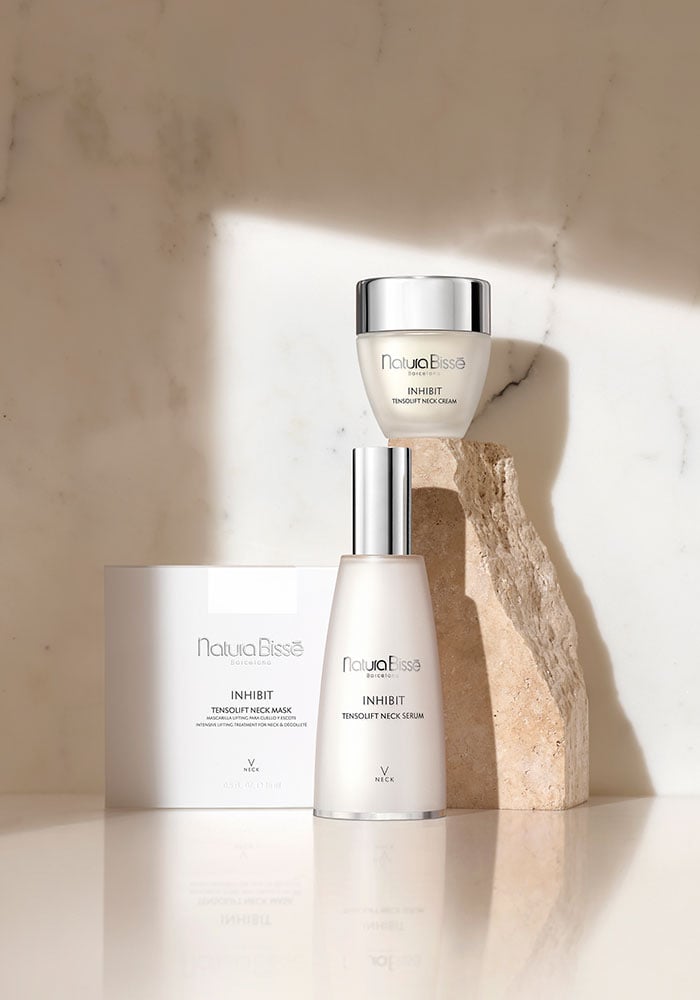 9. BEAUTY PRODUCTS FOR THE NECK AND DÉCOLLETÉ
The skin on our necks and décolleté has less collagen and elastin than our facial skin and it is subject to constant movement and changing postures. Give it some special attention with formulas designed to care for this delicate area.
When? Daily, morning and night, when you finish your daily beauty routine.

How much? This will depend on the product, but use a similar amount to the amount you apply to your face.
10. BEAUTY PRODUCTS FOR THE BODY
Our hands and our bodies are often forgotten in our beauty routines. Remember, they need daily care as well!
When? We recommend applying hand cream as often as you feel is necessary. As for body creams or oils, applying them after your daily shower ensures the ingredients are absorbed more effectively.

How much? For your hands, an amount the size of a hazelnut is enough. However, for your body you should apply between 5 and 10 ml for each zone, depending on the area you want to treat.