Vitamin C is a highly recommended and acclaimed skincare ingredient, loved by dermatologists and skin experts. As well as being a natural source of antioxidant protection that fights free radicals and skin aging, it also favors collagen production to improve firmness, while unifing tone, lightening dark spots and adding brightness.
Yet plenty of myths and false beliefs still surround this powerful vitamin. Carry on reading to learn more about this acclaimed active ingredient. Our skin experts have the answers:
1. IS IT TRUE THAT VITAMIN C SKINCARE OXIDIZES AND GOES OFF EASILY? The vitamin C molecule - ascorbic acid, is very unstable and easily oxidizes. So it may lose its properties when it comes into contact with air, light or heat. Fortunately, there are several ways to prevent this. For example, our vitamin C skincare is formulated using a range of stabilized and encapsulated forms. These are designed to ensure penetration and gradually release the ingredient into the skin, preventing any issues.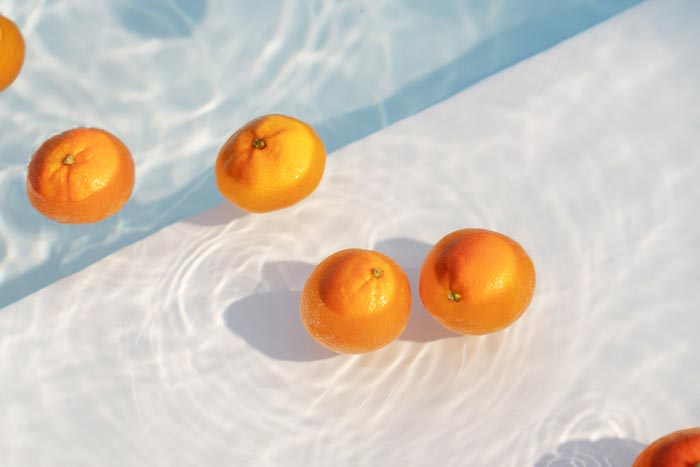 2. SHOULD I STORE VITAMIN C SKINCARE IN THE FRIDGE? Many people think it's best to keep vitamin C skincare products in the fridge to prevent oxidation. It is best to store them in a dry, dark place, as oxygen and UV light make it lose its properties. Low temperatures also help keep them in good condition because they slow deterioration. So it's OK to keep them in the fridge, but it's not essential. Natura Bissé vitamin C products are formulated to ensure they maintain their properties until the date indicated on the packaging (normally 12 months after opening).
3. CAN I USE VITAMIN C SKINCARE IN SUMMER? Naturally! Vitamin C can be used all year round, and in summer your skin needs it more than ever. Many people believe they can't use vitamin C in summer because they think it produces photosensitivity, which can cause negative consequences such as dark spots. But vitamin C doesn't make skin more sensitive to the sun, it's actually photosensitive, which means that it breaks down on contact with the sun, oxidizing and losing its effectiveness. There's actually a simple solution: apply 20 - 30 minutes before leaving the house. This ensures that your skin will have absorbed the vitamin C before coming into contact with the sun, which helps to avoid it breaking down. Vitamin C does not cause hyperpigmentation. To the contrary, it helps prevent it, unifies skin tone and lightens dark spots. Vitamin C is a great summer beauty ally. The sun generates free radicals, and vitamin C is one of the most powerful antioxidants, perfect for preventing and countering their negative impact on your skin.
4. IS IT SAFE TO USE VITAMIN C SKINCARE WHILE PREGNANT? Some people believe vitamin C can worsen melasma (dark spots associated with pregnancy), but as we mentioned earlier, vitamin C does not cause dark spots. And others worry that skincare ingredients might filter into the blood and cause problems for the baby. But they can rest assured; we've got good news! You can enjoy Natura Bissé Vitamin C skincare during your pregnancy. No studies demonstrate that this active ingredient harms your little one in any way. Just in case, we always recommend checking with your dermatologist directly.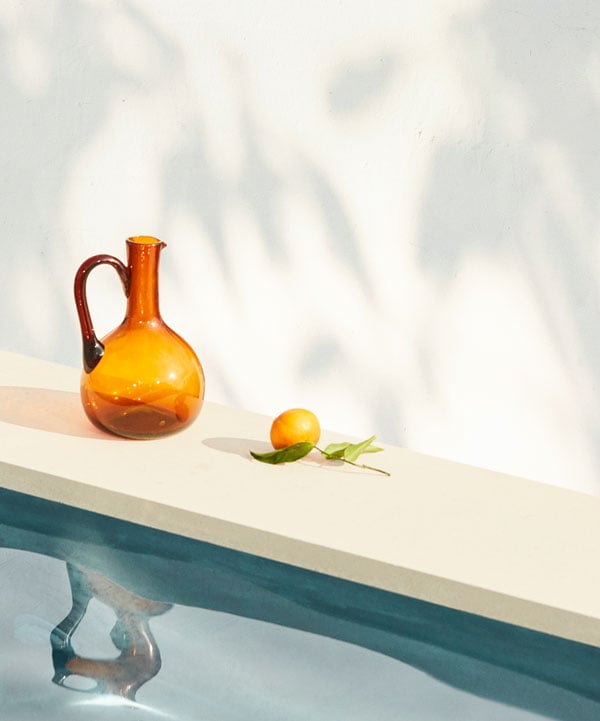 5. CAN VITAMIN C SKINCARE ONLY BE USED DURING THE DAY? Vitamin C skincare can be applied in the morning and in the evening. But given its antioxidant power, daytime is better, as this is when skin is more exposed to external aggression. Skill cells focus on protecting themselves during the day and renovation at night. When you apply vitamins to enhance your natural protection, you're working in synergy with your skin and reinforcing the results.
6. CAN I USE VITAMIN C SKINCARE ON SENSITIVE SKIN? Vitamin C skincare is suitable for all healthy skin types. Some brands use formulations with an acidic pH to help this active ingredient penetrate your skin. This may produce redness or irritation. Natura Bissé formulas ensure absorption using other methods, for example encapsulation systems. This avoids the need for an excessively acidic pH. We are committed to achieving the best effectiveness while respecting your skin. Check with your dermatologist if you have a previous skin concern.
7. IS VITAMIN C COMPATIBLE WITH RETINOL? Retinol and vitamin C are two of the skincare ingredients most recognized and endorsed by skincare experts. But some people still hold off using them, especially together, out of fear that the combination may be too aggressive. In fact, several studies demonstrate this pair makes a very effective cocktail. It isn't easy to find formulas that contain both active ingredients due to stability issues, but you can include two products using each of these ingredients in your beauty routine. As they tend to have different pH and to ensure both are effective and kind to your skin, wait a little before applying the second product. Natura Bissé recommends using vitamin C skincare during the day and retinol formulas at night. Always do a sensitivity test first, for example, behind your ear.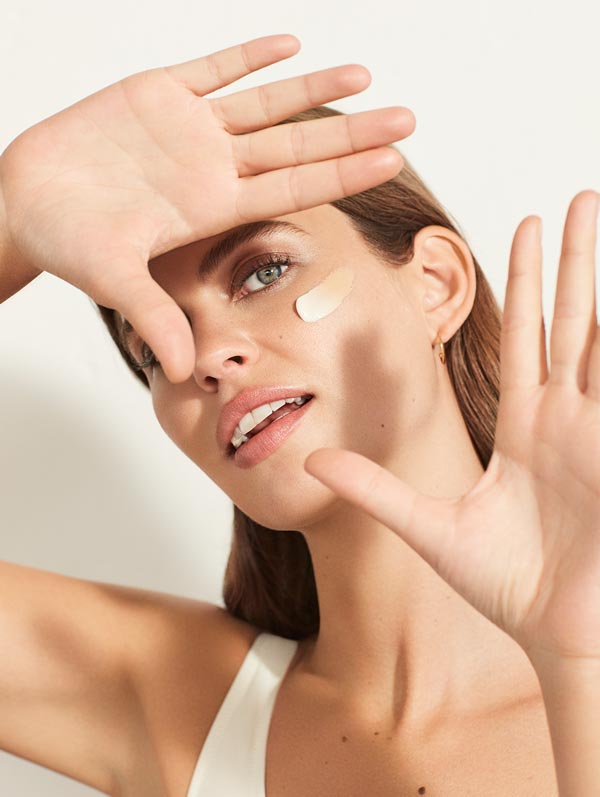 8. CAN I COMBINE VITAMIN C AND AHA SKINCARE? Alpha Hydroxy Acids are another star ingredient loved by skin experts, and like retinol, people wonder if it's a good idea to combine them with vitamin C. The answer…? In principle, there's no problem. But, as both vitamin C and AHA formulas tend to have a relatively acidic pH, they may irritate sensitive skins. Natura Bissé AHA products are rinsed with water, which limits the risk of use after vitamin C. We recommend always using a skin-comforting toner after exfoliation.
9. DOES VITAMIN C SKINCARE DARKEN PORES? If vitamin C gets stuck inside pores it can oxidize and make them look darker than usual. But a good cleansing ritual will exfoliate skin once or twice a week, so this shouldn't happen. Your pores will be clean and free of blackheads.
Looking for more? Visit our Instagram account to discover more about our products and spa treatments, and to make sure you receive all our latest news. You'll learn plenty of beauty tips in our highlight stories.