Menopause and
skin
Menopause is a phase that usually arrives in our 50s (or earlier in some cases) and even now it is still surrounded by ideas that make it hard to know exactly what happens to us during this process. Here at Natura Bissé we want to help you understand this time a little better because we know that every woman experiences and feels the changes differently.

The lead up to menopause is caused mainly by one factor: an imbalance in our progesterone and, especially, estrogen. This hormone is produced in the ovarian follicles, which deteriorate in quality over the years and therefore stop making estrogen.

As well as being responsible for the menstrual cycle, estrogen regulates cholesterol, maintains the correct bone density1, participates in neuronal activity, controls cognition processes and mood, and improves memory2. At the same time it helps keep our hair and nails strong as well as contributing to a plump and supple complexion. So, as you can see, it's a fundamental hormone!
The 3 stages of
menopause
In our 40s or thereabouts, our estrogens begin to destabilize and early symptoms appear: hot flushes, irregular periods, higher cholesterol, loss of bone density, lower sex drive and mood swings.
Two or three years before menopause, these symptoms become increasingly evident.



The ovarian follicles stop producing estrogen around the age of 50, adding insomnia, aches and pains in the body, migraines, vaginal dryness, weight gain, lack of concentration, facial hair and weaker nails.

What happens to the
skin

during menopause?

The skin is the largest organ of the body and needs estrogens too, as they improve the skin's collagen, hyaluronic acid and elastin, as well as regulating pigmentation. Without this group of hormones, the skin aging process is accelerated3.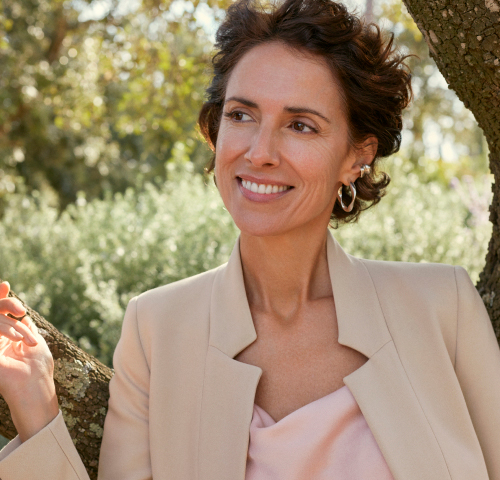 Signs

of menopause

We can't avoid skin aging, but it is possible to minimize the signs of menopause with proper skincare. During menopause our skin and body change, and we may experience the following signs of aging:
✓ Dehydrated skin: Our skin can become drier or rougher with age.
✓ More and deeper wrinkles: Sagginess and wrinkles can appear over time due to a loss of collagen.
✓ More fragile skin: Our skin becomes thinner and more delicate.
✓ Dull skin: Our complexion can also appear less luminous, sometimes with an uneven skin tone.
✓ Dark spots: Years of sun exposure can lead to hyperpigmentation.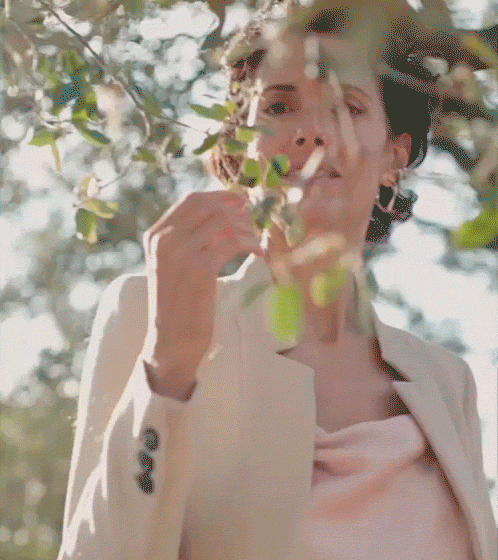 Isoflavones

are the solution

At Natura Bissé, we have designed the perfect solution for your skin during the three phases of menopause: Essential Shock Intense Line. Although it can be used by anyone who wants to minimize the look of sagging and dull, lifeless skin, it is ideal for this stage of life as it contains isoflavones, a unique ingredient present in this collection's star products such as the serum and cream.
ISOFLAVONES: This active agent acts in a similar way to human estrogens and therefore minimizes the effects of hormonal changes on the skin.
A scientific study has shown that isoflavones contribute to a thickening of the epidermis and an increase in collagen and elasticity as well as hydrating, soothing and fading the appearance of wrinkles4.

In addition, the Proteoglycan-Derma Complex and the Aminoessence Cocktail complete the action of the isoflavones by firming the skin's appearance and supporting its skin moisture barrier. An incredibly effective line of products designed to minimize the effects of hormonal fluctuations on skin and reveal a complexion that looks youthful and full of vitality.
An effective duo loaded with isoflavones:
Complete your routine with: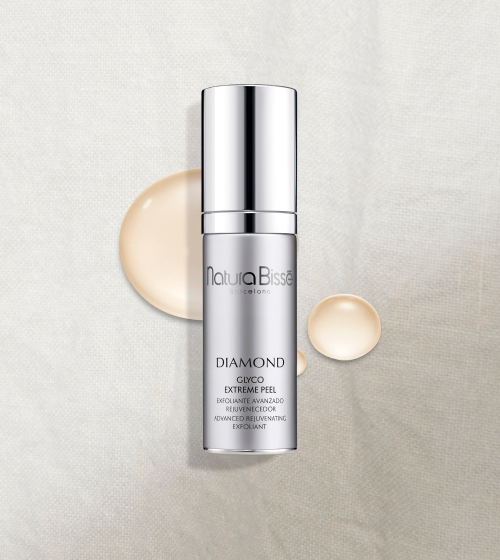 DIAMOND GLYCO
EXTREME PEEL
The face exfoliator that transforms, brightens and rejuvenates.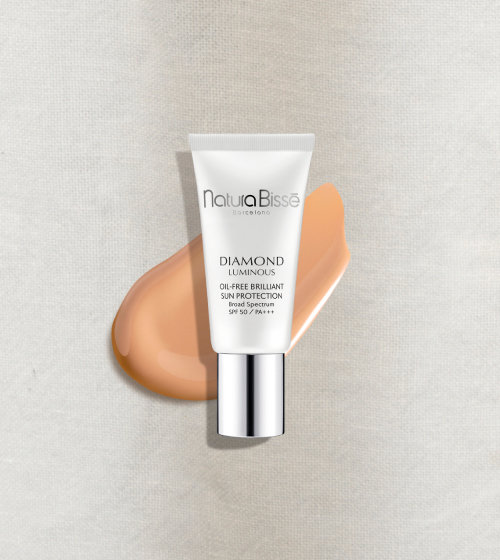 DIAMOND SPF 50 PA+++ OIL-FREE BRILLIANT SUN PROTECTION
The face sunscreen that fades the look of dark spots and other signs of aging.
Did you know that
menopause

also affect your mood?

The lack of estrogen lowers levels of serotonin, the happiness hormone, causing us to feel irritable, blue and even depressed, emotions that may also arise as we notice the signs of aging or are affected by other symptoms such as insomnia.

To fully accompany you at this stage of life, we spoke to Sofía Fournier, gynecologist and women's health expert, who gave us a few tips on how to go through menopause in the healthiest way possible.
ESSENTIAL SHOCK INTENSE LINE
A cocktail of essential nutrients for the skin!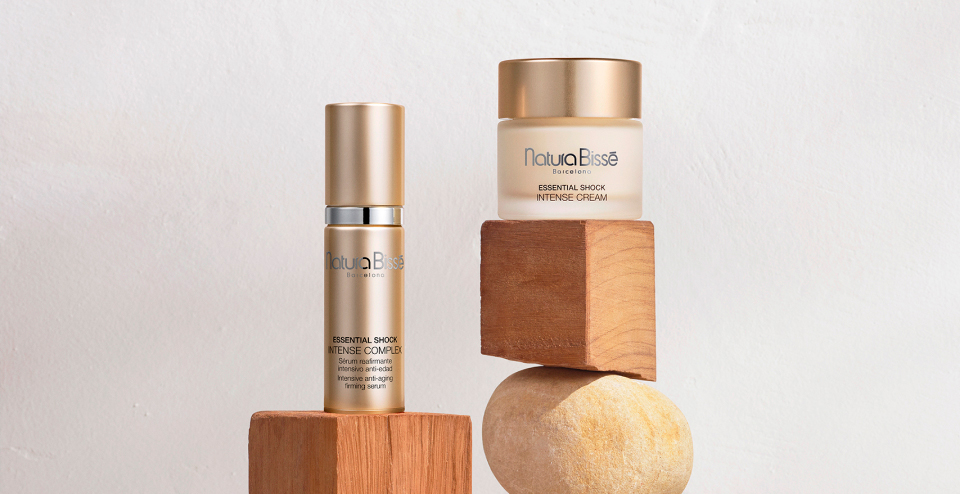 SOURCES:


(1) Romero, C. E. (1997). Efectos cardiovasculares de los estrógenos. Revista Médica del Uruguay (13: 183-190).
https://www.smu.org.uy/publicaciones/rmu/1997v3/art3.pdf


(2) Pérez, M. A., Arancibia, S. R. Acciones protectoras de los estrógenos en el sistema nervioso central. UNAM.
http://www.ejournal.unam.mx/rfm/no49-6/RFM049000609.pdf


(3) Honeyman, J. M. (2012). Funciones metabólicas y hormonales de la piel. Revista Chilena de Dermatología, 28(3), 234-239.
https://www.sochiderm.org/web/revista/28_3/25.pdf


(4) Accorsi-Neto, A., Haidar, M., Simões, R., Simões, M., Soares, J., Jr, & Baracat, E. (2009). Effects of isoflavones on the skin of postmenopausal women: a pilot study. Clinics (Sao Paulo, Brazil), 64(6), 505–510.
https://doi.org/10.1590/s1807-59322009000600004