The Pure Air Bubble 2023
New Space. New Experience
15 years after revolutionizing the cosmetic industry with a pioneering experience, we welcome the new generation of the iconic Pure Air Bubble. A traveling spa inspired by the warm Mediterranean breeze, where you breathe 99.99% pure air free of contaminating particles. It is a state-of-the-art facial treatment that rejuvenates the appearance of the skin and promotes overall well-being thanks to the new Pro-Youth Lifting Method by Natura Bissé.
The 3 pillars of the treatment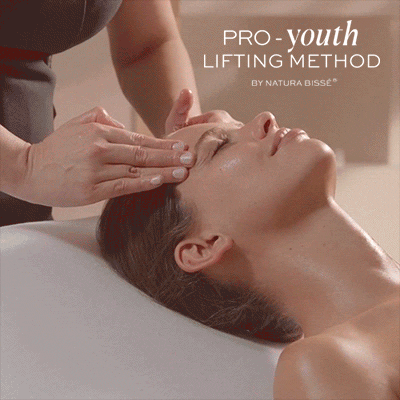 Pro-Youth Maneuvers
Exclusive massages targeting key points of the anatomy such as the vagus nerve or the temporomandibular joint promote physical and emotional well-being: they help reduce anxiety, release accumulated tensions and, at the same time, reveal a visibly smoother and more radiant face.
Conscious and Guided Breathing
An ancient practice used to reduce anxiety, promote a restful sleep and improve levels of concentration that, together with the pure air, contributes to improve the skin cells oxygenation, eliminate fight inflammaging and activate the body's antioxidant mechanisms.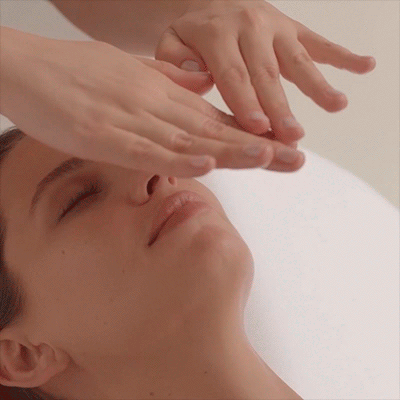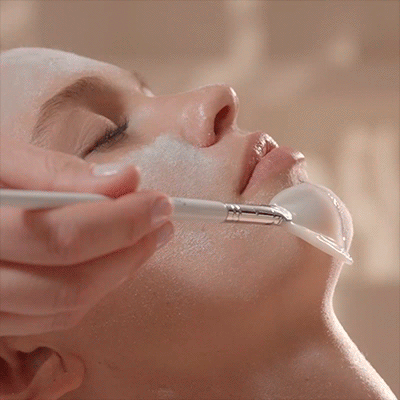 State-Of-The-Art Skincare
High concentrations of innovative active ingredients will be at the service of the skin to prevent and treat the signs of aging in an exceptional way: expression lines, wrinkles and flaccidity. Supremely visible results are achieved, enhanced by the other two pillars of the method.
Ideal to…
All those who are looking for an unprecedented rejuvenating ritual and a global wellness experience. Perfect at any age and for all skin types.
Impressive rejuvenating power
✓ Reduces visible wrinkles and expression lines.

✓ Redefines the facial oval.

✓ Provides an immediate lifting effect.

✓ Offers máximum luminosity and energy to the face.
360 Wellness
✓ Improves mood.

✓ Promotes calmness and reduces anxiety.

✓ Releases accumulated tensions.

✓ Helps to reconnect with the present moment.
What say those who have already tried it?
"Is something magic, it feels like standing among the clouds. At the end of the treatment, you feel light and bright."
Iván Pestillo,
IO DONNA ITALY
"My body feels as if floating on a cloud. My preferred choice for regular rejuvenation and healing of tired skin and body amidst a fast-paced life."
Gulinaer Wulazihan,
L'OFFICIEL CHINA
"There are some things that are hard to explain, they need to be experienced, and the Pure Air Bubble is one of them. I left the Pure Air Bubble with glowing skin but, most of all, I felt rejuvenated from the inside out."
Mariana Silva,
VOGUE PORTUGAL
"A special space I noticed that the music of ocean waves blended perfectly with the choreography of the therapist's hands. I loved the experience."
Paulina Soto,
GRAZIA MEXICO
"The most relaxing spa experience I've ever had. I immediately felt my mind escape and a breath of fresh air invigorate my skin, but also all my senses."
Vicky Christopoulou,
HARPER'S BAZAAR GREECE
"Looking at myself in the mirror, I noticed an exceptional glow I never knew I could achieve."
Elisabetta Gardini,
VANITY FAIR ITALY