Serums are the beauty allies that just don't get enough credit. The reason? They are largely misunderstood.
Test your beauty knowledge and discover the benefits of serums with this FAQ.
1. IF I USE MOISTURIZER, I DON'T NEED A SERUM (OR VICE VERSA).
FALSE. This is a very common, yet incorrect, assumption. There are many benefits and differences between serums and creams.
Generally speaking, serums are ultra-concentrated products that address specific skin concerns–think wrinkles, dullness, hyperpigmentation or dryness. But, they are formulated with small molecules and have lighter textures to allow for deeper penetration into the epidermis.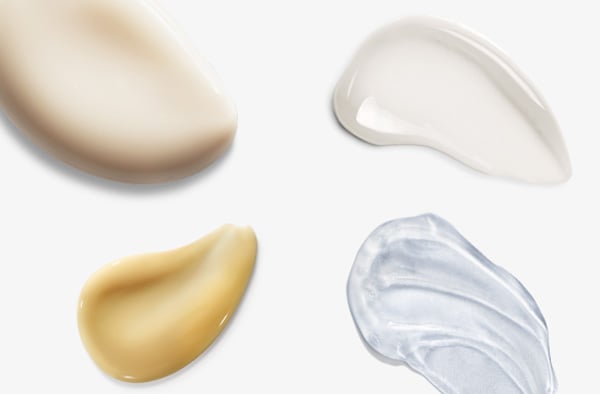 On the other hand, moisturizers create a hydrating barrier on the skin to protect it from external aggressions. To do this, they are comprised of thicker components and creamy formulations that do not allow the skin surface to absorb higher concentrations of ingredients like serums can (hence why serums are the perfect skincare partners to support moisturizers!).
So, there you have it! The difference between serums and moisturizers and how they complement one another. But, your skin needs both to complete your regimen.
2. SERUMS ARE ONLY NECESSARY IF YOU HAVE MATURE SKIN
FALSE. Granted, you may not want a serum with anti-aging benefits, but you may need a serum that addresses other skincare concerns. For instance, maybe your beauty routine is missing a purifying serum to minimize imperfections, such as Oxygen Complex? Serums for young skin can also give an extra dose of revitalizing vitamins like the cocktail included in C + C Vitamin 20% Antiox Solution. If you are looking for visible results–no matter how old you are–include a serum in your beauty routine.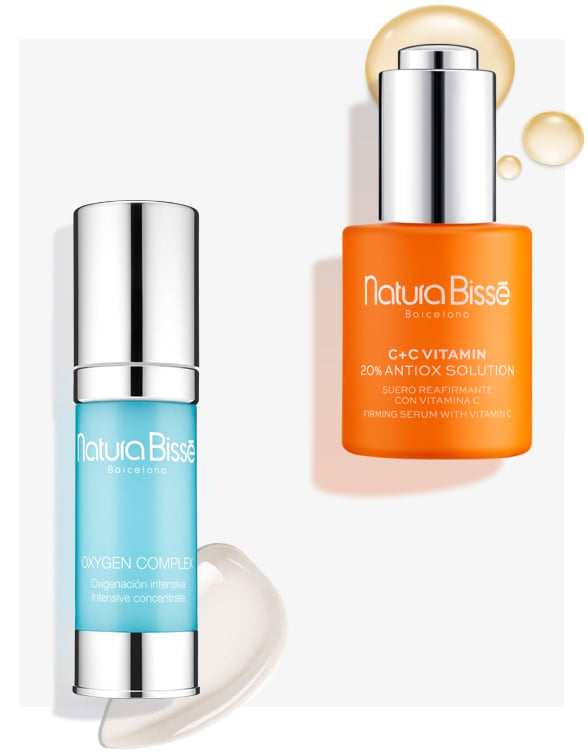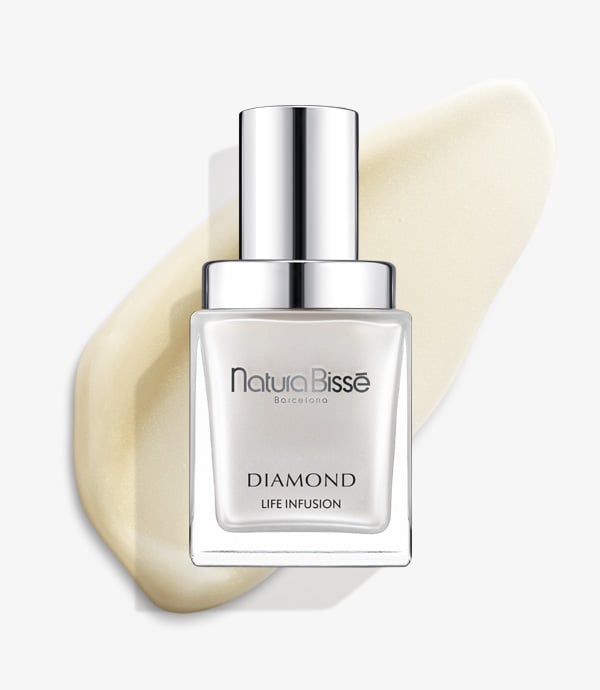 3. I CAN USE SERUMS FOR SENSITVE OR COMBINATION SKIN
TRUE. No matter what, there is a serum designed for you. Even the most delicate or blemish-prone skin can use help from a serum. If you've ever heard of the saying that "difficult skin should use less products," don't believe it. Instead, create your own curated skincare ritual that will meet all the needs of your skin.
4. SERUMS SHOULD ONLY BE USED AT NIGHT
FALSE. As you cleanse and moisturize your face twice a day, you should also apply serums twice a day: both morning and night. That said, keep in mind, there are specially created night serums like Diamond Life Infusion. As you shop for serums, consider the recommended application for each formula so you can pair the right products for day and night rituals.
5. I CAN USE DIFFERENT SERUMS MORNING AND EVENING.
TRUE. If you're wondering when to apply face serums, to maximize results, you should apply your serum twice a day. The benefit? You can address different skin concerns. Maybe you're worried about loss of elasticity and dark spots. If this is the case, we recommend using serums with more firming nutrients in the morning like Essential Shock Intense Complex and a brightening serum before bed such as Diamond Luminous Perfecting Serum. If you have sensitive skin, but are also looking for global anti-aging benefits, then use NB·Ceutical S.O.S. Instant Rescue to improve your skin tolerance threshold in the morning. But, at night apply Inhibit High Definition Serum to help minimize the appearance of lines and wrinkles. Remember, there are multiple pairings to consider when customizing the right AM/PM routine for you.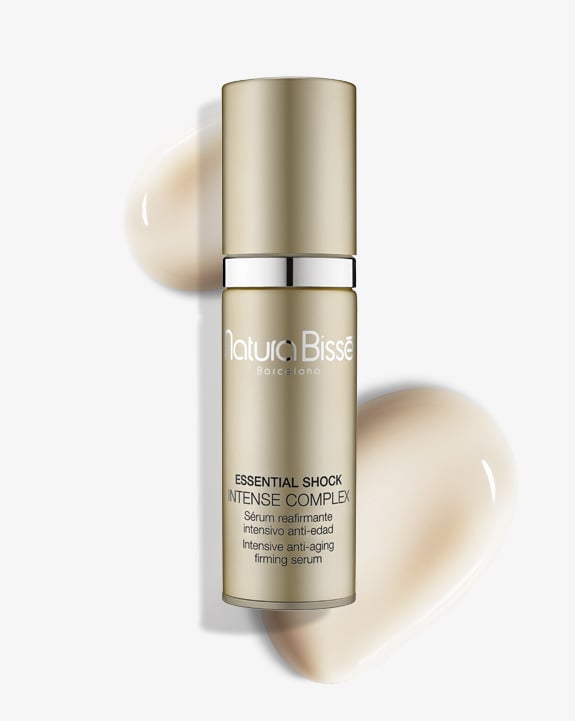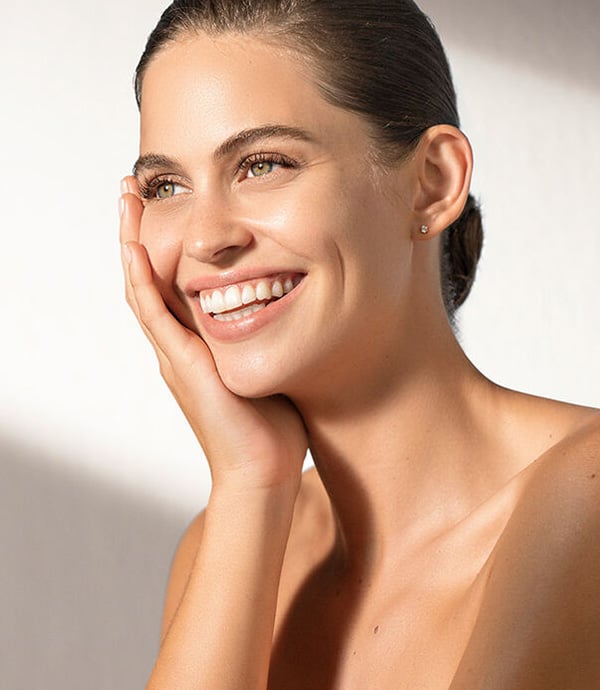 6. I CAN LAYER MY SERUMS
TRUE. Just as you can combine different serums morning and night, you can layer serums on top of the other. And, no… your skin is not going to "suffocate". It will simply benefit from both products. As a best practice, you should always ask your beauty consultant, who will confirm how to layer serums, and which are the best combination for you.
7. MY SERUM AND MOISTURIZER MUST BE FROM THE SAME BRAND OR COLLECTION.
FALSE. Every skin has its own voice and may require products with different properties and features. The secret is to discover what your skin really needs (in each season) and to find what works best for you. If that means mixing collections or changing up your routnine every 3 months, go for it! Our advice: let your skincare advisor help curate the right routine with you.
8. MY NECK AND DÉCOLLETÉ ALSO NEED A SKIN SERUM
TRUE. The skin of the neck and décolleté has very specific needs. That is why you should use products designed for this focus area. Try Inhibit Tensolift Neck Serum, which was created to accommodate for the intricacies of your "néckolleté" and help minimize the visible signs of aging.