Whatever your troublesome skin type, (blemish-prone, combination, oily, dehydrated…), a correct facial routine, both in the morning and at night, will help you improve your complexion. Our Stabilizing Line offers a global approach to addressing various concerns and their root causes. Add a regular visit to your beauty center to try our Stabilizing Experience –the perfect ritual to enjoy matte, soothed and soft skin.
STABILIZING FACIAL CLEANSING GEL with A.H.A. + P.H.A.
Two powerful renewing acids, glycolic acid (AHA) and gluconolactone (PHA), join together in this refreshing and comforting gel to deeply cleanse and exfoliate at the same time.
HOW IS IT USED?

Start your routine by applying a small amount of cleanser to your hand and moisten it until getting a foaming texture. Spread it over your face, neck, and décolleté. Then, rinse with warm water.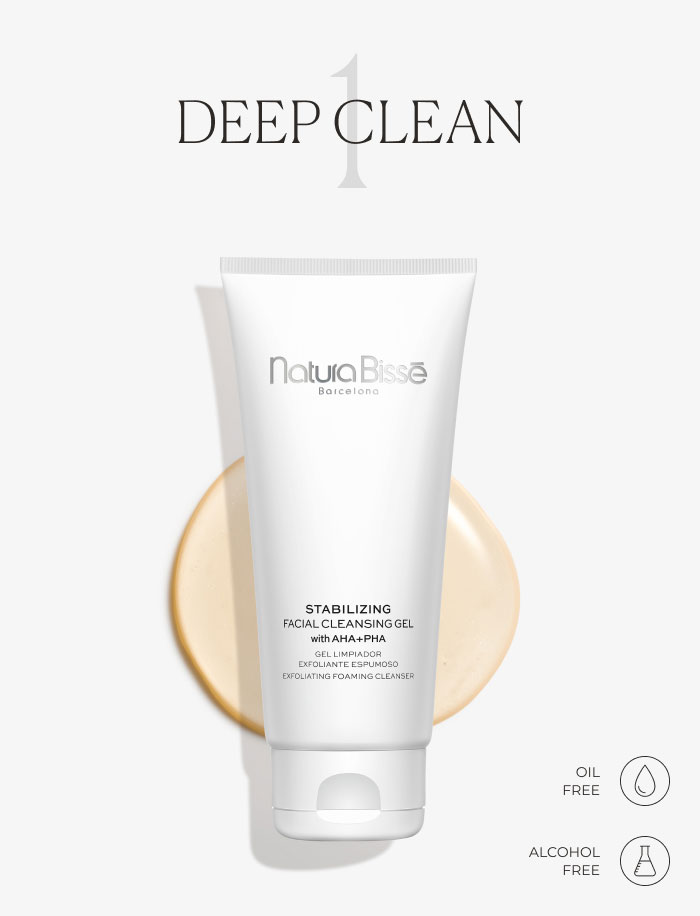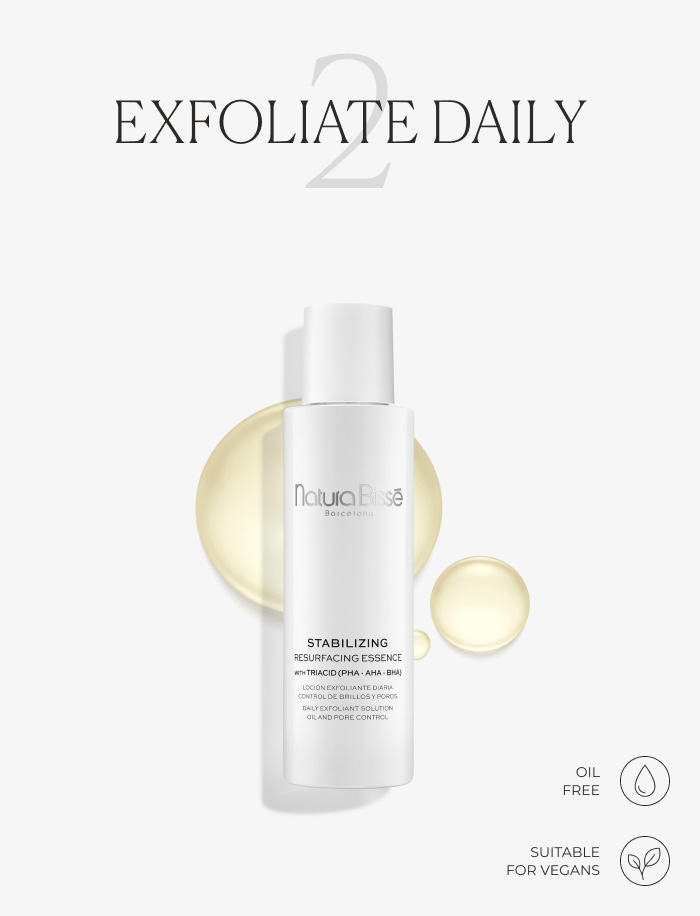 STABILIZING RESURFACING ESSENCE
This balancing essence with 20% high tolerance exfoliating acids helps to renew the surface of the skin, unclog pores, and balance natural skin oils to reveal a smoother, mattified complexion with fewer breakouts.
HOW IS IT USED?

Once to twice a day, as needed, after cleansing your skin, dispense the essence onto a cotton pad and apply it on the face andneck (with patting maneuvers, without dragging it), avoiding the eye contour. You can also target treat by applying it only in theT-zone and in other affected areas of the body. Continue with your recommended serum and cream.
STABILIZING CLEANSING MASK
With 2% salicylic acid, this all-in-one mask (that doubles as a treatment cleanser) deeply cleanses pores while removing impurities without drying out the skin.
HOW IS IT USED?

As a daily cleanser, apply to damp skin, massage gently, and rinse with plenty of water. As a purifying mask, spread throughout the face, leave on for 10 minutes, and remove with warm water or a moistened sponge. or a damp sponge.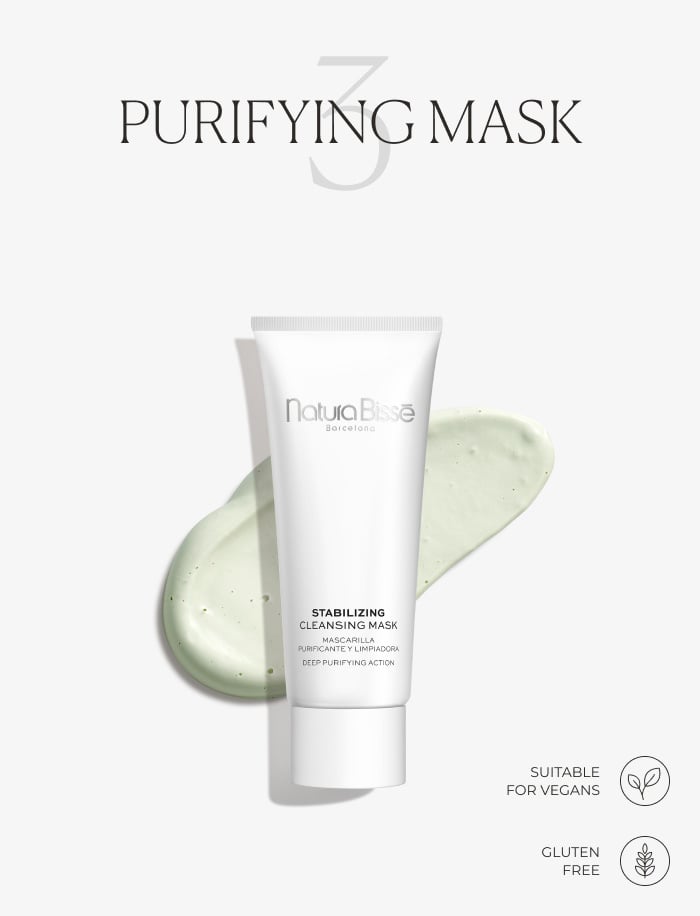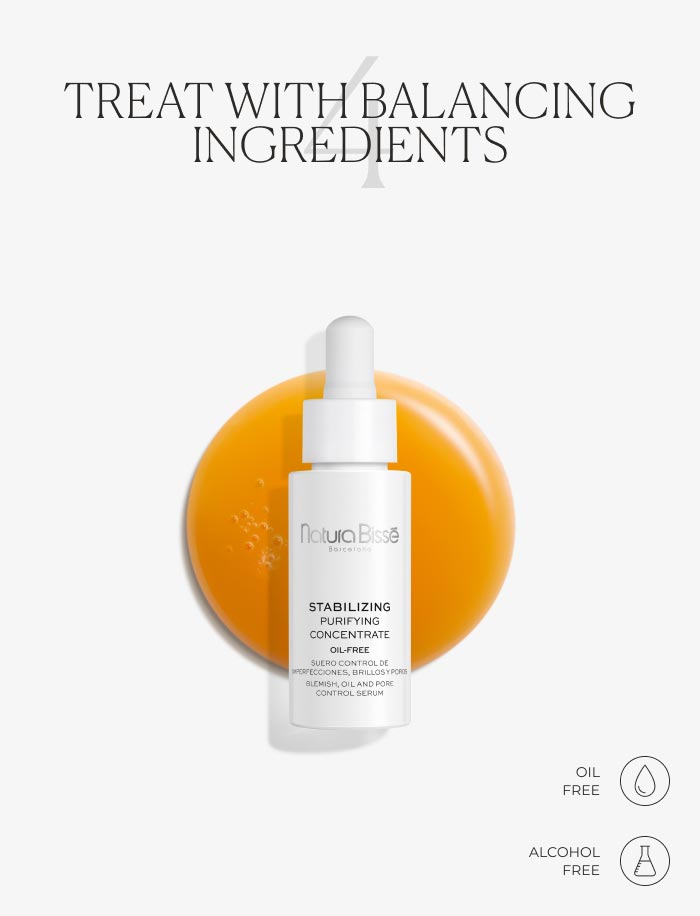 STABILIZING PURIFIYING CONCENTRATE
Designed to address the concerns of oily or blemish-prone skin, this regulating serum reduces excess sebum, shine, pores and imperfections.
HOW IS IT USED?

Apply a few drops to face, neck and décolleté, and gently massage until fully absorbed.
STABILIZING OIL-FREE GEL CREAM
Formulated with sebum regulating and hydrating ingredients, this lightweight cream combats dryness in oily-prone skin while reducing the appearance of imperfections, leaving a matte finish.
HOW IS IT USED?

Apply the cream to face, neck and décolletage after serum and gently massage until fully absorbed.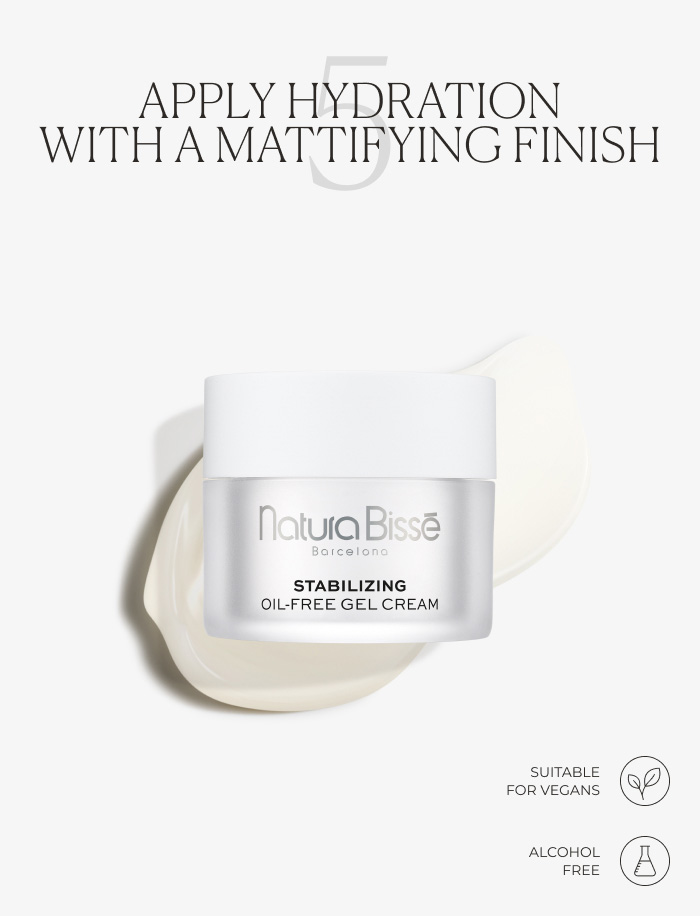 SPA RITUAL
Professional treatment for oily and problematic skin
Complete your at-home ritual with this professional facial, designed to restore a healthy-looking appearance. A comforting experience that transforms your skin in just 60 minutes to reveal a matter, softer and more balanced complexion. We recommend a monthly session, but consult with your trusted aesthetician to be advised on the best frequency for treatments.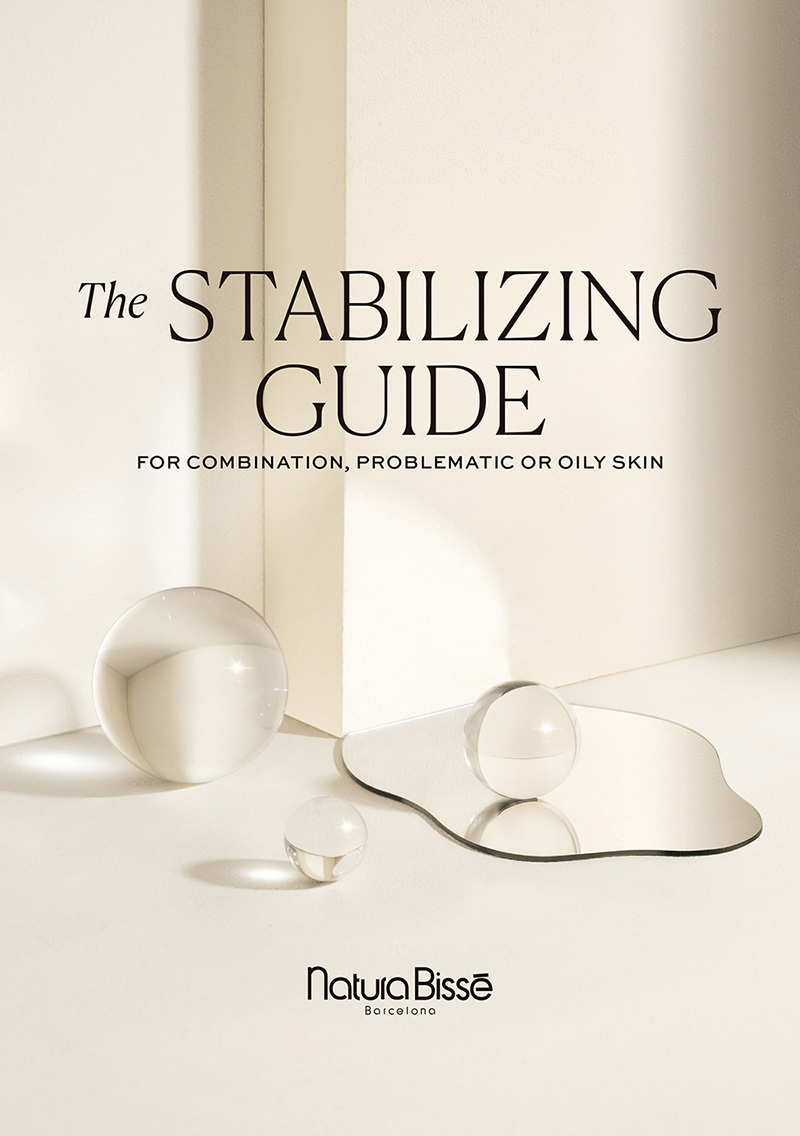 Become an expert Stabilizing Guide
You probably already know whether you have oily skin or not, but do you know what causes it, what types exist, or what the best ingredients are to take care of it? Don't miss our comprehensive guide for oily skin and get all your questions answered.