Level up your evening plans and wellness routine with a well-deserved spa experience at home. A little pampering goes a long way. Don't believe us? Try it out tonight and let us know if you then agree how important it is to prioritize "me time".
There's no excuse for not taking the time to give yourself some spa-quality self-care. Discover how to create this pampering experience for yourself with tips from our Pro Team.
SET THE MOOD
All you need is… your own bathroom, fresh towels, luxury products, and some solitude. This is your time. Meaning, no emails, texts, FaceTime, or cellphones. Go ahead, dim the lights, choose a soothing musical playlist, slip into a cozy robe, and grab a glass of champagne or a mug of tea. You're 45 minutes away from a mind and beauty reboot.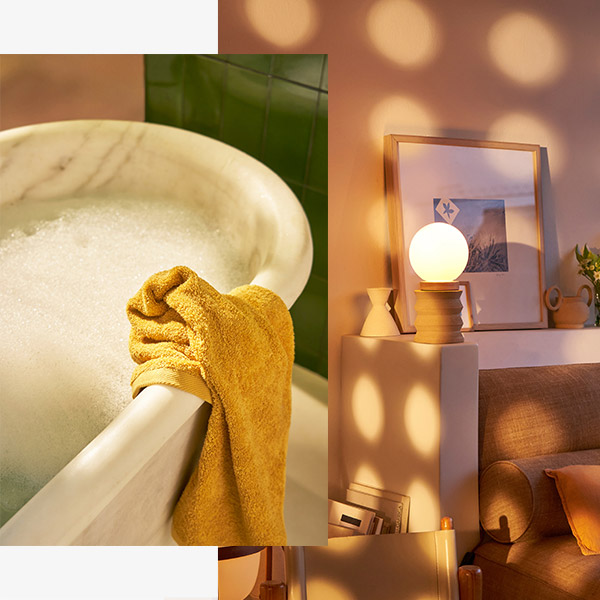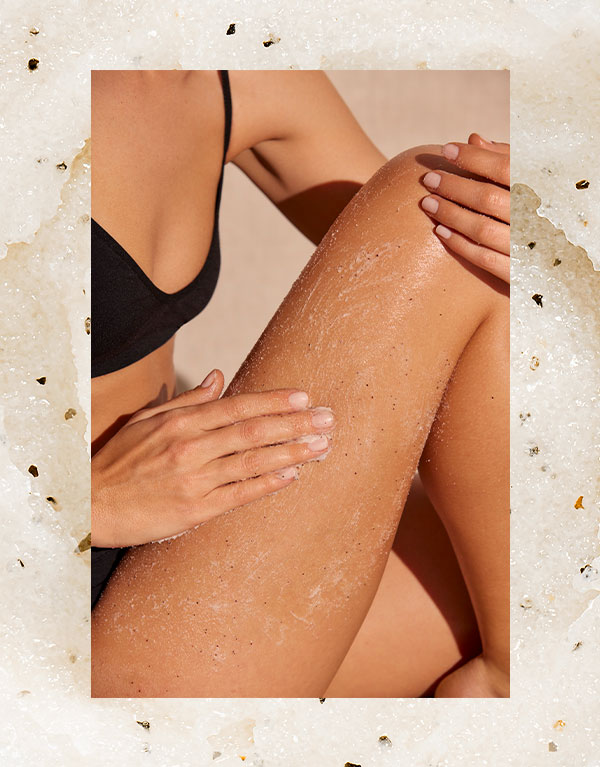 EXFOLIATE FROM HEAD TO TOE
First things first, throw your hair into a bun and put on your favorite headband. Next, time to exfoliate like a Pro. Grab your Diamond Luminous Rich Luxury Cleanser. Take a deep breath to inhale the soft lavender nodes. To cleanse your skin and remove makeup, glide this cleansing emulsion over your face, neck, and décolleté. Rinse with water.
Once removed, help restore a flawless complexion by applying 14 pumps of the Diamond Glyco Extreme Peel onto the cleansed areas. Allow this professional-grade exfoliant to work its magic for 15 minutes. While the peel is working, focus on exfoliating the rest of your body. Sink into an indulging texture and re-emerge with amazingly soft, nourished skin. Feel the exfoliating magic of Dead Sea salt crystals and rice powder. Let the scent of ginger and citrus fruits envelop you with our Diamond Well-Living – The Body Scrub.
Decide how you would like to use the treatment. One application method includes a stronger form of exfoliation by applying the product directly on dry skin; another method includes a softer form of treatment by applying the product on damp skin while in the bathtub or shower. Either way, maximize the effectiveness by distributing the exfoliant using circular motion focusing on key areas including heels, feet, elbows, and more. Dare to renew yourself.
SOAK IN A WARM BATH
Time to remove your exfoliants and complete your head-to-toe exfoliation. To gain a deeper sense of well-being, while drawing a bath, add a few pumps of Diamond Well-Living – The Dry Oil Detox to the water and enjoy the aromatherapeutic properties. Slip into the tub and experience how the body scrub will easily emulsify as your skin drinks in the hydration–equating to pure bliss. While indulging your soak, don't forget to take a warm washcloth or our Cleansing Sponges and remove the Diamond Glyco Extreme Peel from your face, neck, and décolleté.
MASK UP
Do you have a favorite face mask? Grab it. If not, here's what we recommend: while soaking in the tub, apply our Diamond Luminous Glowing Mask over your face, neck, and décolleté (Pro Tip: layer the product as if it was icing on a cake). The treatment feels like a refreshing drink of water for the face, enjoy this moment of hydration! Leave the mask on for the remainder of the bath and then remove the excess with a washcloth to accomplish a glowing finish on the skin.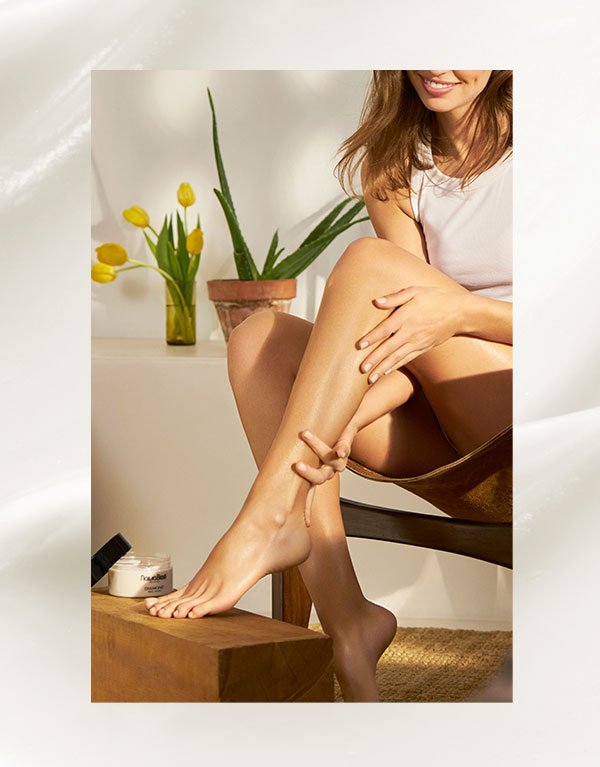 DELIGHT IN A MOISTURIZING BODY MASSAGE
Sometimes your skin is thirsty for moisture, and you for extraordinary experiences. Scoop into your Diamond Well-Living – The Body Cream. Not only will this product lock in moisture, but the fresh scents of citrus and ginger will set the tone for the rest of the night. Its extensibility also offers the perfect texture to indulge in a gentle massage upon application. Pro tip: Use broad strokes in an upward direction for increased circulation or apply with circular movements for targeted muscle aches to enhance your relaxed state. Your body–and skin–will thank you.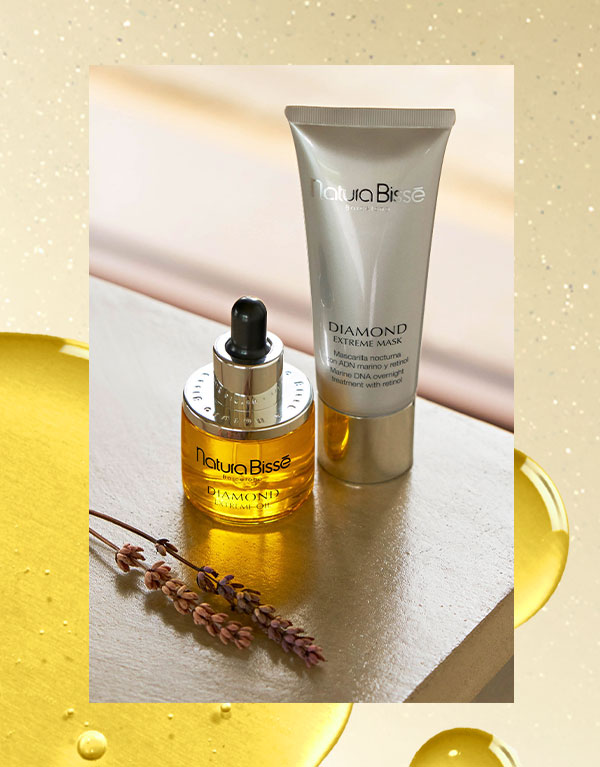 HIT THE PILLOW FOR A GOOD NIGHT'S SLEEP
Don't go to bed without treating your face with a Pro-approved bedtime routine.
Let's jump right in. Start with Diamond Extreme. Apply a pea size amount and warm it onto your finger pads for an even dispersion. Glide from the center of your face in an outward, upward stroke then use upward strokes when distributing to the forehead, continuing throughout the face until completely absorbed. This application technique will help your skin feel supported, replenished, and revived.
Next, get ready to pair two power products to create our ultimate Diamond Extreme Night Dual Treatment. Use this weekly mask to give yourself an overnight replenishing treatment. Apply a thin layer of the Diamond Extreme Oil across the face, neck, and décolleté, then apply a pea size amount of the Diamond Extreme Mask, massaging both in circular motions. Let the magic happen while you sleep and wake up with the appearance of firmer, plumper, and revitalized skin. Pro tip: To "reset" your skin's clock, use 14 nights in a row at the beginning of each season.
To finish, rely on our Inhibit Retinol Eye Lift formula to complete your routine. This is the one-stop-shop nighttime treatment for the eyes. Not only does it help lift, firm, brighten, and hydrate the eye contour area, but it relaxes the appearance of fine lines and wrinkles. The ceramic applicator is perfectly shaped so you can apply the product with strategic massage techniques and achieve various benefits.
PRO TIPS ON HOW TO MASSAGE THE EYE CONTOUR: Using the applicator, massage around the eye area with long and gentle maneuvers to enhance hydration and promote elasticity. To firm: massage from the inner corner of the eye to the beginning of the eyebrows and back. Then carry on making long gentle movements along the upper eyelid. To treat dark circles: perform a circular massage from the inner corner to the outer corner of the eye. Continue with pumping movements in the same area. To target wrinkles: separate and hold your skin between your fingers by "opening" wrinkled areas and make small circular movements using the applicator to distribute product.
OUR PRO SELECTION FOR A SPA NIGHT AT HOME