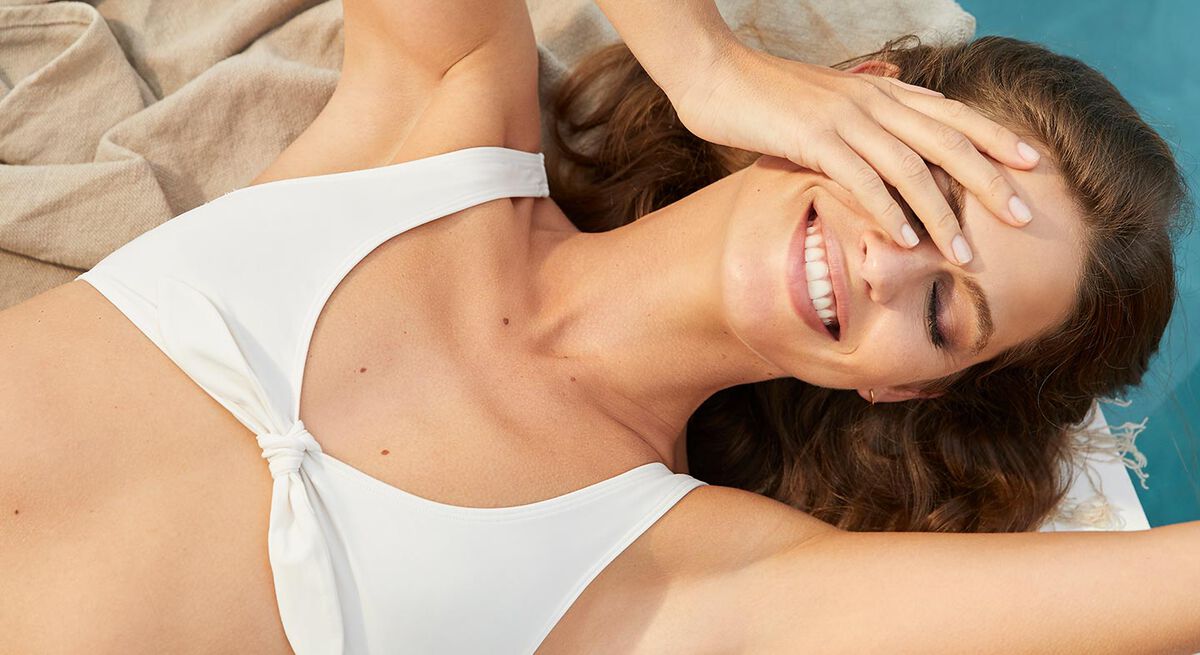 BEAUTY TIPS
EXTEND YOUR SUMMER GLOW
Follow our expertise to maintain that lit-from-within, post-vacation look.
Summer is coming to an end but maintaining the appearance of a summer glow is a beauty look that never goes out of style. Sun-kissed skin and a glowy complexion are things we certainly don't mind carrying with us into the fall. Luckily, that lit-from-within, post-vacation look can be maintained (and recreated) without sun, saltwater or warm weather.
We have asked our aestheticians and today they share the best skincare tips to use as the seasons transition from summer to fall.
SUN-KISSED SKIN: 3 WAYS TO EXTEND YOUR SUMMER GLOW
GLOWING SKIN TIP #1: EXFOLIATE WEEKLY
Exfoliating once or twice a week is essential to achieving young-looking, radiant skin. Diamond Glyco Extreme Peel is a scientific masterpiece. Known as the ultimate at-home spa treatment, this exfoliant dissolves dead cells and impurities while acting on the deepest layers of the skin.
GLOWING SKIN TIP #2: MOISTURIZE AND ENHANCE COLOR
Intensely hydrating and reparative, Diamond Cocoon Sheer Cream works to enhance most skin tones, reduce imperfections and leave your complexion soft with a natural glow.
GLOWING SKIN TIP #3: FIGHT SUNSPOTS
If experiencing luminosity and evening skin tone is your goal, Diamond White Glowing Mask is your way to get there! The creamy formula is an effective plumping and brightening miracle, plus it's an ideal mask treatment to maximize exfoliation. The result: radiant skin in just 20 minutes!
OUR GIFT TO YOU
Select a deluxe of the product you want to try and pamper your neck on us with >$150 orders. Offer valid until 9/9.