BEAUTY TIPS
Short guide on how to identify dark spots
Four types of hyperpigmentation you should know about
Are you concerned about dark spots on your skin? You're not the only one. We're here to help you fight them, whatever they are or how they got there. First things first, let's find out what you have exactly. Take note and remember: you can improve your appearance enormously by using the right products and thinking prevent, prevent, prevent!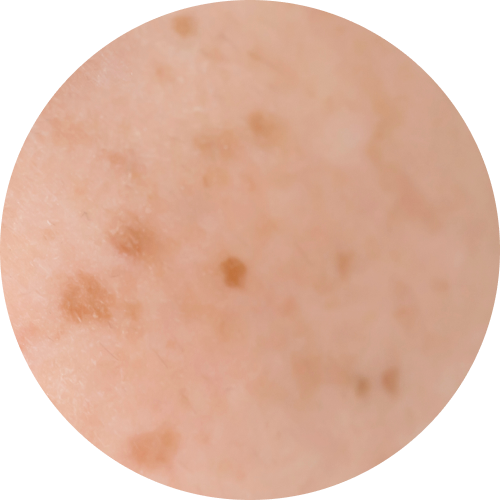 Localized spots
Beware of the sun
UVB and UVA rays age the skin prematurely, causing wrinkles and spots known as solar lentigo. This type of hyperpigmentation appears most frequently on the face and hands and usually becomes more apparent with age, hence also the name age spots.

PRO-TIP: Minimize sun exposure, cover up whenever possible and use high sun protection all year round.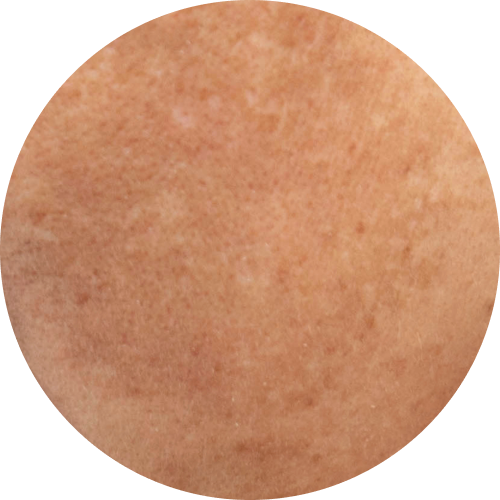 Melasma
Hormones can also affect your skin
Melasma manifests as brownish or grayish patches around the lip area, forehead, or cheekbones. It is often a result of hormonal changes, perhaps due to pregnancy or the use of contraceptives. Occasionally, these patches can persist even after your hormone levels return to normal.

PRO-TIP: Include brightening products in your beauty ritual as soon as you start to notice these changes in your skin.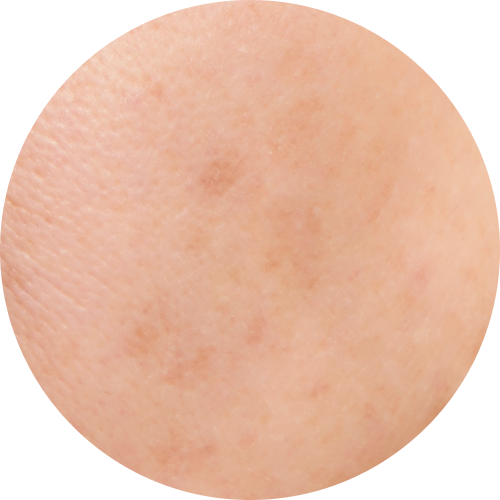 Uneven skin tone
You're not the only one
Many of us experience this type of dyschromia (patchy skin discoloration), which can appear on the face and other areas of the body exposed to the sun. It makes our skin look less radiant and youthful, though fortunately it is relatively easy to correct.

PRO-TIP: A tinted cream works wonders in evening out skin tone. Perfect for concealing dark spots while your brightening products work their magic.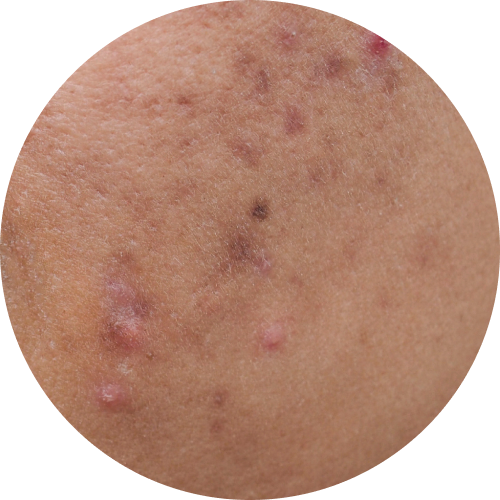 Post-inflammatory marks
From pimples... to dark spots
Inflammation caused by a skin trauma such as a burn, insect bites or acne breakouts can lead to an excessive build-up of melanin. So, it is important to treat your skin gently to prevent your imperfections from turning into more permanent dark spots.

PRO-TIP: Try not to touch your pimples, you'll only make things worse!
Not all dark spots are the same...
Though the solution is!
Diamond Luminous Collection reduces all types of irregular pigmentation caused by excess melanin, while also visibly reducing other signs of aging.
DIAMOND LUMINOUS PERFECTING SERUM
Brightening rejuvenating concentrate
DIAMOND LUMINOUS PERFECTING CREAM
Brightening rejuvenating moisturizer
DIAMOND LUMINOUS PERFECTING GLOWING MASK
Brightening renewing mask
A QUIZ TO HELP YOU UNDERSTAND YOUR DARK SPOTS
What are the underlying causes of your irregular pigmentation? Do you know about the different types?

Discover more about your predisposition while learning how to treat and prevent dark spots like a true expert!