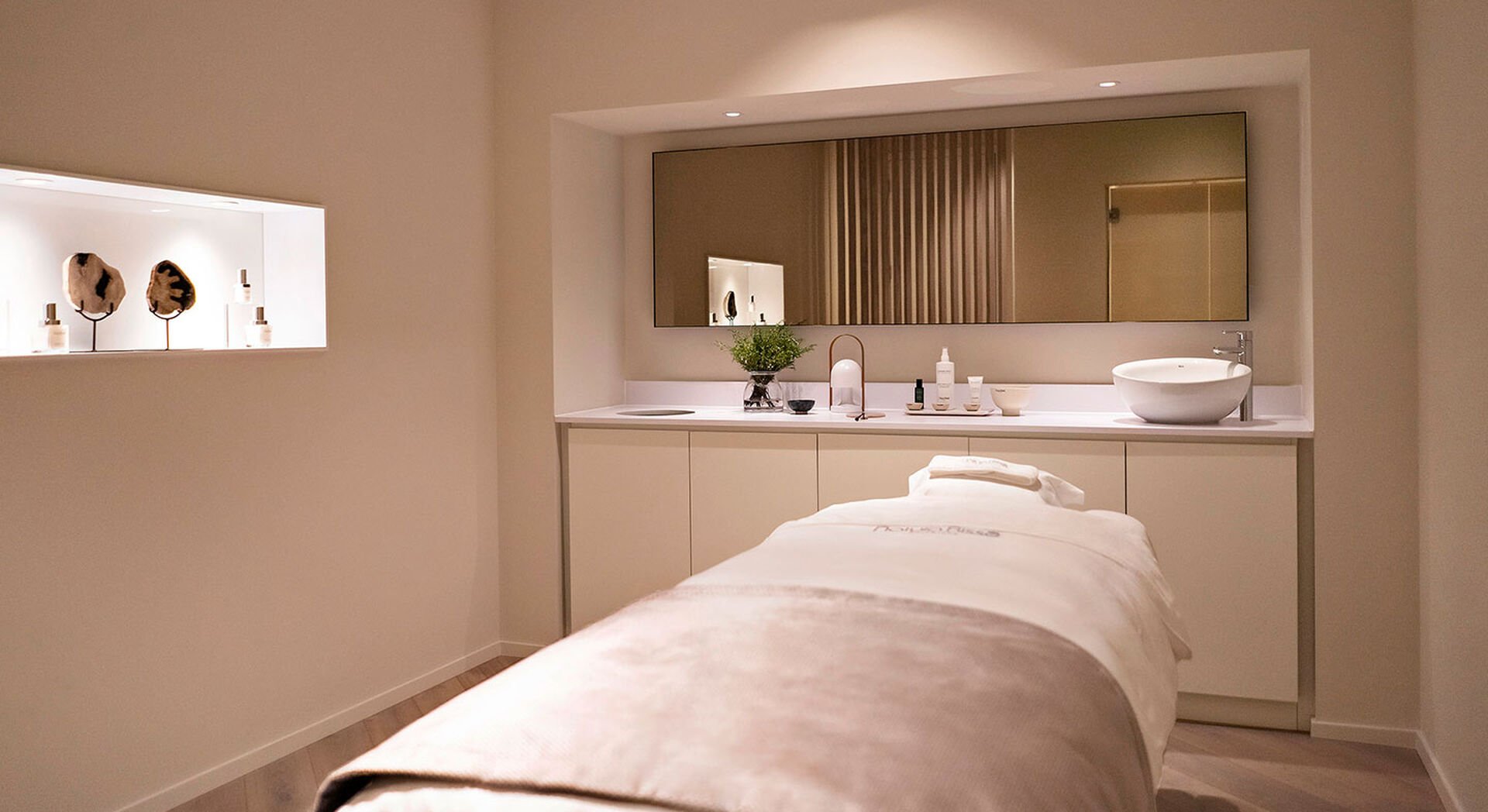 EXPERIENCES
Want To Partner With Natura Bissé?
Schedule a demo and receive a Natura Bissé Discovery Kit
Unprecedented results, a sensorial experience, the utmost professionalism, and an unmistakable DNA based on the power of touch are the identifying traits of our treatment room rituals.
Interested in partnering with us?
Contact us to receive a Natura Bissé Discovery Kit and learn more about our professional treatments, products, and The Power of Touch.
E-mail: businessdevelopment@naturabisse.com
RECOGNIZED WORLD'S BEST SPA BRAND FOUR YEARS IN A ROW
We believe in the passion behind mastering the science and art of skincare, the Power of Touch, and the drive toward innovation to enhance our experiences and create products that genuinely yield transformative results. This effort and expert positioning in the industry has led us to receive the highest level of awards globally.
OUR EXCELLENCE AT YOUR SERVICE
7.5 million annual treatments yield unprecedented experience and expertise.
Globally, we are renowned for our expertise that is reflected in the treatment room, within our formulas, and among our aestheticians and therapists–which are the heartbeat behind the brand. They have mastered the trade through extensive training on the Power of Touch, expert techniques, and superior education. Through their hands, we treat thousands of people every day through spa treatments, products, and immersive experiences.
Presence in the most luxurious spas and prestigious points of sale around the globe.
Since the beginning, Natura Bissé has valued its hand-selected partners as we have expanded throughout the most distinguished luxury spas and retailers worldwide. Today, you can find our products and spa treatments in the most luxe beauty centers and luxury hotels in 36 countries worldwide.
Professional Heritage leads to professional results at home.
Natura Bissé uses the highest concentrations of active ingredients to create results-oriented products and treatments specific to each client's skincare concerns and goals. The expertise Natura Bissé has garnered from the most experienced professionals in the field has been the contributing factor to formulating award-winning products, dermatologist favorites, and must-haves for every vanity so beauty enthusiasts can enjoy the benefits of spa-quality results within the comfort of their home–whenever and wherever.