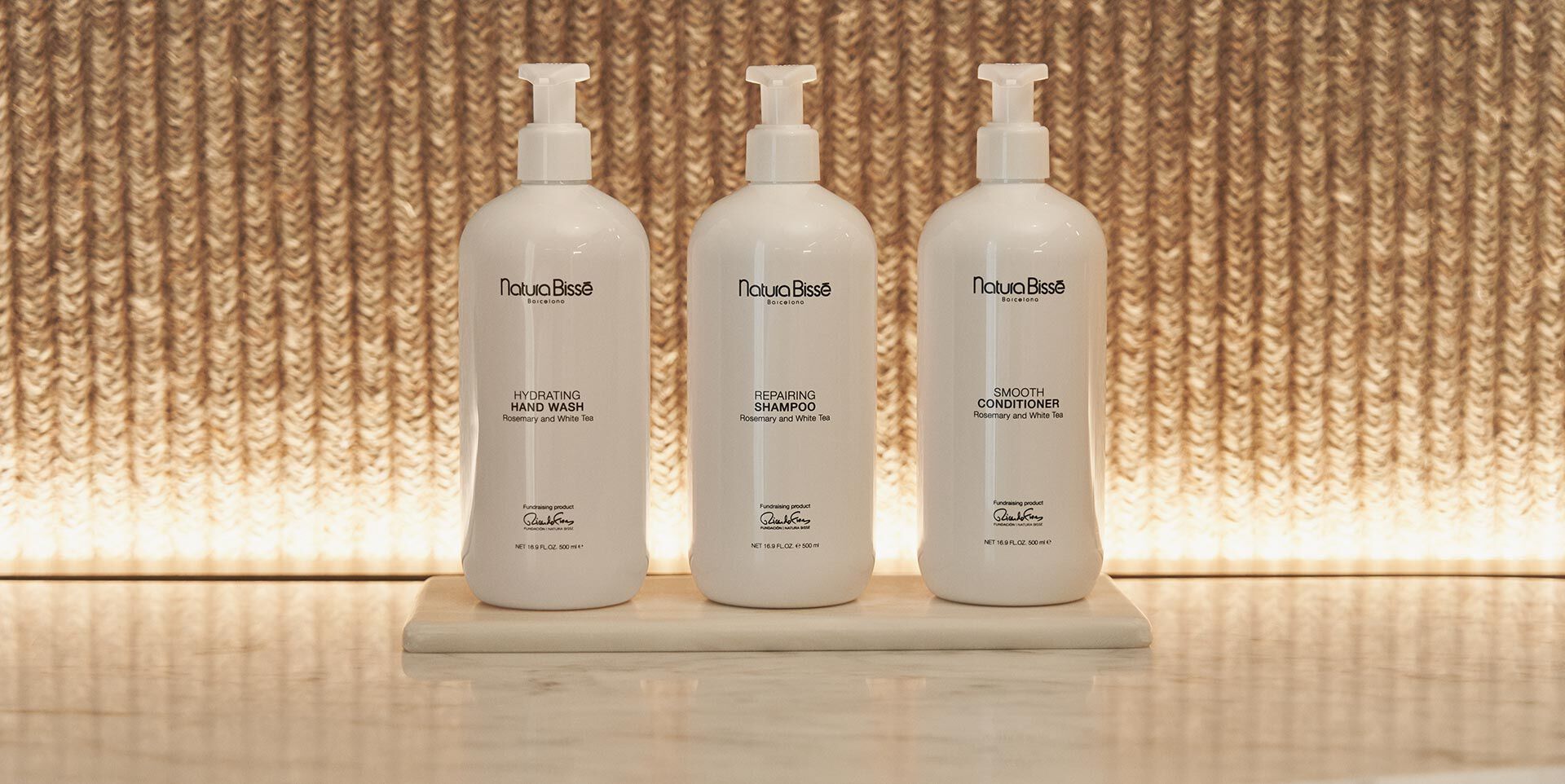 EXPERIENCES
Natura Bissé Amenities
All the indulgence of the finest hotels, now in the comfort of your own home
After years of offering you the most exclusive amenities at the world's most prestigious hotels, we now want you to enjoy the same sensation of luxury in the privacy and comfort of your own home.

Relive your most memorable destinations stays again and again with two fabulous products from our Rosemary and White Tea hair care range.
This deeply moisturizing and repairing shampoo will help you achieve ultra-soft, healthier looking hair.
Immerse yourself in the delicious rosemary and white tea scent of this conditioner and enjoy shiny, silky hair in just five minutes.
The origin of our hotel amenities
In 2013, we created our line of hotel amenities to support the worthy causes of the Ricardo Fisas Natura Bissé Foundation, including the Oncology Skincare Program and Project Difference.
We created three collections alongside La Bottega, a prestigious company specializing in these products: Diamond, Rosemary and White tea and Orange and Tangerine. Each of these lines features various shower, body and hair products, so you can now indulge yourself wherever you are.
We channel the profits obtained from our hotel amenities into initiatives to improve the well-being of the most vulnerable segments of society and we plan to continue our support for those most in need.

Enjoy our amenities at these chic accommodations: