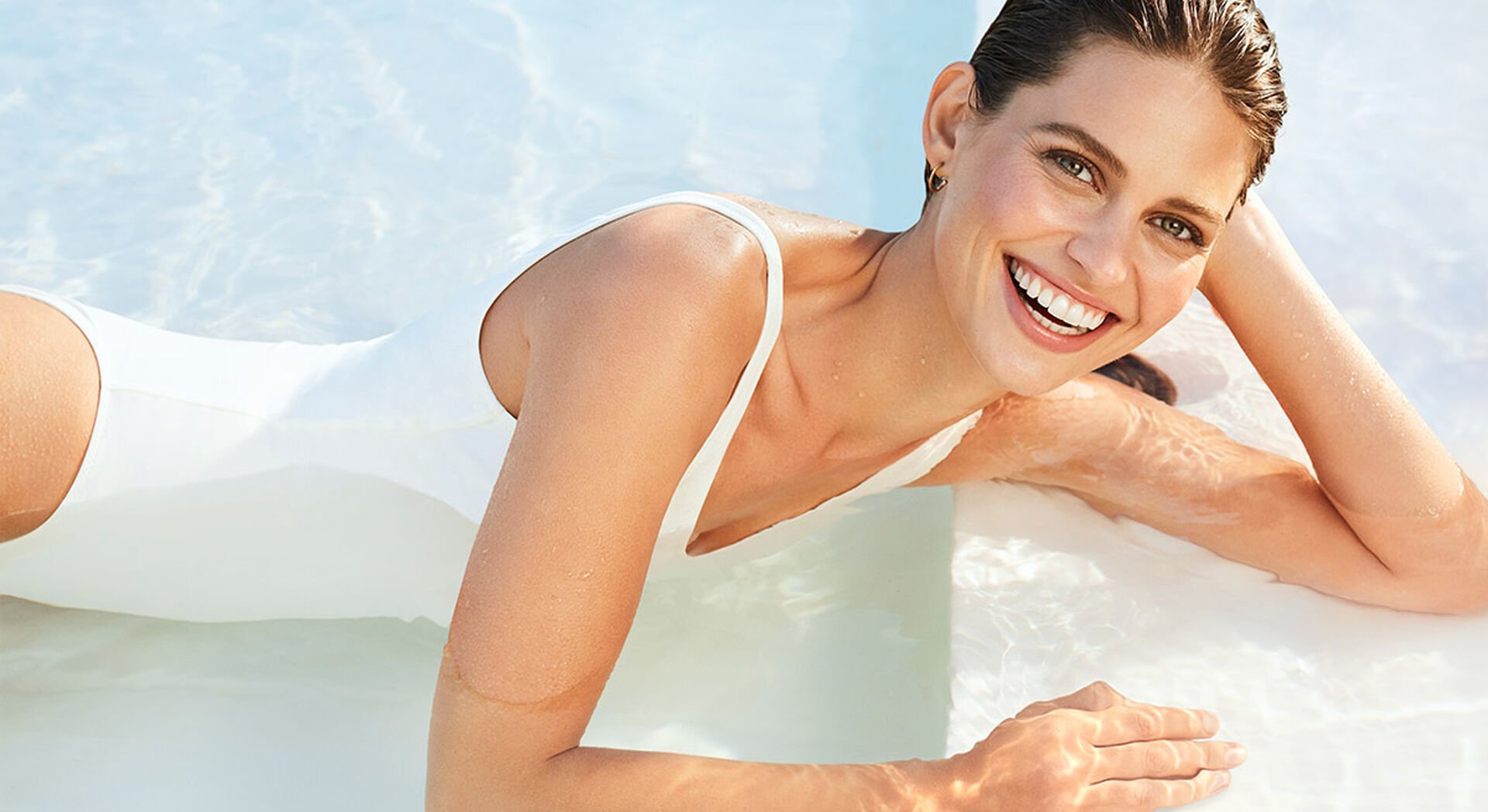 BEAUTY TIPS
Summer Essentials
Discover the routine that will allow you to flaunt gorgeous, healthy skin in no time
The truth is: your skin's performance is influenced by summer weather. From the extra time we spend soaking in the sunshine to the increased humidity and temperatures, our skin needs a little more care to overcome these lifestyle changes and seasonal conditions.
To help us take on the hottest days with radiance, we got the scoop from our Aestheticians.
We learned that efficiency and lightweight finishes are top of mind when it comes to caring for their complexions during summertime.
For them, using lighter products is non-negotiable before walking out the door from June through September. If you've ever received a treatment from our Pro team, you may have heard them share these key tips when discussing seasonal adjustments to skincare (and know that they truly practice what they preach). Check out their preferred products and why they change up their routine to include these summer essentials.
Scroll for details.
OXYGEN MOUSSE
A foamy cleanser for a matte complexion. Your daily ally for a weightless finish.

5.3 oz / 150 ml

$50
DIAMOND LUMINOUS CLARITY TONING LOTION
The last step of your cleansing regimen. The key for vibrant, yet soft, skin.

7 oz / 200 ml

$82
OXYGEN COMPLEX
An infusion of pure oxygen to reveal a fresher, more luminous complexion. Its texture and scent are the perfect complements to summer conditions.

1 oz / 30 ml

$178
C+C VITAMIN SHEER FLUID
The solution to intensely hydrate and minimize the appearance of skin aging. Even your complexion with a touch of color to accomplish a radiant glow all season long.

1.7 oz / 50 ml

$105
OUR GIFT TO YOU
With any +$200 purchase, receive a complimentary Diamond Brigthening Kit.