Chidy Wayne is a multidisciplinary artist of Hispanic Guinean origin. He began his professional career as a fashion designer at the end of the first decade of the 2000s but his sketches and his skill with a pencil and watercolors meant he received more and more commissions for his drawings. He now creates highly personal minimalist and gestural pieces at his workshop in Barcelona (Spain).

We were captivated by his working philosophy, the personality of his creations and his particular handling of color and form, which is why we wanted to use some of his artwork in the photo shoot for our new Diamond Luminous collection.
We invite you to find out more about Chidy in this short interview. Read on !
01
Thanks to the numerous awards you have received and your collaboration with highly prestigious brands, you and your work are receiving a lot of attention but how would you define yourself? What special qualities differentiate Chidy Wayne from other artists?
I'm a very analytical and deep artist who trusts that his best work is always the one he is working on. As obvious it may seem, only I am me. This individuality is full of references and the sum of all of them is what makes me different and unique.
02
To create our beauty rituals, we seek out inspiration in the most unlikely places. We study and work with sectors as diverse as nutrition, aesthetic medicine, neuroscience and gastronomy to detect opportunities that push us to question our own limits. Where do you find the inspiration to create your artworks?
In terms of form, my inspiration comes from some currents of Modern Art, like Rough Art, Cubism and Pop Art. Beyond the modern, I'm inspired by urban art and the primitive art of primitive tribes. In its meaning, my work is inspired by classic philosophical questions like the ones that deal with one's identity and one's own existence.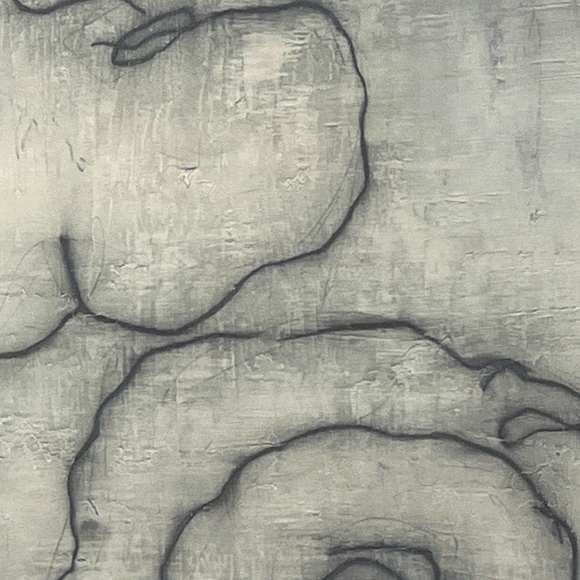 03
Natura Bissé has always argued that the power of touch is a transformative element for the emotions. Our beauty room treatments wouldn't be the same without the expert hands of the aestheticians. Hands are also the key theme in one of your collections. Why are hands so special to you?
In my conceptual universe, open hands are understood as mirrors and they symbolize the reflective testimony of an intimate conversation, like the inner dialogue of a human facing their own reflection. These are the same hands that make me become aware of my own identity.
04
Our concept of beauty is unique; we understand self-care as a necessity, something which is not banal. In other words, physical care should be intrinsically linked to inner balance and overall wellbeing. How do you understand beauty?
I am constantly searching for beauty and as I mature I understand that beauty is imperfect. A controlled imperfection is absolutely beautiful. My work as an artist consists of controlling imperfections and showing this result in the most honest way possible.
05
Finally, how does an artist like you take care of himself? What are your moments of enjoyment and personal wellbeing?
I take care of myself by being at peace mentally and sleeping well, without regrets that interrupt my sleep. I like a good exfoliation and getting a healthy dose of sun on my face at the weekends, it fills me with wellbeing. I really enjoy kicking a ball about and running around with my 4-year-old son.
DISCOVER THE
DIAMOND LUMINOUS COLLECTION
A complete ritual to illuminate you from the inside and to achieve a more even and rejuvenated complexion.