Do you know what causes all the signs of aging in the eye contour? Understanding how and why skin ages gives you the power to take proper care of yourself. Discover the root causes of the signs of aging specific to one of the most delicate areas in your face: the eye contour. Learning how to identify an issue is the first step to fighting it…
DROOPY EYELIDS Why is the upper eyelid the area most affected by flaccidity? Because it's a very fine muscle, sustained only by a tendon that's low in collagen and elastin. So it tends to lose firmness. If you notice your upper eyelid drooping, choose an eye contour product that provides a lifting effect, as this will elevate your appearance.
CROW'S FEET Everyone's heard of crow's feet: the wrinkles at the outer corners of the eyes, but do you know how they're formed? The answer is: repetitive facial movements, like squinting or smiling. And these wrinkles worsen with the loss of elasticity caused by age and sun damage. To prevent crow's feet, you need to relax your eye muscles, get plenty of rest and protect your eyes from the sun. We recommend adding an eye contour cream with ingredients like Octamioxyl-6 Advanced to your beauty ritual, as this active ingredient helps relax the appearance of facial lines.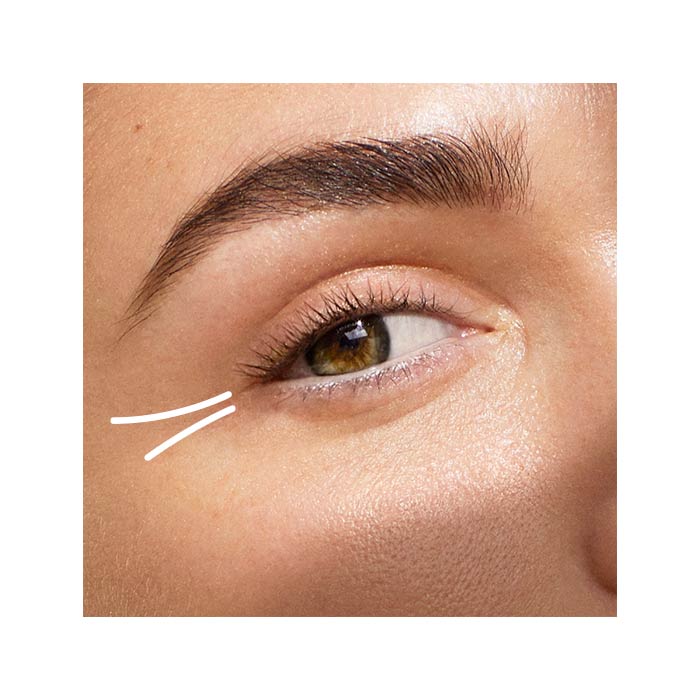 UNDER-EYE EXPRESSION LINES We get expression lines beneath our eyes even before the dreaded crow's feet. This area is home to very fine skin that's low in collagen and has a weak moisture barrier, which allows facial expressions to leave a permanent mark from a relatively young age. The best beauty ally to prevent them? Skincare that renews and provides in-depth moisture, including ingredients like encapsulated retinol and hyaluronic acid. These provide a more flexible, supple and firmer-looking gaze.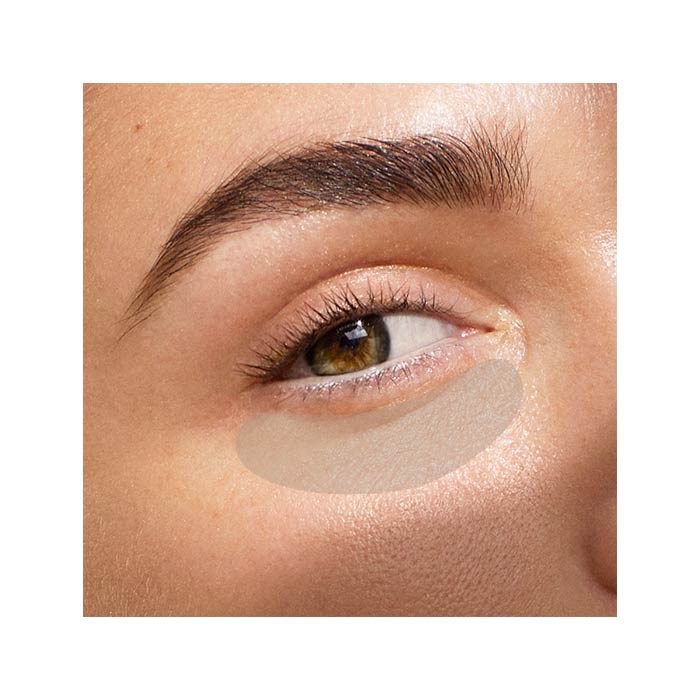 DARK CIRCLES Do you often start the day with dark circles? Shadows or changes in the color of the skin below the eyes are primarily caused by poor circulation and blood vessel permeability. This can be hereditary, or caused by fatigue, stress and smoking. So get plenty of rest and avoid bad habits, then choose eye contour skincare with ingredients that fight fatigue or help stimulate this area, like silk tree bark extract. You'll refresh your gaze.
UNDER-EYE BAGS Under-eye bags are unquestionably one of the least beautiful signs of eye contour aging. Puffiness is caused by an accumulation of liquids and fats and appears gradually, as things become visible after a certain point. Under-eye bags are hereditary, but your lifestyle, stress-levels and smoking also play their part. We recommend choosing eye contour skincare with ingredients that help decongest the area to combat this unsightly issue. And that you always apply them with draining movements.
SIGNS OF DEHYDRATION Lines and wrinkles appear due to a lack of moisture, which also results in less supple, less flexible, more haggard skin. This area's lack of structural components and sebaceous glands makes it harder to retain water and reduces natural cutaneous hydration. And this gets worse over time. The key? Moisturize, moisturize and re-moisturize. So don't forget to use an eye contour cream.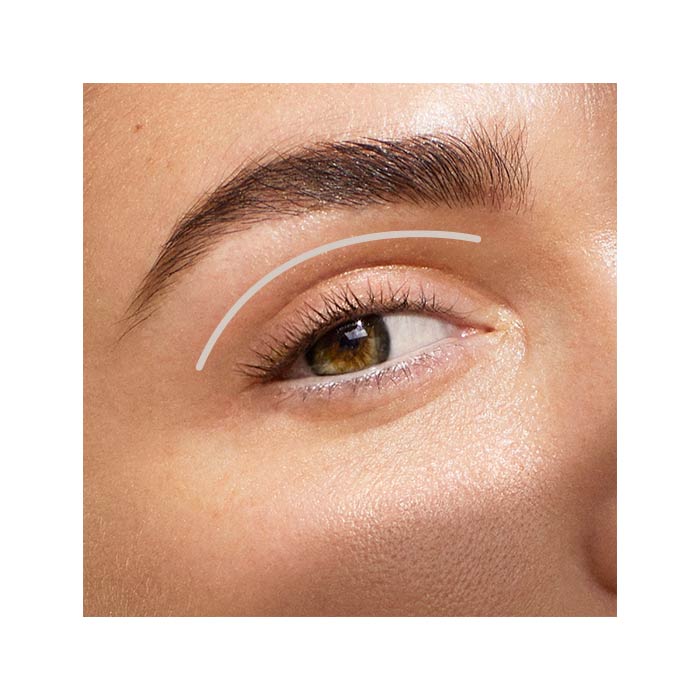 DULLNESS Dryness + signs of fatigue = an opaque and lifeless eye contour. To avoid a dull, lackluster gaze, we recommend choosing dedicated eye contour skincare with ingredients that reinforce radiance, such as niacinamide. Spend a few minutes applying it to promote absorption and multiply the benefits by giving yourself a little massage. You'll see the difference.
Now you know what causes the specific signs of eye contour aging, discover your ideal eye contour product to fight them all.
AN EYE CONTOUR HERO FOR EVERY NEED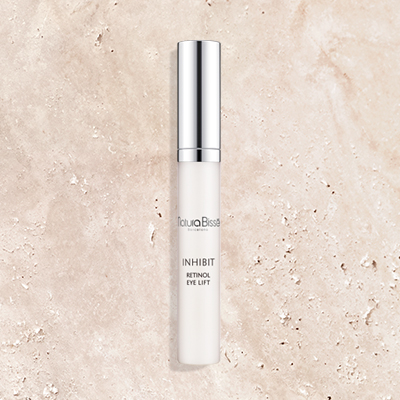 INHIBIT RETINOL EYE LIFT Fine lines minimizing eye contour fluid
Our latest arrival for expression lines.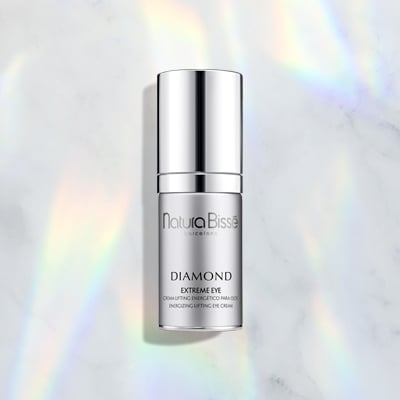 DIAMOND EXTREME EYEEnergizing lifting eye cream
Our global anti-aging solution for bright eyes.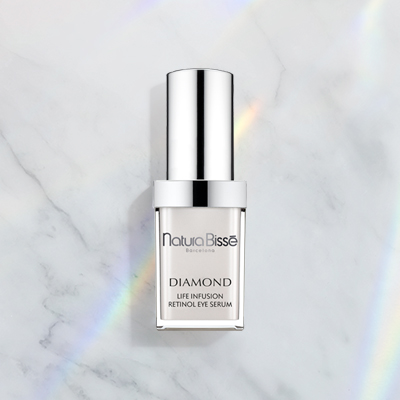 DIAMOND LIFE INFUSION RETINOL EYE SERUMLifting eye contour concentrate
A highly concentrated serum for the eye contour.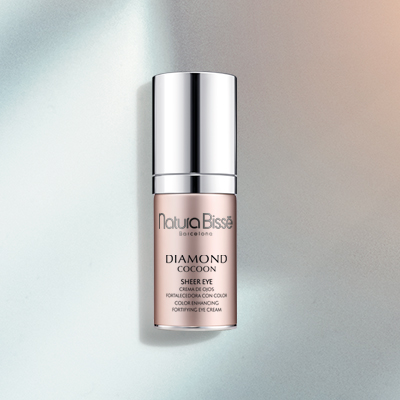 DIAMOND COCOON SHEER EYEColor enhancing eye cream
Hydration, care and color!