After sharing tips to prevent the side effects of wearing protective equipment on the skin, today we want to address a specific skincare concern: "maskne". This new form of acne is one of the most common conditions caused by the daily use of masks. Today, we explain how "maskne" is formed, factors that aggravate it and the best way to treat it.
WHAT IS HAPPENING TO YOUR SKIN?
When your face is covered with a mask, moisture, breathing steam and saliva accumulate in the area of mouth and nose. This accumulation blocks the outlet for sebaceous secretion–the pressure and lack of oxygenation that causes clogged pores–which is breeding grounds for breakouts, blackheads and pimples.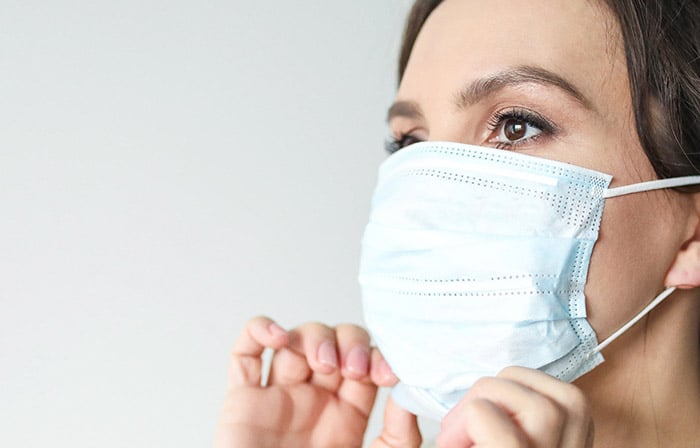 3 GOLDEN RULES
To prevent the appearance of maskne and minimize its symptoms, just remember this:
1. CHOOSE A GENTLE CLEANSER Cleaning your face is essential, before and after using the mask, but you need the right product, one that cares for the lipids of the skin. Try NB·Ceutical Tolerance Cleanser for a delicate yet effective action.
2. HYDRATE WITH LIGHTWEIGHT TEXTURES Use products to hydrate and strengthen the skin barrier, but always choose a formula with light textures. Try to avoid oils or rich creams that may be too "heavy" for your skin.
3. DEEPLY PURIFY Products that promote oxygenation, such as those from Oxygen Line, will be your best allies. They help your skin breathe better and provide a dose of purification your complexion is asking for.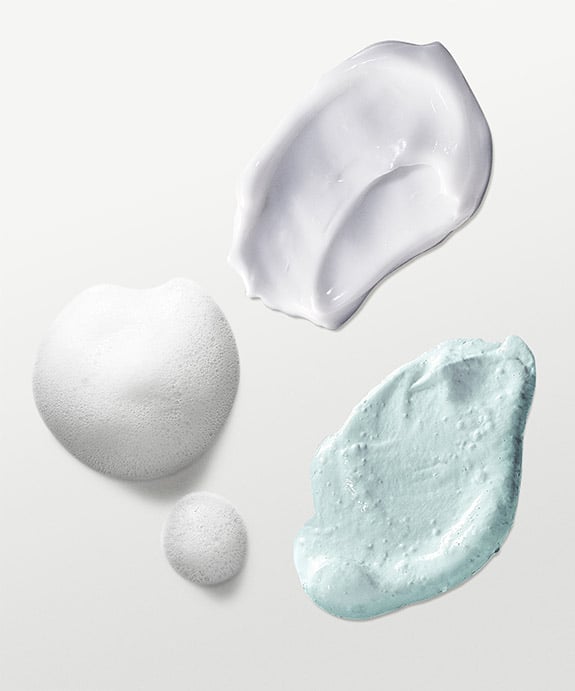 FACTORS THAT MAY AGRAVATE MASKNE
Depending on your skin's current condition it may be more prone to maskne. Find out what factors to be mindful of in order to address your skin's needs properly.
A) OILY SKIN If you have oily skin, the excess sebum it normally produces may clog your pores even more. This excess production added to the humidity generated under the mask, facilitates the appearance of certain pathogenic bacteria such as Cutibacterium acnes. The balance of your skin microbiota is disturbed and then acne appears.
PRO TIP: We recommend formulas with salicylic acid–an effective antibacterial agent. You can use Stabilizing Cleansing Mask as a daily cleanser or as a deep cleansing mask treatment once a week. It has a gentle exfoliating action to remove impurities and help reduce the appearance of acne marks.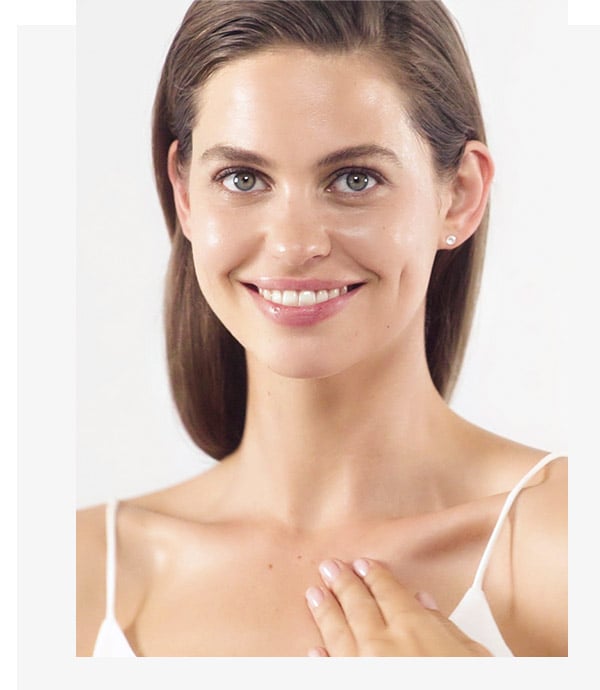 B) STRESS It is known that stress can cause inflammation of the skin which worsens the symptoms of acne, rosacea or dermatitis. If you feel stressed or anxious try to find relaxation methods to help you cope with life changes with the utmost serenity.
PRO TIP: Have you tried mindfulness? With proven benefits, this technique will help you feel calmer and reinstate healthy levels of energy. Maintaining a balanced inner state of being will be reflected in your complexion.
C) SENSITIVE SKIN Sensitive skin is also prone to inflammation which makes it susceptible to maskne. If your skin is delicate or damaged, you need to strengthen it and raise its tolerance threshold to cutaneous discomfort.
PRO TIP: Our NB·Ceutical Collection has been designed to soothe sensitized skin and make it more resilient. If your skin is stronger, mask use won't be as problematic.
D) MAKEUP The pressure of a mask on the skin makes makeup pigments penetrate more deeply which can clog pores easily. If you do not want to live without it, our advice is to choose light textured makeup with more natural coverage.
PRO TIP: There are many suitable formulas that provide coverage and a luminous finish including Diamond Cocoon Sheer Cream or C+C Vitamin Sheer Fluid. These two products have color enhancements that do not "saturate" the skin and are perfect to minimize the chance of maskne.
HOW TO USE YOUR MASK CORRECTLY
In order to keep your skin healthy and radiant, it is essential that you use your mask properly and incorporate the skincare tips from our beauty experts. • Take special care of pressure points: nose bridge, chin and ears. • Try to make the mask tissue have the least contact with the skin around the mouth. • Whenever possible, remove the mask every 2 hours to let your skin breathe. • In a safe place, dry your skin to keep it sweat-free. • If washable, wash your mask after each use and/or change it frequently.
Visit our Instagram Stories to discover expert tips and learn more about beauty rituals by checking out our "Spa at Home" highlights.