Innovation is part and parcel of Natura Bissé's DNA, not to mention boundless curiosity. Both of these impulses result in tireless research so we can offer the best anti-aging solutions.
Ever since our story began, our philosophy has been to find solutions that meet all the skin's needs. To this end, we draw inspiration from the latest trends in other sectors such as biotechnology, nutrition or aesthetic medicine to create our own products. This process often involves collaborating with scientists and research groups from universities all around the world. This is how we uncover the most effective ingredients for our advanced skin treatments, which we use in very high concentrations and combine in synergetic ways to achieve unbeatable results.
Two of these cutting-edge active ingredients can be found in the serum and cream from our most emblematic line of products: Diamond Collection. Together, they offer an incredibly powerful anti-aging cocktail.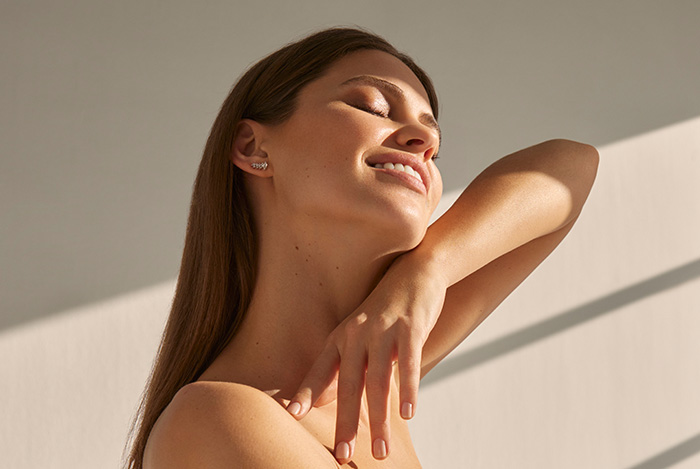 BIO-MAGNET NANOSOMES:
Nanosomes are the miniature version of liposomes (lipid capsules). Specifically, Bio-Magnet Nanosomes are made from biological magnetite that is produced by a microorganism. These structures are capable of finding optimal levels of oxygen to survive and have excellent potential to renew the skin's appearance. They offer a retinoid-like effect but without unwanted side effects and they are highly effective at reducing wrinkles and expression lines.
WHERE TO FIND IT: DIAMOND LIFE INFUSION
To create our most technological serum, we were inspired by the four biomarkers of skin aging, which help to indicate the level of skin aging. Diamond Life Infusion is a truly powerful overnight rejuvenator that includes Artemia salina and Bio-Magnet Nanosomes in its formula. Designed to offer unprecedented rejuvenating action, it helps to smooth, tone and brighten the skin to an astonishing degree.
How to use: Serums 101 Use at night. Apply one or two pumps of the product to face, neck and décolleté. Massage in using circular movements until completely absorbed.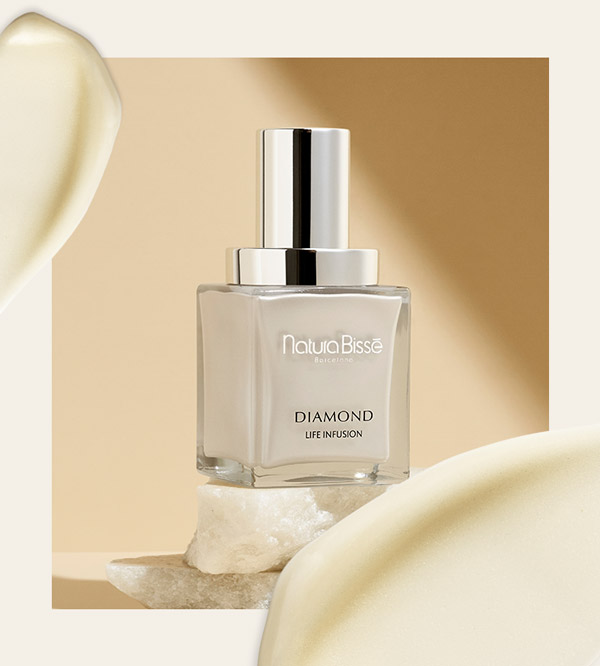 ARTEMIA SALINA: A SOURCE OF ENERGY FOR THE SKIN
Artemia salina is a type of plankton that has lived in hyper-mineral lakes for millions of years. It contains high quantities of DGTP (Diguanosine tetraphosphate), a unique source of ATP or, to put it another way, the best source of energy used in advanced skincare products. This marine-based extract helps to reactivate the skin, offering unique global anti-aging action.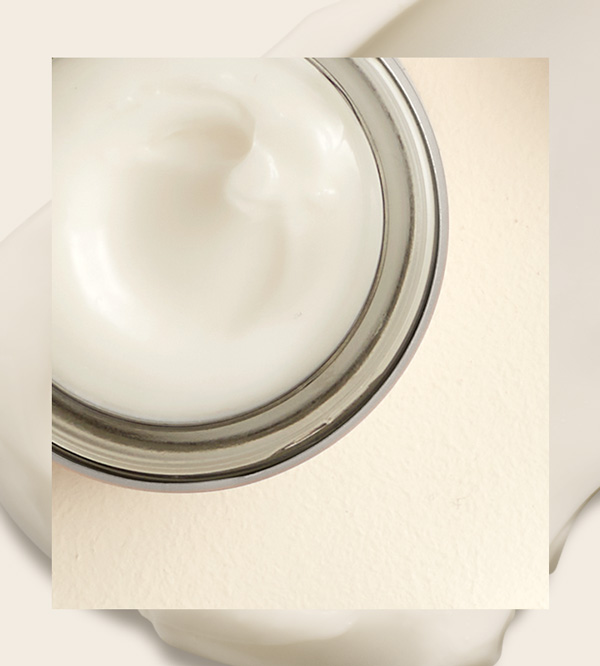 WHERE TO FIND IT: DIAMOND EXTREME
The Diamond Collection represents a milestone in the beauty product industry. A line based on providing skin with energy to help it stay looking younger. Diamond Extreme is the must-have version of this concept: an extremely rich anti-aging cream that recharges your skin to minimize the appearance of lines and wrinkles as well as providing intense moisturization and reducing the signs of fatigue.
How to use: Use day and/or night. Apply the cream after the serum in upward movements to enhance the lifting effect of your anti-aging routine.