Exfoliation once or twice a week is essential to achieving young-looking, radiant skin. There are several different kinds of exfoliants and it is important to know how they work in order to determine which is the best for you.
The most common types are scrubs (physical exfoliants) and chemical peels (formulated with acids or enzymes). These are two equally effective options that offer different benefits. Find out which version will give your skin the most benefits.
TIME TO RENEW
Young, healthy skin looks hydrated, supple and has a natural glow. This is because youthful skin changes over cells regularly. Meaning, the dead skin cells (corneocytes) fall off and make way for new cells (keratinocytes). Unfortunately, this process slows down over the years. Stress or fatigue may also contribute to making cellular metabolism more difficult.
When dead cells are not removed from the skin surface, skin may become noticeably duller, drier and more prone to acne breakouts. To top things off, as skin loses its ability to regenerate on its own, wrinkles appear.
If this sound familiar, then your skin may need a little help... so go ahead and exfoliate!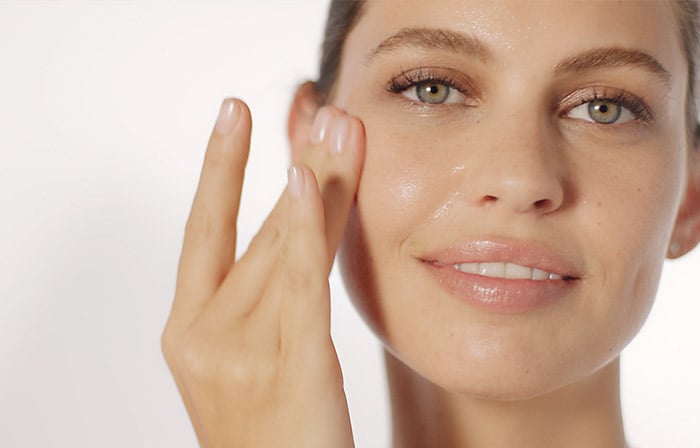 ONE STEP, NUMEROUS BENEFITS
By refining the stratum corneum (the outermost layer of your skin) you will not only recover luminosity and have fewer spots and blemishes, but your skin will also become much more permeable for the cosmetics you apply afterward. Not to mention, exfoliation triggers your skin's repair mechanisms: cellular renewal accelerates; collagen and elastin fiber production increases, and your skin's ability to retain hydration improves.
SCRUBS –THE POWER OF MICRO-PARTICLES
Physical exfoliants are those that work by friction. Scrubs, are commonly known as the most popular option. This form of exfoliation contains micro-particles to remove dead cells. They act on the outermost layers of skin, offering a safe, gentle exfoliation. Another advantage of using physical scrubs is that they are formulated in pleasant emulsions that are easy to massage. Plus, they can include beneficial ingredients such as hyaluronic acid, collagen or antioxidants.
NOT ALL SCRUBS ARE THE SAME
If your skin is very sensitive, be careful! Scrubs containing natural particles (bone or ground fruit seeds) may be too aggressive. The forumula may cause micro-scratches which, although unseen, may irritate the skin. Read the instructions carefully to know what kind of granules are used in your exfoliant or choose a gentle product such as C+C Vitamin Scrub that has particles made of a polymer obtained from corn—which is ideal for any skin condition.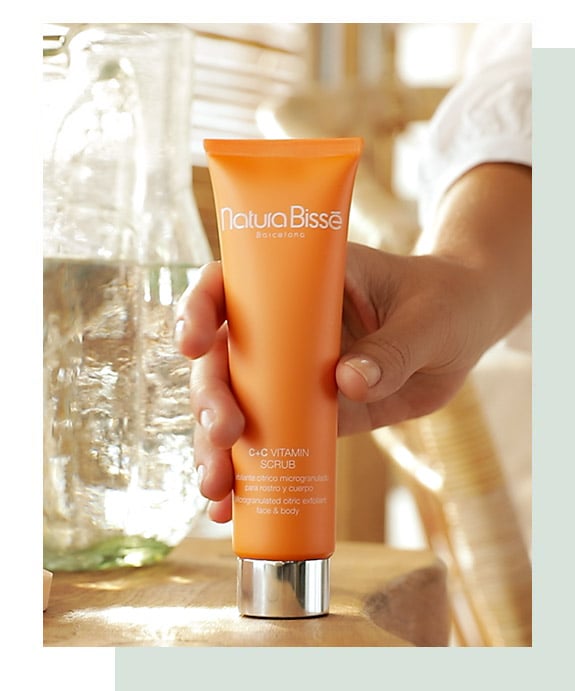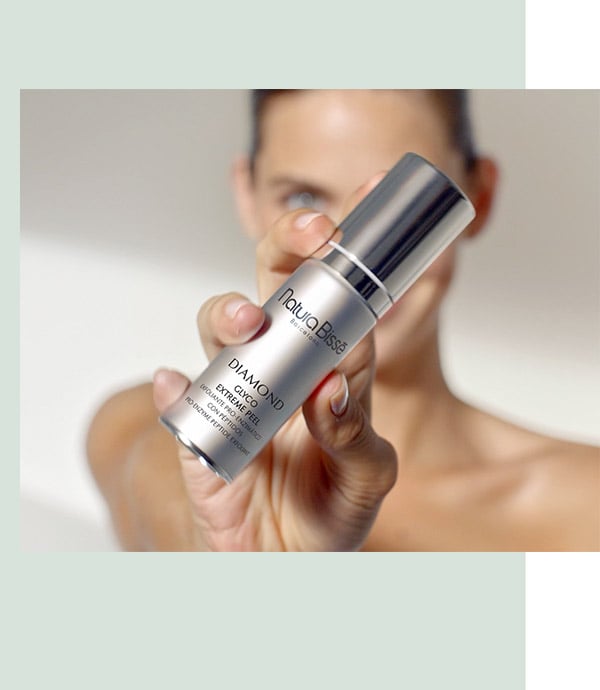 PEELS –CHEMISTRY MATTERS
Chemical peels work differently to loosen dead skin cells. Thanks to their composition with acids, enzymes or both, they dissolve the bond that keeps corneocytes together, so skin exfoliates without you having to provide any sort of friction. You just have to let the product sit, remove with water and… voilà! Experience the WOW.
DON'T BE AFRAID OF ACIDS
Exfoliating acids are suitable for all skin conditions, and when selecting the right one, you don't' have to worry about experiencing any redness or irritation. The most common acids are alpha hydroxy acids such as glycolic acid or lactic acid, or beta hydroxy acids such as salicylic acid. Products with high concentrations of active ingredients, such as Diamond Glyco Extreme Peel, penetrate deeper in your skin to help smooth skin texture while they minimize melanin accumulations. As a bonus, chemical peels also work to fight wrinkles and dark spots!
ENZYMES FOR DELICATE SKIN
Enzymatic exfoliants are usually formulated with fruit extracts rich in enzymes, active ingredients capable of "ungluing" dead cells. Even tough they do not act as deep as acids, these exfoliators are equally efficient. Find out for yourself with NB·Ceutical Tolerance Enzyme Peel; designed for the most sensitive skin, this is also a wonderful option if you are in the market for a delicate, yet effective, exfoliation.
WHICH EXFOLIANT SHOULD YOU CHOOSE?
Still curious? Choose the best exfoliant for you with the help of our guide.
DIAMOND GLYCO EXTREME PEEL
Perfect for:
Normal skin / Prone to lines and wrinkles
Dull complexion / Hyperpigmentation
Acneic skin or excess oil production
C+C VITAMIN SCRUB
Perfect for:
Normal skin / Prone to lines and wrinkles
Dull complexion
Hyperpigmentation
NB·CEUTICAL TOLERANCE ENZYME PEEL
Perfect for:
Normal skin / Prone to lines and wrinkles
Delicate/sensitized skin
Acneic skin or excess oil production
PRO TIP: To ensure best use, we recommend you to do a small test behind the ear to see how your skin reacts. Don't forget! Always apply sun protection after exfoliation.
Looking for more? Visit our Instagram Stories to discover more expert tips and to learn more about beauty rituals specifically, check out our "Spa at Home" highlights.