To mark the occasion of World Cancer Day, we would like to talk to you about a little-known specialty, but one that is held in high esteem by those in the know: oncology skin care. A specialty that improves the quality of life of people undergoing oncology treatment, and to which the Ricardo Fisas Natura Bissé Foundation has dedicated an entire program. Judith Mata, Executive Director of the Foundation, is here to tell you more and answer all our questions about this initiative.
Why is oncology skin care such an essential specialty?
Skin care can seem rather pointless, especially following a cancer diagnosis, yet oncology treatments can have side effects on the skin that heavily affect the quality of life of sufferers. In the modern day and age, we can continue to live a relatively normal life while undergoing oncology treatment and so it would be a shame if the side effects on our skin were to diminish our quality of life. Healthier skin improves our mental strength and helps us to cope with the disease. Skin care helps minimize these side effects and therefore improves people's general mood and state of mind, which can often help them get through their medical treatments.
What are the main side effects of oncology treatments when it comes to the skin? How do they affect the day-to-day lives of oncology patients?
The main effects on the skin of oncology treatments are hypersensitivity, extreme dryness, itching and irritation, making it much more delicate and reactive. These side effects are largely transient conditions with no clinical significance, although they can be genuinely troublesome and make everyday tasks much more difficult. Our aim is to minimize these discomforts and thus bring about a huge improvement in the day-to-day life of those having to live with the disease.
What does the oncology skin care program of the Ricardo Fisas Natura Bissé Foundation involve exactly?
Our oncology skin care program pursues two courses of action. First of all, we offer skin care advice to people undergoing oncology treatment and support them throughout the process. And secondly, we organize training courses in oncology skin care for aestheticians, with the aim of mainstreaming this specialty so that those in need can find a trained professional at their nearest treatment room.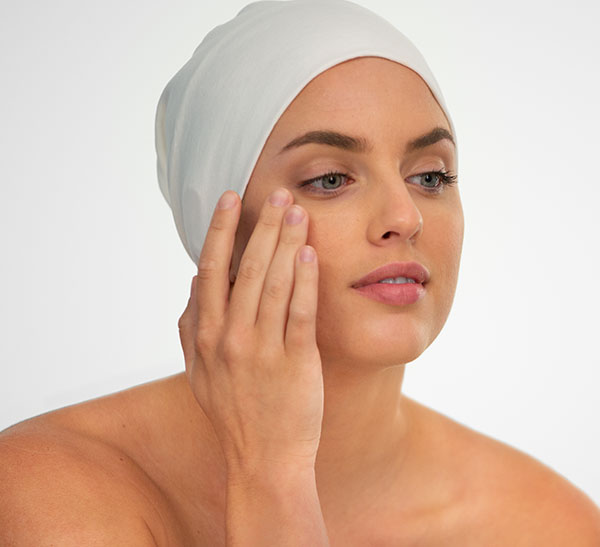 Is this program open to everyone?
Yes, essentially. Our aim and desire is to offer expert skin care at the hands of an aesthetician trained in oncology skin care to anyone who needs it, regardless of income. We are currently running a training program in this discipline in Spain, Mexico and the United States. We can be found in a large number of hospitals and patient associations, but there is still a long way to go. That is why we are constantly striving to grow our network and we are looking for aestheticians to join us by becoming specialists in oncology skin care.
Why should an aesthetician choose to train in oncology skin care?
In the current day and age, one in four clients of a beauty center will likely be diagnosed with cancer at some point in their lives. If, as an aesthetician, you choose to specialize in oncology skin care, you will be able to improve the well-being of people living with the disease from within the beauty sector itself. Nobody should have to forgo proper skin care because there are no trained professionals within reach.
HEAR ABOUT IT FROM OTHERS
Be sure to check out this video in which those who know more about the oncology skin care program share their thoughts and experiences.