As February rolls around again, the most romantic day of the year is just around the corner: Saint Valentine's Day. The perfect time to show your love to that special someone or even to yourself.
Whether you're looking for the perfect gift or you already have a special date booked with your partner and want to look and feel radiant, whether you've decided to celebrate the occasion at home or even if you're going to take the day to simply give yourself a bit of extra pampering, we've prepared a guide full of ideas to share your love and to love yourself more and better. Beauty products and experiences to pamper your skin and to celebrate the beauty of love in style. Not to be missed!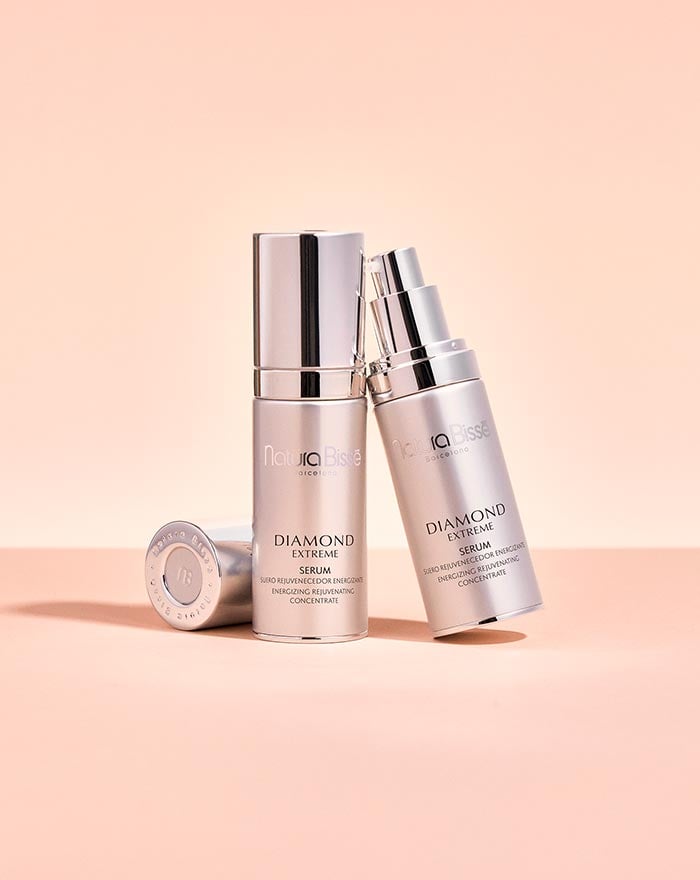 The perfect gift for all
If you're looking for a special gift for this unique day, we have an idea that is sure to hit the mark: why not give beauty as a present? A great incentive to spend a few more minutes in front of the mirror every day. An infallible beauty product that is also ideal at any age and for all genders: Diamond Extreme Serum.
"A serum?" you ask yourself. Yes. These ultra-concentrated formulas offer spectacular results. Diamond Extreme Serum provides the skin with energy to combat the visible signs of aging. Its light, fast-absorbing formula suits all skin types and, what is more, if you live with your partner, you can share it and reap the benefits for both of you.
The beauty secret to look and feel radiant

Did you know that seeing your smiling reflection in the mirror releases endorphins? Yes, those famous neurotransmitters of happiness. That's why we have a solution to ensure that this Valentine's Day you can't help but reveal that smile of pure satisfaction when you see your own reflection.
We suggest you enjoy a home spa session with our Essential Shock Intense Mask, a creamy revitalizing mask with pineapple extract, green tea and vitamins A and C, ideal for all skin types. Just apply it across your entire face (avoiding the eye contour), leave to act for 15 minutes while you read a good book or enjoy a glass of wine and then remove the product with warm water. This is going to be your best ally if you want to dazzle on your Valentine's Day date.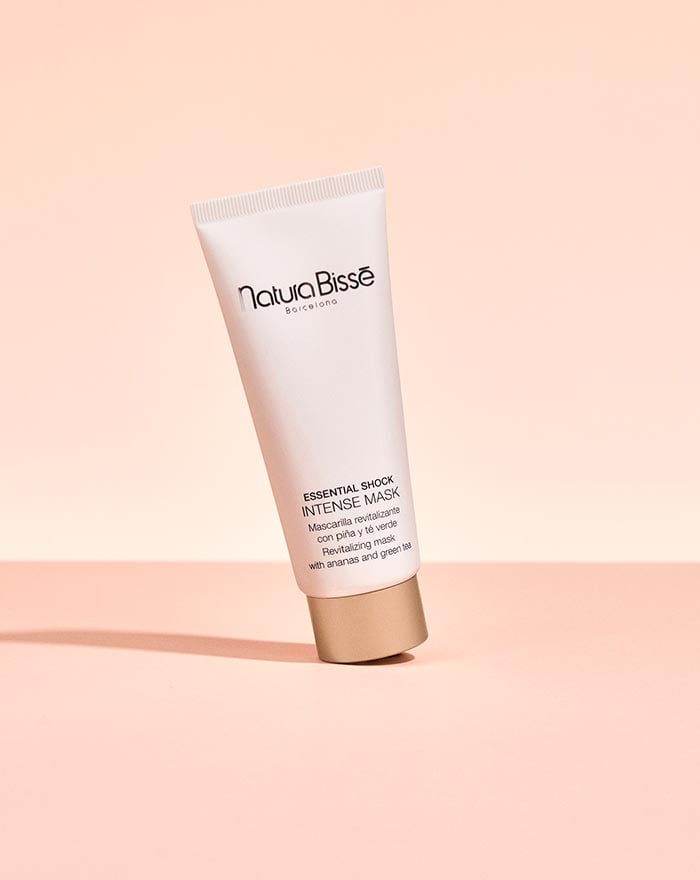 Evening at home with a good massage to reconnect
Do you take the time to value and appreciate the small everyday achievements or only the big objectives and goals? It has been scientifically demonstrated that when we practice gratitude, our brains release dopamine and serotonin, the pleasure and happiness hormones.
We are convinced that this year you will already have lots to be thankful for, so we invite you to take Saint Valentine's as a chance to engage in those simple gestures that brighten up our days. How? Well, by giving yourself a well-deserved reward, for instance a hand or foot massage. You can either give yourself a massage or delight your partner with your tender touch. Not sure where to start? Here's a video to inspire you.
Remember to elevate the experience by choosing a good body moisturizer with aromatic notes that add to the mood. Our recommendation: Diamond Well-Living The Body Cream, a nourishing body cream with the scent of citrus fruits and ginger that provides a dose of hydration and optimism in equal measure.
Book a spa treatment
In a world of rushing around and endless obligations, scheduling in some down time is essential to reach a state of total wellbeing. For a moment of pampering and serenity, give someone or give yourself a spa visit and enjoy Diamond Well-Living experience, a ritual designed to make you just that little bit happier. A relaxing beauty experience that can be completely personalized, allowing you to choose the duration, the scent and the intensity of the massage. Here are a few of the amazing hotels around the world that have a dual treatment room so you can celebrate love with an unforgettable experience to enjoy today and remember forever: