When it comes to skin care, aestheticians are the go-to resource for advice. They are masters of The Power of Touch and the heartbeat of Natura Bissé. We entered the world of skincare 40 years ago through professional spas and, to-date, we carry out millions of annual treatments worldwide. We work strictly with master aestheticians, building and maintaining close partnerships between our products and their hands. By adapting, evolving and listening to the voice of each and every skin, we have refined our products and rituals, and developed targeted treatments for specific skin needs and concerns. This season we asked what you've been dying to know: which products would our lead aestheticians around the globe choose as their 5 must-haves to get professional results at home?
5 PRODUCTS OUR AESTHETICIANS SWEAR BY
DIAMOND WHITE RICH LUXURY CLEANSE
"This product offers a deep cleansing while providing maximum hydration and luminosity. Its two-phase texture, ideal for double cleansing, removes makeup perfectly." Laura Gamboa, Director of Corporate Education & Spa Development
Pro Tip: This cleanser works best when applied with dry hands on a dry face. After a few seconds massaging the product, you will see that the texture becomes lighter, moisten your hands and continue the massage until the product becomes an emulsion.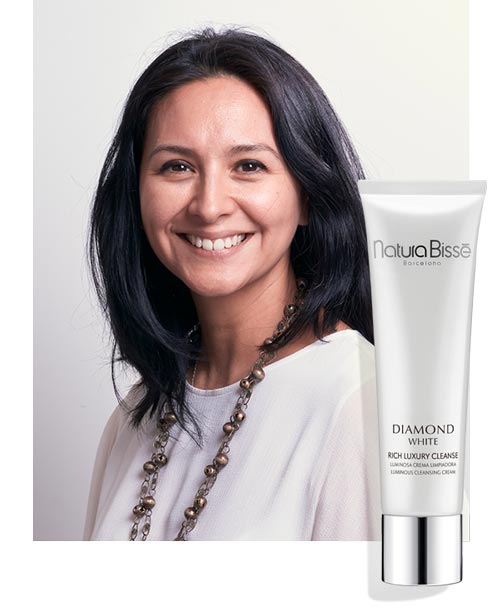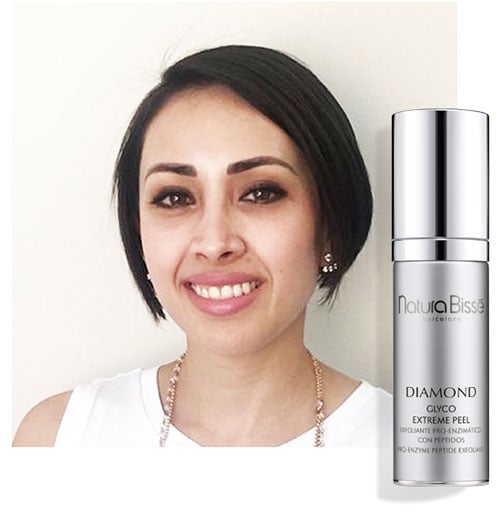 DIAMOND GLYCO EXTREME PEEL
"My recommendation to anyone looking for a skincare product that makes a difference in just one step. It really transforms the skin in just 10 minutes. Its triple enzymatic exfoliation diminishes wrinkles and dark spots while providing unprecedented luminosity. It is extremely effective and safe without downtime. This is the product to use to enhance the action of any cosmetic applied after it." Cynthia Aguilar, Education Director in Mexico
Pro Tip: When treating your face, don't forget your hands! Apply exfoliation and a mask to your hands to keep them looking youthful (especially now that we wash them frequently!).
DIAMOND EXTREME
"The Diamond collection revolutionized the skincare industry 20 years ago by creating a cream that provides energy, allowing the skin to maximize all of the fantastic ingredients within the formula. Diamond Extreme, one of my favorite creams, saved my skin when I needed it the most. As someone with reactive skin, I love how this cream gives me the perfect amount of hydration (not too much or too little), firms, and provides radiance without causing irritation." Josanna Gaither, US Training Director
Pro Tip: Apply pressure from the inward, out when you first extend your moisturizer. Then move the cream from the chin toward your forehead but, remember to lift in upward motions to help fight gravity!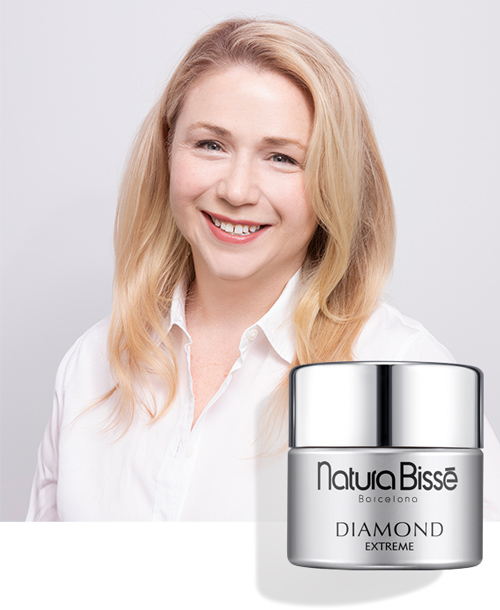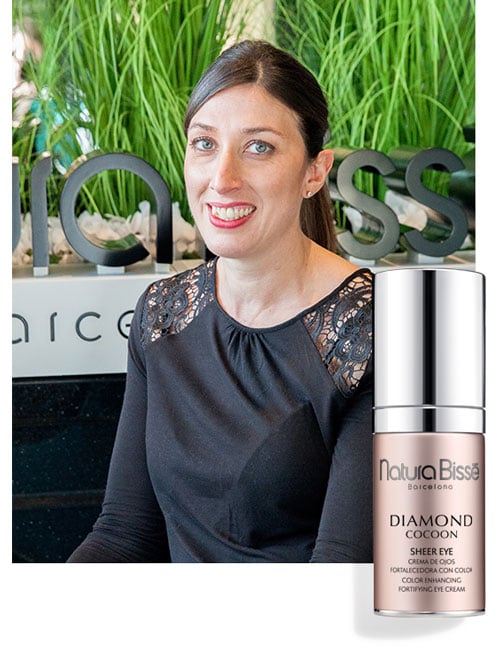 DIAMOND COCOON SHEER EYE
"My beauty secret, especially now that eyes are front and center with the use of masks. It diminishes signs of fatigue and aging and adds a flattering touch of color. Ideal for those mornings in which we don't have time for anything, but we refuse to give up good appearance. " Laura Cooper, UK Training Director
Pro Tip: Struggling with puffiness? Apply your eye cream from the inner corner of the eye outward toward the temple. This will stimulate circulation and help decongest the area by reducing puffiness and the appearance of dark circles.
INHIBIT TENSOLIFT NECK CREAM
"I was amazed by its firming and lifting effect on such specific areas as the neck and décolleté. You really feel and see the difference. It is really incredible!" Angelia Wu, China Training Director
Pro Tip: Consider your neck and décolleté as an extension of your face. These areas also deserve a daily beauty routine: cleansing, treatment, and protection.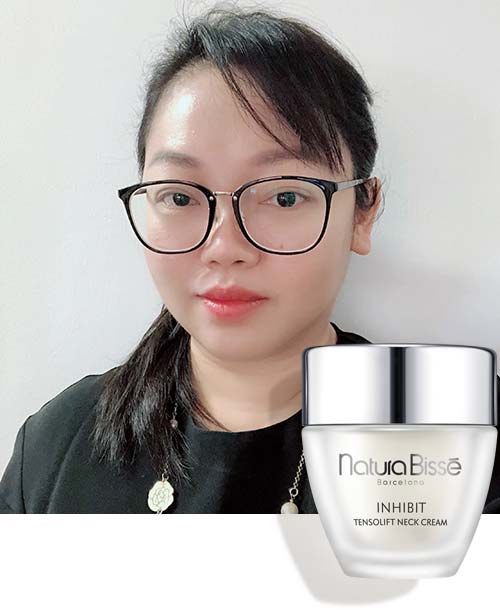 This season we are committed to help you show off radiant, healthy skin. Creating a daily skincare ritual at home, adapted to your specific preferences is essential. We encourage you to follow our Instagram profile @naturabisse. Our experts will continue sharing their knowledge, tips, and tricks.
If you are also looking for advanced results while enjoying a moment of relaxation just for yourself, combine your daily ritual at home with regular appointments at the spa. The professional hands of trained aestheticians will take care of your skin with rituals adapted to your specific needs. Find your nearest beauty center below.