The boom in masks is here to stay. There are so many benefits they provide to our skin and to our overall sense of wellbeing—giving us a moment of peace and well-earned downtime—that it's impossible not to treat yourself to one. Nam Vo, makeup artist and beauty influencer, has two particular jewels in the crown of her beauty essentials, two masks designed to fulfill the basic skincare principals: cleanse and moisturize. Don't miss these application tips from the queen of the #dewydumpling glow.
TWO MASKS TO COMBINE FOR A FLAWLESS COMPLEXION
STABILIZING CLEANSING MASK A purifying and deep cleansing mask
It eliminates impurities and makeup residue.Prevents clogged pores, eliminates excessive sebumand prevents the proliferation of bacteria.
ESSENTIAL SHOCK INTENSE MASK Revitalizing mask with pineapple and green tea
It boosts skin hydration, it restores skin supplenessand plumpness, and it infuses incredible revitalization.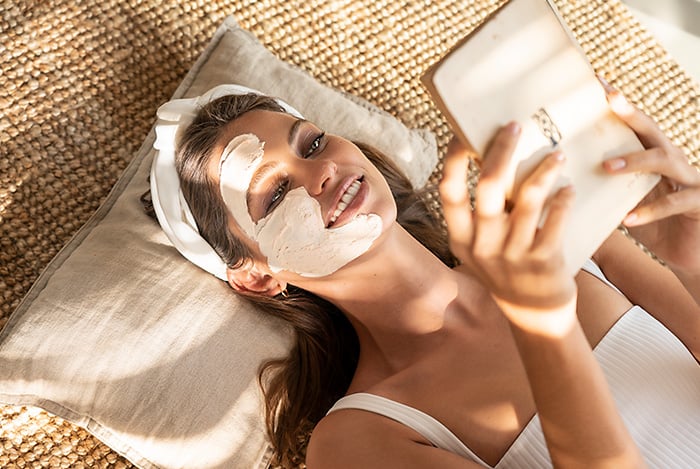 Do you want to learn how to get the most out of your Natura Bissé products? Don't miss our article on what you never have been told about skincare masks.