At Natura Bissé, we have created a comprehensive skincare masterplan for your neck and décolleté: Inhibit V-Neck. To address all your concerns related to this delicate area, this flexible program includes three at-home products along with a menu of bespoke treatments, Inhibit V-Neck À la Carte. Discover all the details of these targeted professional protocols and choose the one that is best for you.
5 RITUALS FOR A MADE-TO-MEASURE APPROACH
As we know, every skin is unique and each person has their own distinct needs. There is no singular, correct way to look after the neck and décolleté. On the contrary, this vulnerable skin shows multiple signs of aging that should be addressed with different maneuvers and ingredients. Whatever your concern, we have the made-to-measure solution your skin needs, designed with our professional expertise.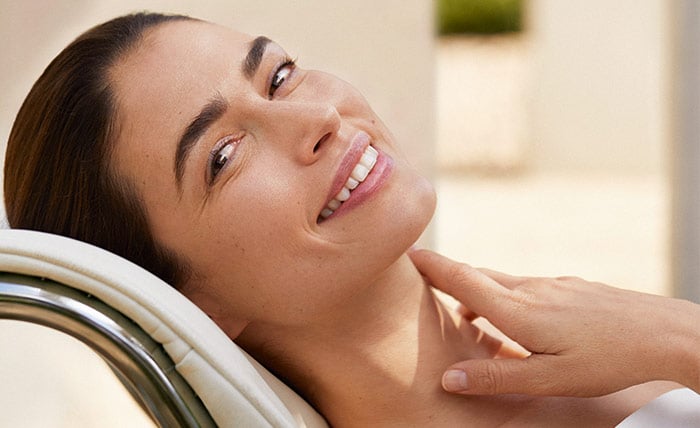 INHIBIT FACE & NECK-LIFT
Focus on: Definition & Lifting (90 minutes)
Are you already a devotee of our coveted Inhibit Collection, the best complement or alternative to medi-aesthetic procedures? Then this intensive, all-encompassing ritual is for you: the ultimate combination to lift the face, neck and décolleté.
INHIBIT NECK-LIFT
Focus on: Definition & Lifting (60 minutes) This treatment has been created to intensely treat and transform the neck and décolleté. For firmer, smoother, tighter skin with well-defined angles, look no further than this beauty room marvel.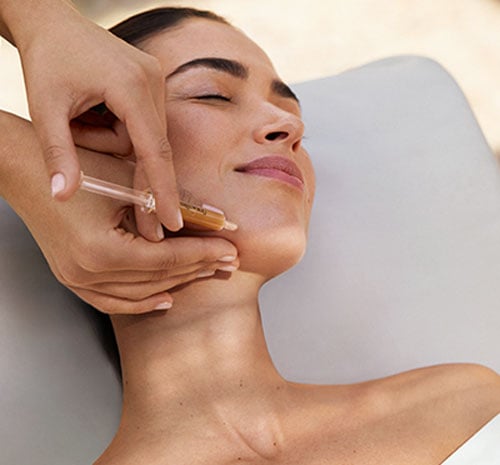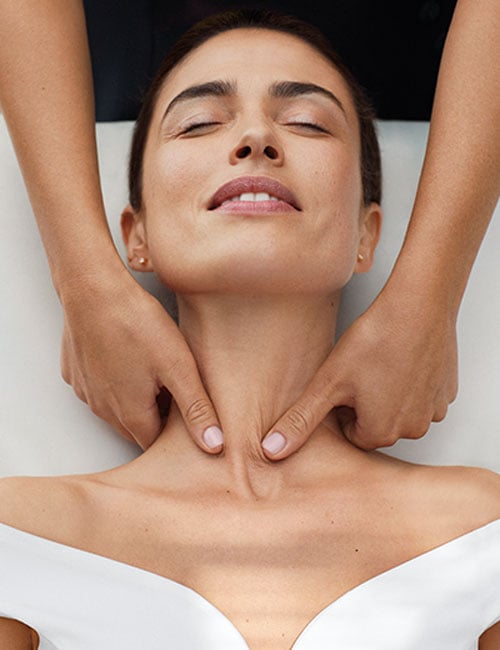 JAW LINE PRECISION
Focus on: Contour (30 minutes)
If you want to sculpt your double chin, this is sure to be your next beauty ally: our focused ritual to redefine the jaw line and reinstate a youthful profile in no time.
NECK INTENSIVE
Focus on: Lifting (30 minutes)
Reshape your neck with a concentrated lifting and firming treatment that treats sagginess, Venus rings and wrinkles. The perfect introduction to neck rituals.
DÉCOLLETÉ RADIANCE
Focus on: Luminosity (30 minutes)
Indulge in radiance to restore luminosity in this area. An ultra-effective treatment that fights dark spots and helps reveal incredibly supple and glowing skin.
Dedicate this area the care it deserves and book your appointment now at your favorite beauty center. What does your neck need today?