The unique characteristics of the skin on the neck and décolleté mean that this delicate area is one of the first to show signs of aging in a very specific way. To address them, we first need to know what this part of our body needs. For instance, do you know why this area ages prematurely? Find out so you can dedicate it the attention it deserves.
THE ANATOMY OF THE NECK
Owing to its crucial position, the neck — and more specifically its 26 muscles — performs many functions in our day-to-day lives, from breathing and chewing, to stabilizing the head. This constant movement of our muscles affects the skin, as with time and repetition wrinkles and sagginess can develop.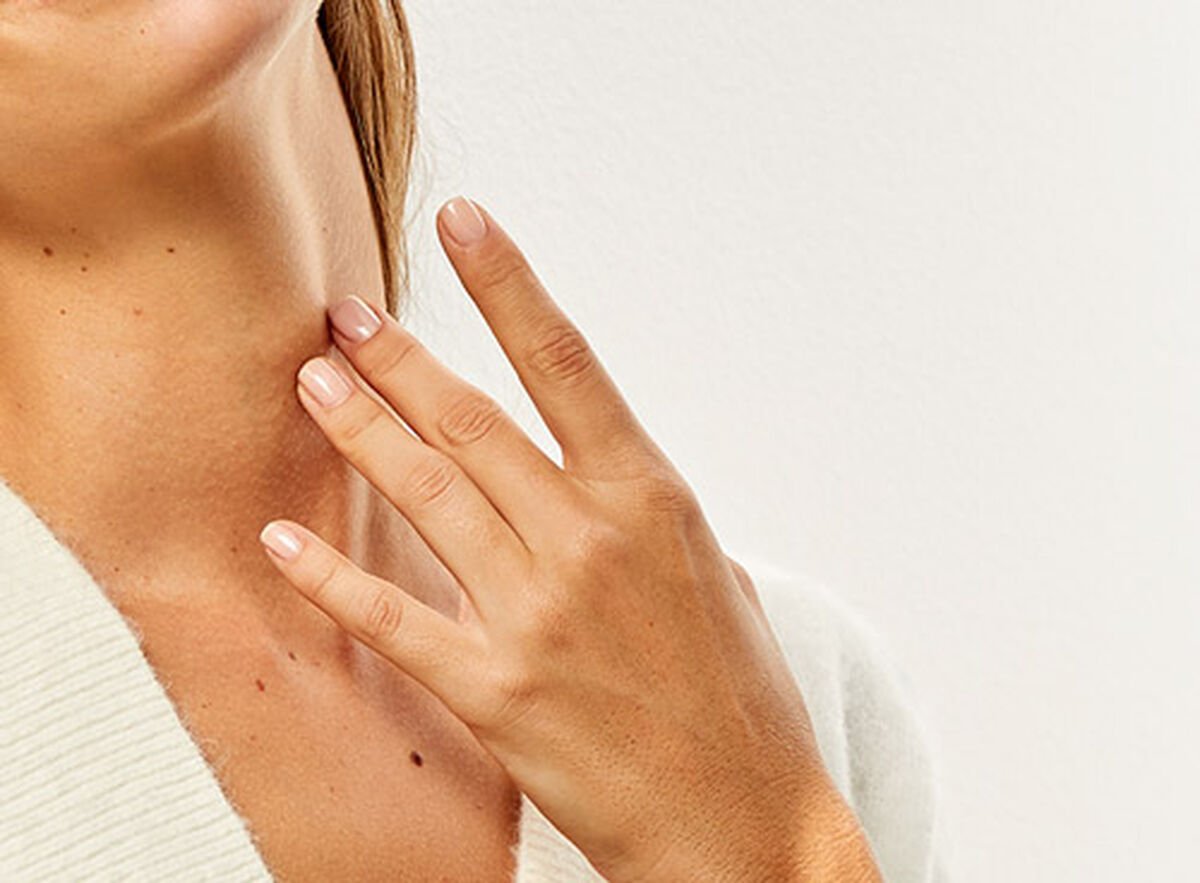 DISTINCTIVE FEATURES OF THE SKIN
On one hand, the skin in this area is much thinner and finer than the skin on the face, making it more fragile and less resistant to external aggressions. In addition, the skin loses thickness with age. On the other hand, this area has less sebaceous glands which are essential to maintaining the skin's natural hydration. Last but not least, on the neck and décolleté we have less collagen and elastin fibers, which are responsible for keeping the skin firm and flexible.
WHY DO THE NECK AND DÉCOLLETÉ AGE PREMATURELY?
In addition to this skin's unique attributes, over time it experiences a loss in bone volume. This affects the cheekbones, chin and jawline. This has an impact on the neck's appearance as the bone contracts and the musculature relaxes, aggravating the effects of gravity and increasing sagginess in this area. Another relevant factor is that the neck and décolleté is one of the areas most exposed to external aggressions, above all, solar radiation which accelerates signs of aging.
Did you know that your daily habits also affects to your neck and décolleté? Learn our beauty expert tips to prevent skin aging in this delicate area.
OUR BEST PRODUCTS FOR NECK & DÉCOLLETÉ