We've curated a selection of the best hotels with a Natura Bissé spa for you, from Miami to Shanghai, calling in at the Riviera Maya, Amsterdam and Madrid. These dream destinations provide unforgettable stays, and allow you to care for your skin and well-being while you're away. Start creating your new destination wish list, or masquerade as a tourist in your own city.
CHINA Mandarin Oriental, Beijing Now more than ever, traveling is such a luxury. Which is why we look for peerless travel experiences, like a stay at a Mandarin Oriental hotel. This 5-star establishment combines modernity with tradition in every service.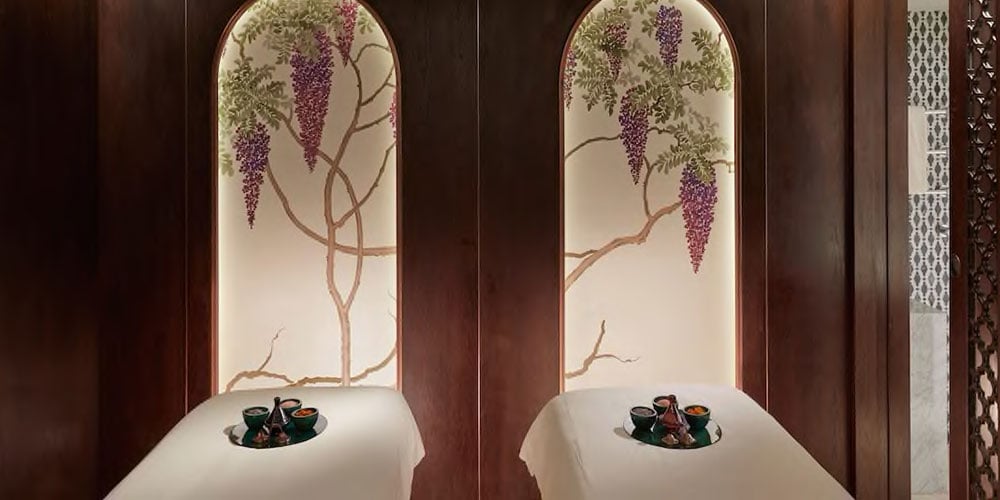 The Ritz Carlton, Nanjing Ritz Carlton hotels are another synonym of luxury and exclusivity. Only they could have designed such an oasis of tranquility in the centre of this busy city. The 40th floor spa is a sanctuary of well-being, where rituals include traditional elements.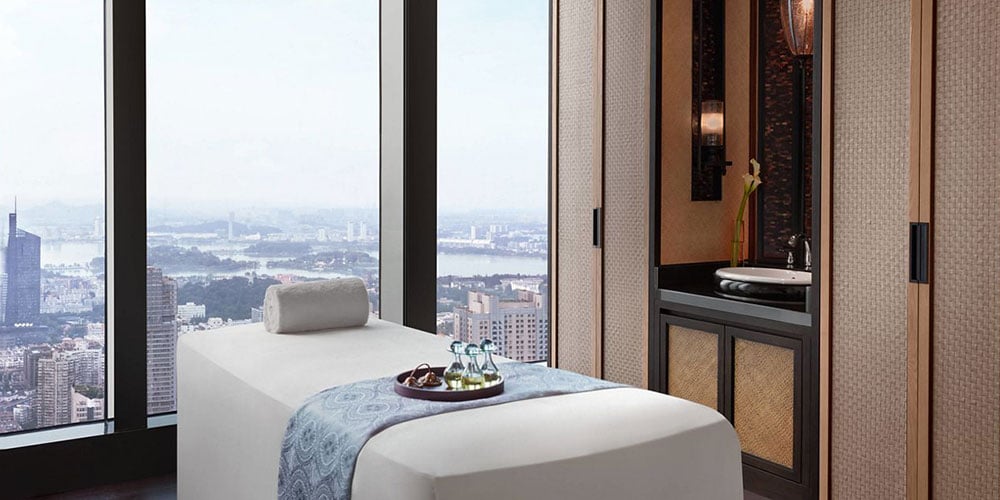 The Sukhothai, Shanghai Set in China's biggest city, this hotel is an architectural masterpiece. Its spa is the perfect spot for an afternoon's relaxation or a wellness getaway.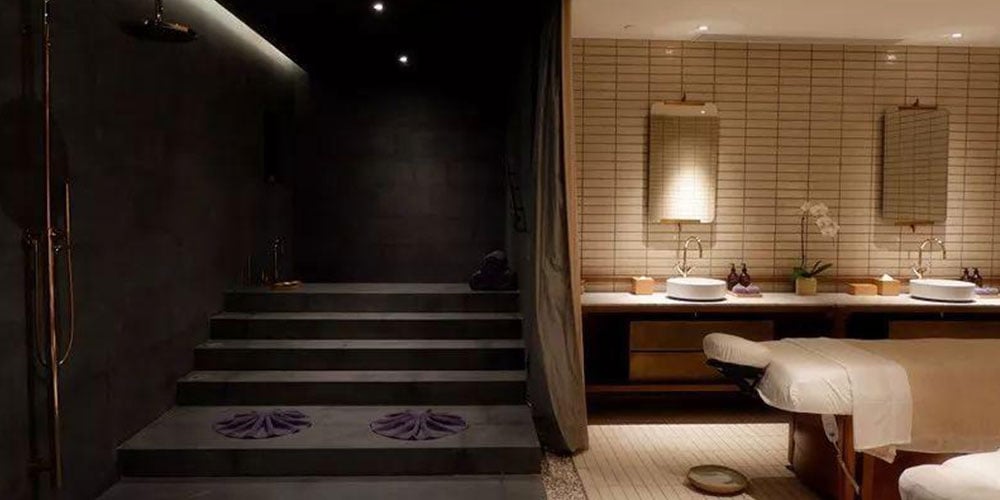 SOUTH KOREA JW Marriott Hotel Seoul This 5-star hotel is located in the iconic Gangnam district, which is home to the city's best food, culture and shopping facilities, and perfect for a lovely break. Enjoy this city, the comfortable facilities at this luxurious establishment, and its unforgettable spa.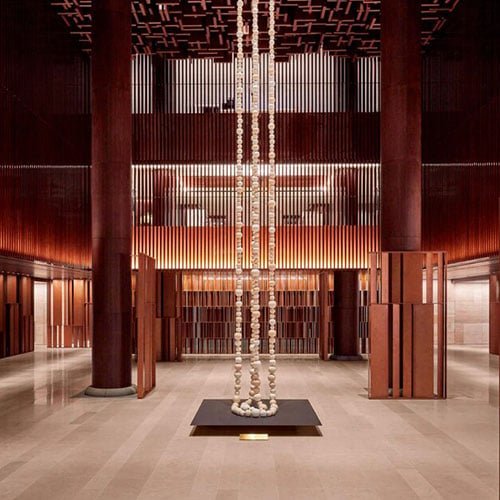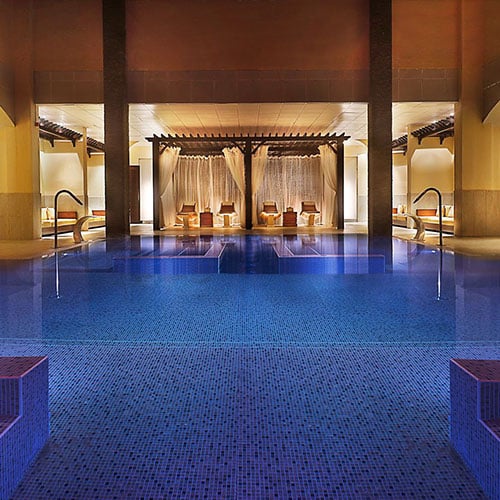 UNITED ARAB EMIRATES The Ritz Carlton Ras al Khaimah, Al Wadi Desert Surrounded by desert, this 5-star oasis is home to a refreshing Natura Bissé spa. Built with Bedouin style villas, this hotel offers services and experiences to allow every member of the family to discover this place, its nature, culture and people.
UNITED STATES Boca Raton Resort & Club, A Waldorf Astoria Resort, Miami This exclusive seafront resort in southern Florida is home to a spa that was recently named world number one by Conde Nast Traveler readers. It offers guests unique accommodation and numerous activities including: golf, tennis, surfing and catamaran excursions. Salamander Resort & Spa, Washington DC This Forbes Travel Guide 5-star resort is located just an hour from Washington. It's famous for its equestrian heritage and surrounded by the Blue Ridge Mountains, home to extensive ranches and vineyards. Santa Lucia Sugar Beach, a Viceroy Resort Surrounded by white sandy beaches, exuberant tropical forests and hypnotizing blue waters, this Caribbean resort is pure paradise. Enjoy its facilities and pamper yourself in its Rainforest Spa. It's an ideal place to relax and rejuvenate.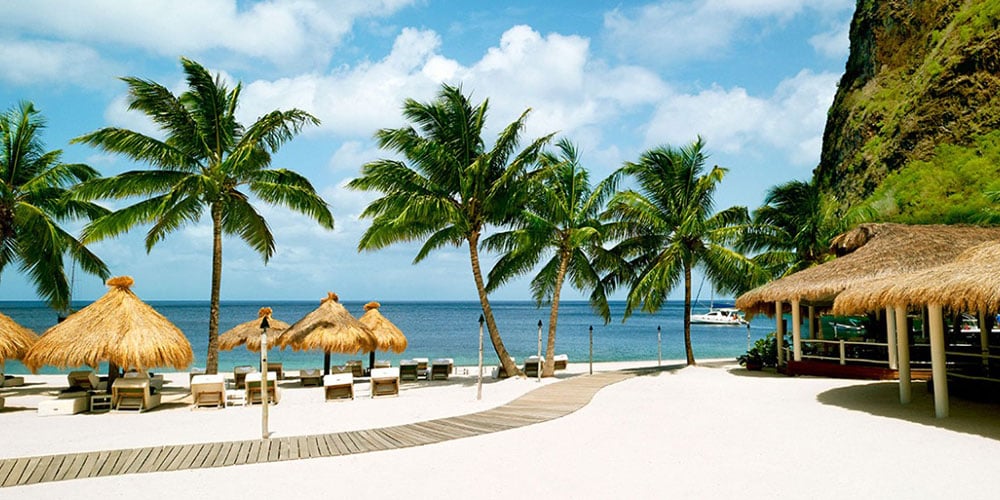 SPAIN Abadia Retuerta Le Domaine, Valladolid Spectacular sunsets, the fragrance of vineyards, delicious food and wine, and a Spa called the Sanctuary... find all this and more at the Abadia Retuerta le Domaine. This awe-inspiring destination has an incredible history and is an unmissable place to stay.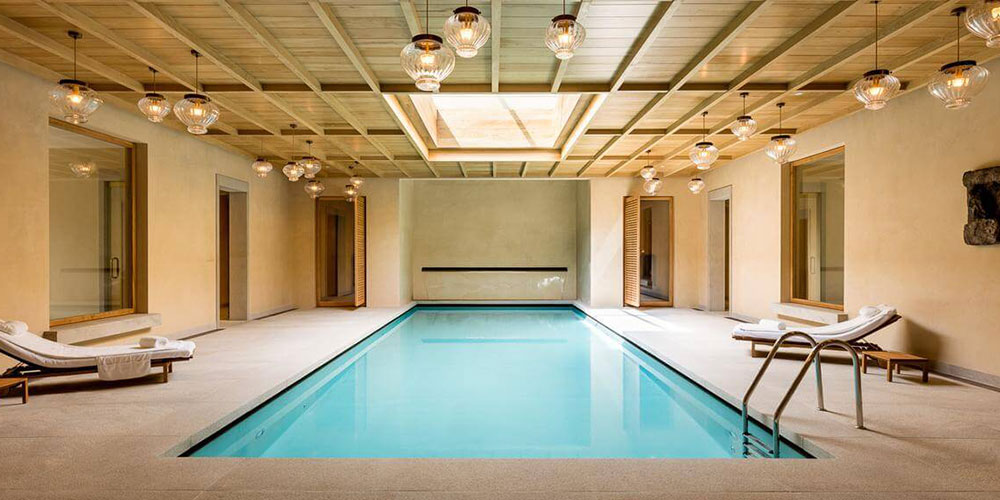 Hotel Arts, Barcelona Located right on the shore of the Mediterranean, this 5-star urban resort is the only place in Barcelona where you can enjoy a 2-star Michelin restaurant and a spa with sea views from the top floor. It's an oasis of tranquility and well-being, suspended between the heavens and the sea.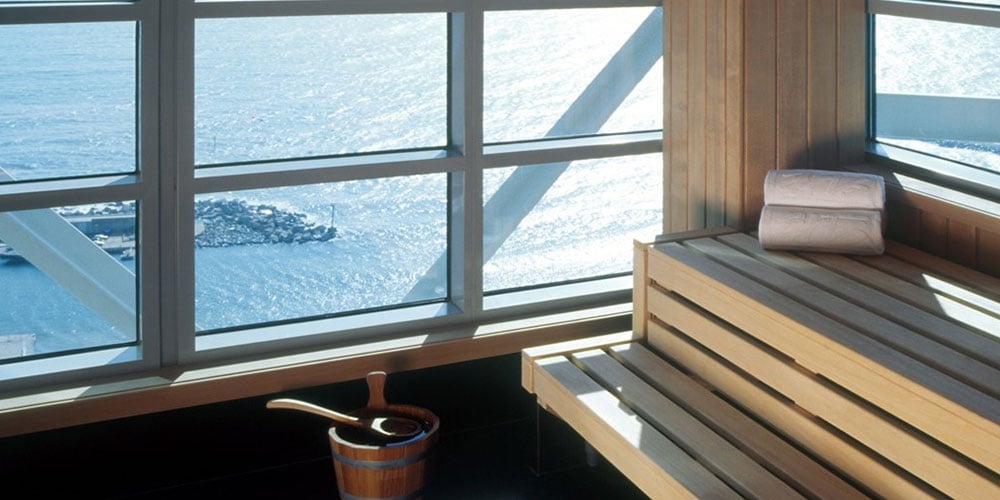 URSO Hotel & Spa, Madrid This historic building is located right in the centre of the Spanish capital. It combines noble character with the services and comfort of a modern luxury hotel. It's a place to enjoy afternoon piano recitals, authentic flavors and relaxing moments of well-being in the spa.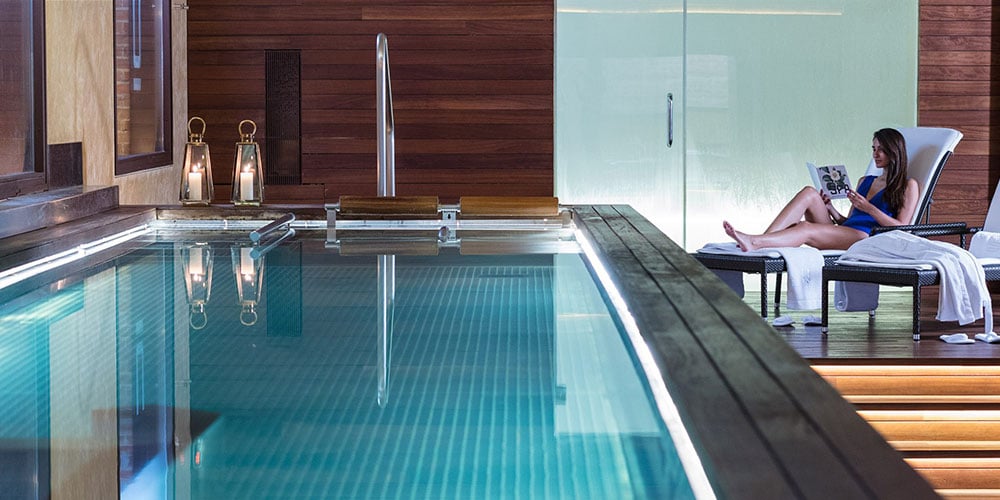 EUROPE The Conservatorium Hotel, Amsterdam Named Holland's best luxury hotel by prestigious titles including Condé Nast, this establishment is located in the heart of Amsterdam. The hotel spa has also been voted the country's top luxury spa. Palazzo Doglio in Cagliari, Sardina Located in the capital of one of Italy's most beautiful islands, this exclusive hotel is the perfect place to discover Cagliari and Sardinia: their azure waters, their history and their food. Don't miss out on the spa, which offers holistic, mindfulness-inspired experiences.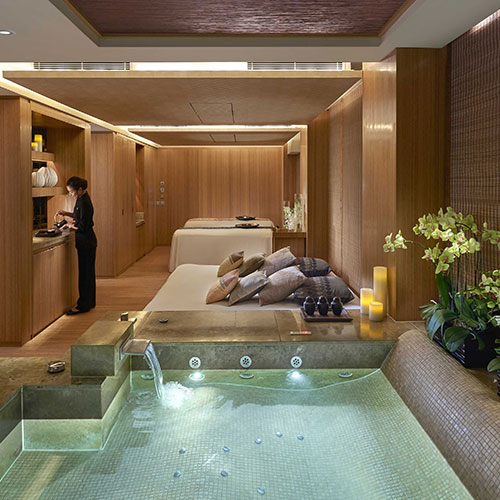 HONG KONG Mandarin Oriental Landmark, Hong Kong Located in the heart of the bustling city of Hong Kong, this exclusive hotel boasts a spa that's been awarded 5 stars by the Forbes Travel Guide. It's a wonderful sanctuary that provides personalized relaxation and well-being treatments, exclusive to Mandarin Oriental.
MACAO Four Seasons Macao Cotai Strip Surrounded by the glamour of Macao's Cotai Strip, this exclusive hotel boasts a Michelin starred restaurant and is a well-being paradise. Forget about your daily stress and unwind in the spa, which provides rituals to enrich mind and body.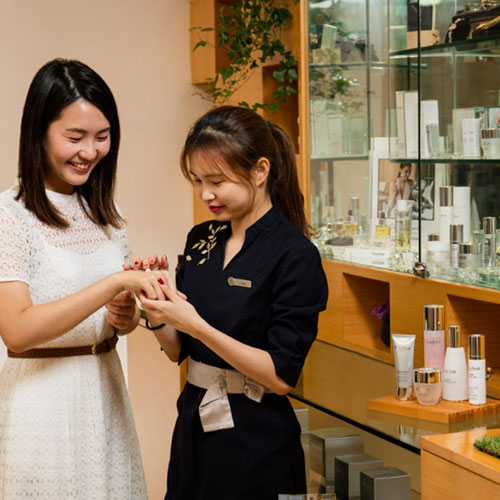 MEXICO Fairmont Mayakoba, Riviera Maya You'll find this resort nestling in the tropical jungle, surrounded by natural lagoons and a white sandy beach. We recommend trying out yoga classes on the beach and activities like diving and coral reef reforestation. And don't forget to visit the spa.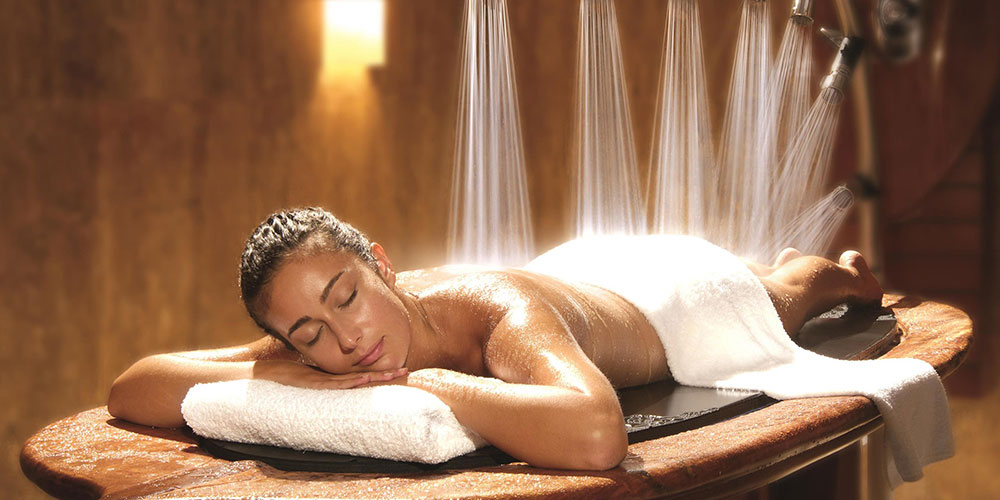 The St Regis Punta Mita Resort, Punta de Mita With views of the Pacific, this luxury resort provides options to suit every taste: Peace and tranquility at the Remède Spa. Sports on their golf and tennis courts. The best of the ocean, including activities like diving, whale spotting and trips to see exotic fauna.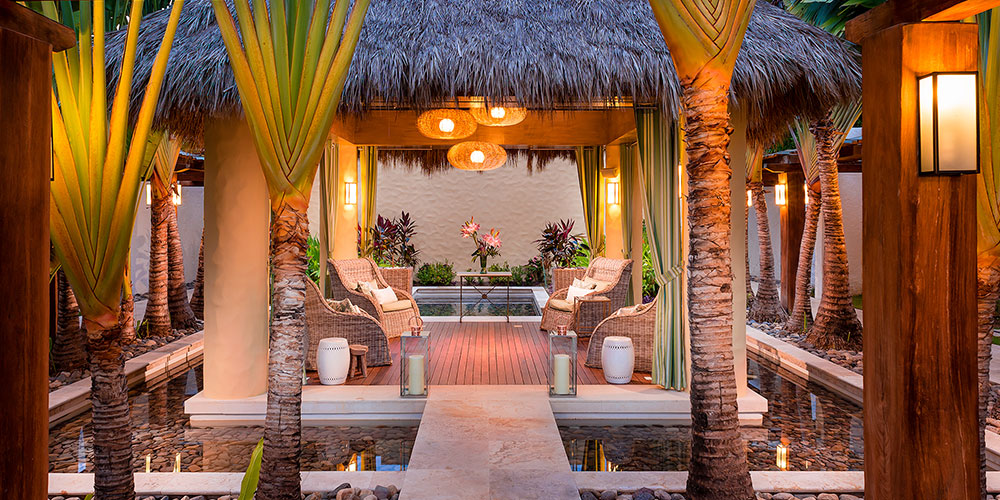 Waldorf Astoria Los Cabos Pedregal, Cabo San Lucas Planning a trip to Los Cabos? The Waldorf Astoria is the area's ultimate luxury resort. This intimate hotel offers rooms with a private pool and ocean views, as well as an exclusive beach for hotel guests. The fitness and wellness center is state-of-the-art.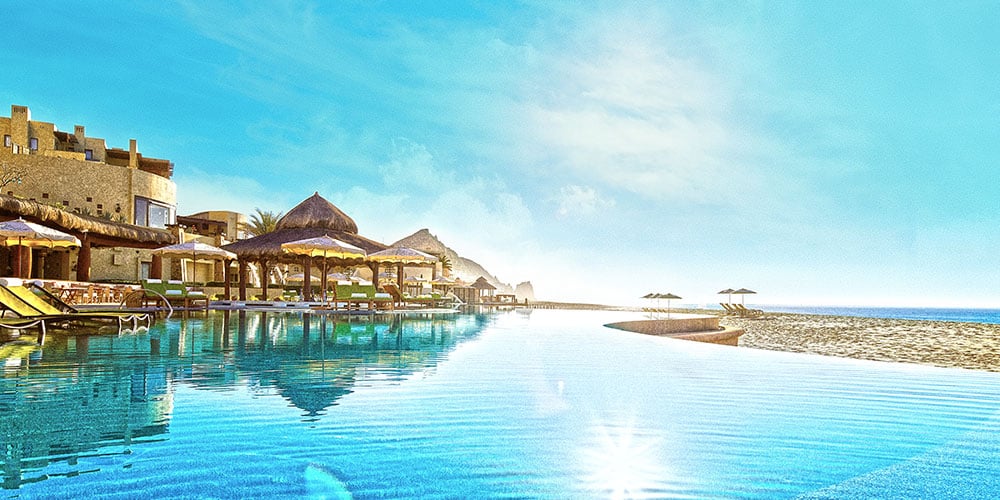 UNITED KINGDOM AND IRELAND Ashford Castle, Ireland Ever dreamed of waking up in a luxurious castle? With over 800 years' history, this hotel used to be the Guinness family home and is now one of Ireland's treasured destinations. The building is spectacular, and the setting simply unforgettable.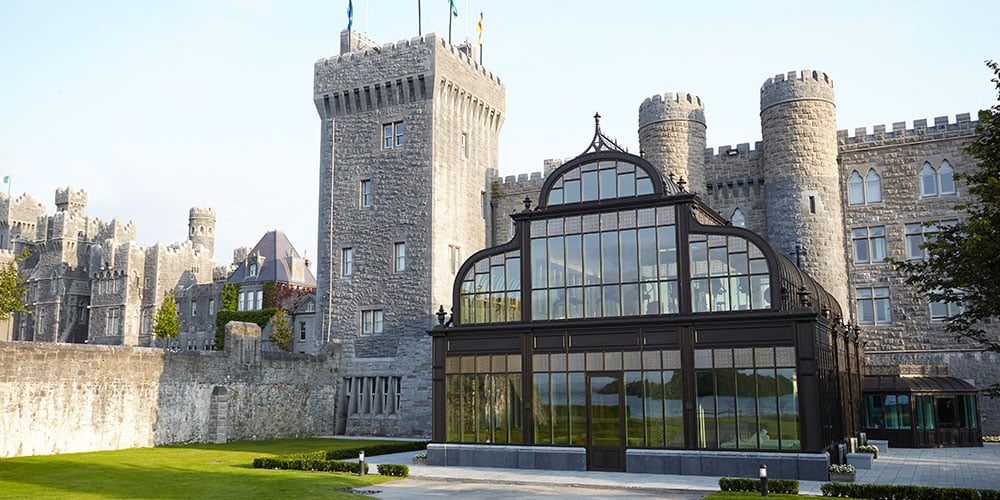 Chewton Glen Hotel & Spa, England Known for its luxurious tree houses, this hotel is located just 2 hours from London and is home to the famous cooking school led by James Martin. It's set deep in nature, for young and old to enjoy. And you just can't leave without taking a break in the spa.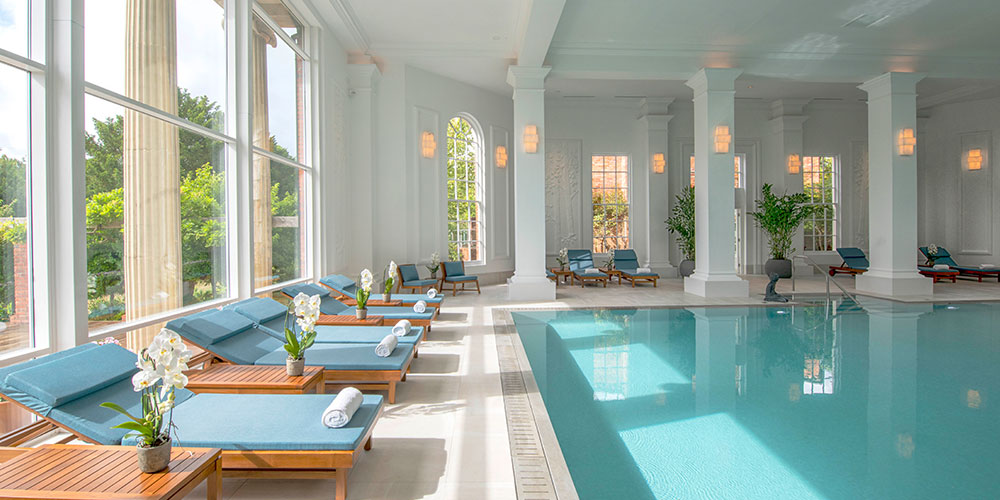 Grantley Hall, England Located in the idyllic North Yorkshire countryside, Grantley Hall is a luxury country house and well-being refuge. This 17th century mansion has been restored to its former elegance. It's a jewel of a place with a Michelin star chef.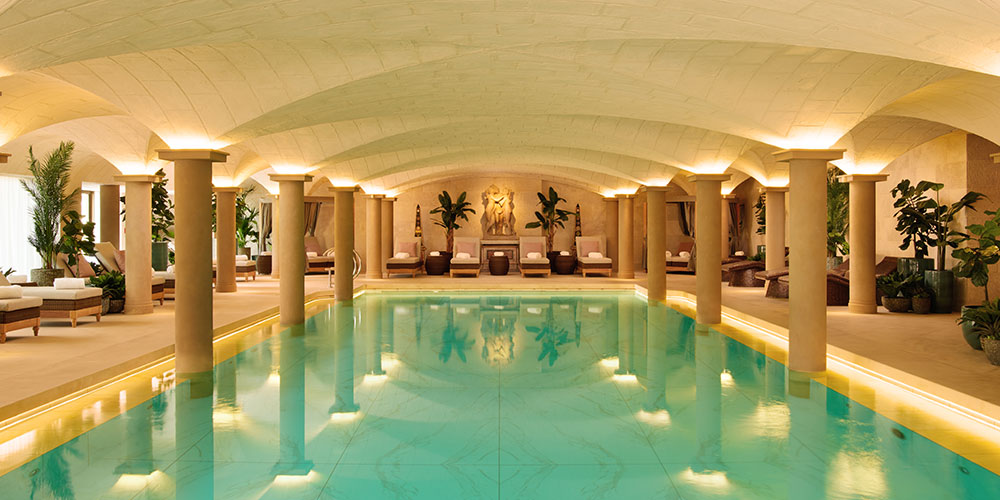 Remember, this is merely a sample of some of the top destinations awaiting you. If you haven't found an option nearby or are looking for somewhere else, our locator will help you find the best place to switch off.
TRAVEL ESSENTIALS You simply must pack:
YOU MAY BE INTERESTED IN: Prepare yourself for summer:a beautiful body and radiant skin