Found in many beauty products from serums to sheet masks, hyaluronic acid is a star ingredient for skincare. But what exactly is it? Do you know what it can do for your skin?
We asked our experts about the wonders of hyaluronic acid. Keep reading to discover how you can achieve a dewy, healthy appearance with this trending ingredient!
WHAT IS HYALURONIC ACID?
Hyaluronic acid (HA) is a naturally occurring sugar molecule found in your skin and the connective tissue in your body—making it a magnet for moisture. This ingredient has a stunning capacity to attract and hold 1,000 times its weight in water. Thanks to this superpower, it replenishes skin with hydration to reveal a supple and plump look and feel.
BENEFITS OF HYALURONIC ACID
Why do beauty insiders love hyaluronic acid so much? As you know, when skin is dehydrated, it's more prone to show premature signs of aging. This effective ingredient boosts the skin's moisture levels, which helps support the skin barrier function. At the same time, hyaluronic acid makes skin look plumper, fuller, and dewier, thus helping reduce the appearance of lines and wrinkles.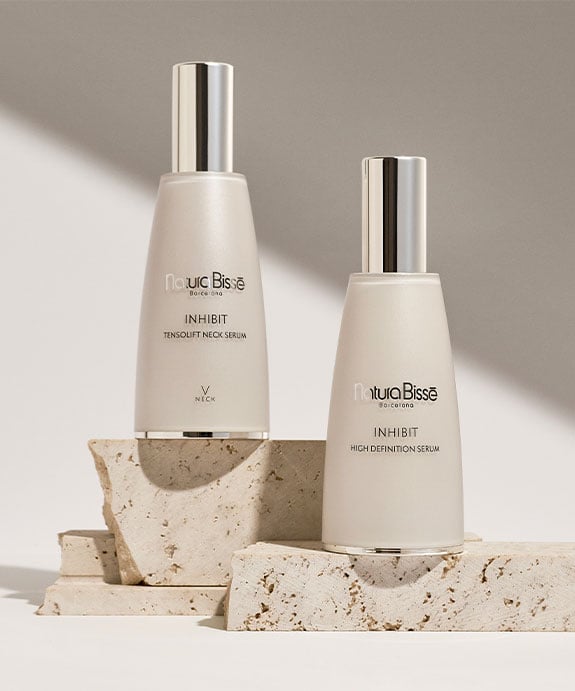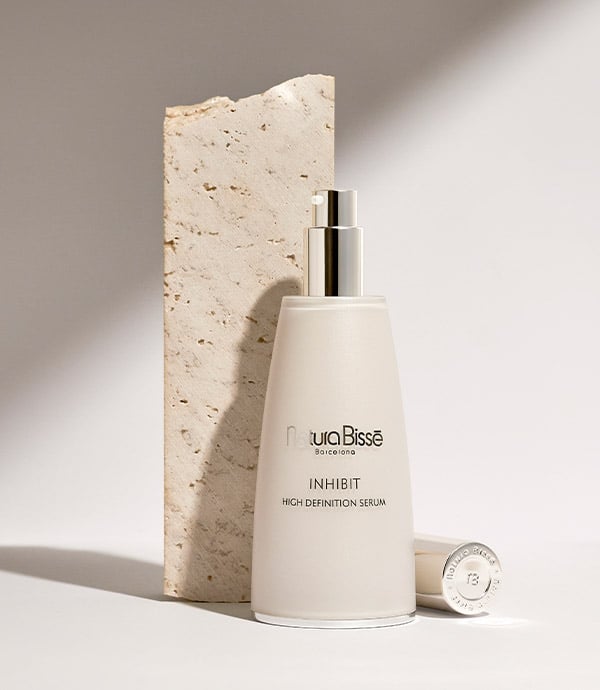 WHO SHOULD USE HYALURONIC ACID?
Although hyaluronic acid includes "acid" in its name, it is a different breed of acid. This ingredient is gentle and absolutely non-irritating, making it suitable and safe for all skin types. Meaning, good news for sensitive skin! But who will benefit the most from hyaluronic acid? Due to its impressive water-binding ability, hyaluronic acid is especially recommended for mature skin. Over time and with age, we lose this component–making our skin more dehydrated.
THE BEST PRODUCTS WITH HYALURONIC ACID
Reap every hyaluronic acid skin benefit with these Natura Bissé formulas, especially a highly concentrated hyaluronic acid serum such as Inhibit High Definition Serum.
INHIBIT HIGH DEFINITION SERUM
Line minimizing serum
HIGH DENSITY LIFT
Contour volume cream
INHIBIT TENSOLIFT NECK CREAM
Micro-lifting for neck and décolleté
INHIBIT TENSOLIFT NECK SERUM
Lifting for neck and décolleté
INHIBIT TENSOLIFT NECK MASK
Lifting solution for neck and décolleté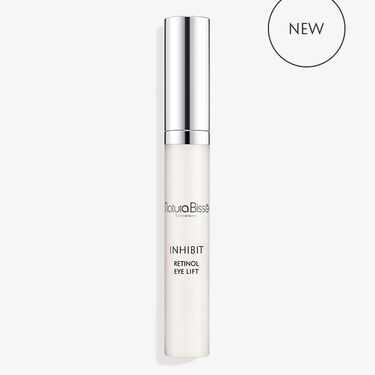 INHIBIT RETINOL EYE LIFT
Fine lines minimizing eye contour fluid