With the hectic lives we lead, any novelty that helps us to save time is received with enthusiasm. But when it comes to taking care of our facial skin every day, it's not always easy to determine whether all-in-one products will genuinely do everything we want them to do and do it well. To find out what we should be looking for in a good multi-purpose beauty product, don't forget the key questions to ask so you can be sure of making the right choice.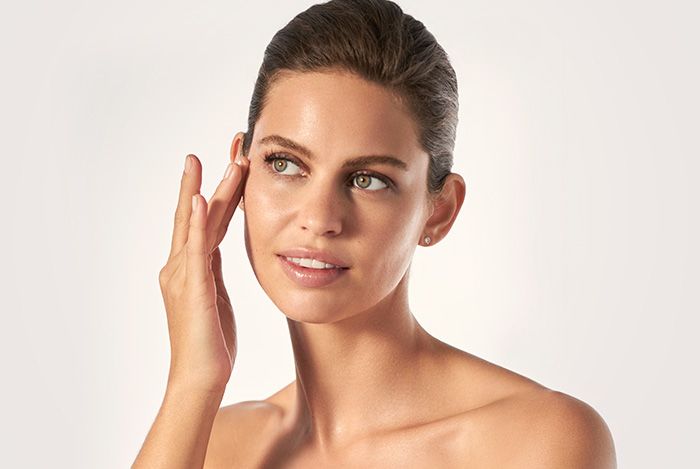 1. DOES IT PROTECT MY SKIN?
We've already internalized the fact that protection against the sun is the best anti-aging tool since it's been proven that UVA/UVB radiation is the main cause of skin aging. As such, for a beauty product that theoretically does everything, having a medium or high SPF is non-negotiable. As well as preventing sunburn, it will help prevent the appearance of dark spots, minimize the look of wrinkles and reduce saggy-looking skin.
In the case of the eye contour, because there are products that are specifically designed for this very delicate area, they don't usually include solar filters. But that doesn't mean they can't care for your skin in another way. The secret is to look for antioxidants on the list of ingredients, as these are fundamental for helping diminish the negative effects that sun, pollution, blue light and/or stress have on your skin.
2. DOES IT PROVIDE ENOUGH MOISTURE?
Proper moisturization is another powerful weapon in your anti-aging arsenal: if your cutaneous barrier is in tip-top condition, this translates into skin that is much juicier, smoother, more elastic, and more resilient against external aggressions. Make sure that the multifunctional skincare or eye care includes effective moisturizing active agents such as the unbeatable hyaluronic acid.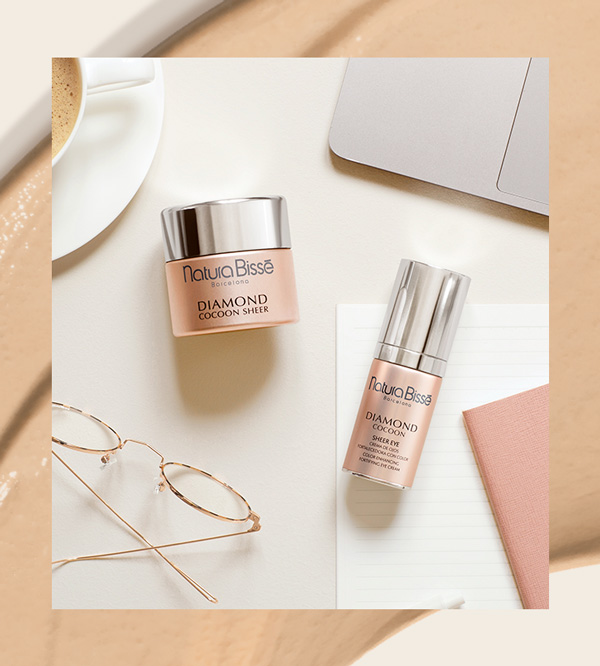 3. DOES IT INCLUDE ADDITIONAL ANTI-AGING BENEFITS?
Antioxidant benefits and moisturizing agents cover the two basics that are needed to prevent the signs of aging. But we can also add a little extra something onto our skin. There are in fact multi-use skincare products formulated with advanced ingredients that do improve the appearance of expression lines, that recharge your skin or that make it suppler. For instance, extract of Fermentus glaciarum helps reveal firmer-looking skin while peony root helps to detoxify your skin for a rejuvenated look. There's no need to sacrifice any of these benefits when looking for the best all-in-one face cream.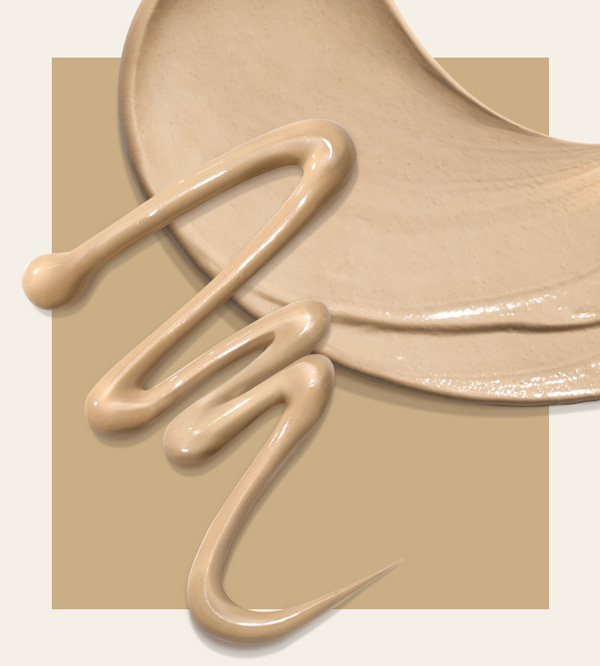 4. DOES IT EVEN OUT SKIN TONE?
Finally, another essential that we should be demanding of multipurpose skincare is for it to give a hint of color. The secret is that it must be effective at camouflaging any blemishes as well as having a shade that adapts perfectly to our skin tone. It should also provide luminosity and have a light texture. This last characteristic is extremely important because if we want to apply foundation on top, we never want the result to be overly heavy. And if what we're aiming for is a natural and flattering makeup look, a degree of transparency that reveals a glimpse of the skin underneath is highly recommendable.
MOLLY R. STERN, CELEBRITY MAKEUP ARTIST, CHOOSES HER MOST EFFECTIVE ALL-IN-ONE MOISTURISERS
Molly R. Stern is makeup artist to stars such as Reese Witherspoon, Cara Delevingne, Mandy Moore and Anne Hathaway. As a high-level makeup professional, she demands a high level of performance from the beauty products that she uses on her A-list celebrities. The skin is her blank canvas and preparing it well is key to producing exceptional end results. Today she reveals her favorite multi-action Natura Bissé products; two creams that have passed her strict test of approval and are always in her professional makeup box.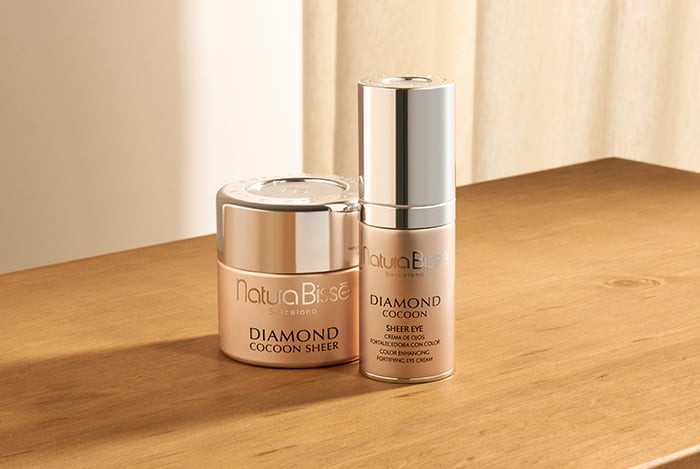 Diamond Cocoon Sheer Cream SPF 30 PA++ is the moisturizer that blends beautifully with any skin tone and that gives your cutis everything it needs, resulting in incredibly soft and radiant skin.
Diamond Cocoon Sheer Eye is the eye contour cream that moisturizes, provides anti-aging action and evens out skin tone. On top of all that it also helps to reduce the signs of fatigue such as dark shadows or puffiness.