Vacation time is over. This is the season when we usually think we look our best but it's also a period when our skin might be suffering more than it should. If you have reached September needing a little extra care, discover the two infallible steps to recover from skin problems in summer in record time. The best thing is that these tips will be a must also to protect your skin from all seasonal changes.
WHAT HAPPENS TO OUR SKIN IN SUMMER?
In the summer, we are inevitably more exposed to external aggressions, especially the sun, which is the main cause of skin aging. On top of that, it's quite possible that with all the changes to our pace of life and different schedules we haven't been as rigorous with our beauty routine, so essential to keeping the cutaneous barrier in optimal condition. So exactly how does summer affect your skin?
• Dry Dehydrated Skin that is rougher and has lost elasticity.
Abrupt changes in temperature, salt water, wind, and air conditioning sap our skin of moisture and debilitate its barrier function, causing uncomfortably dry skin in summer. Chlorine also dries out its natural oils, so skin feels tighter and more uncomfortable.
• Wrinkles are more pronounced and sagging appears.
The free radicals generated by exposure to the sun are responsible for compromising the skin's internal structure. The collagen and elastin fibers lose their integrity and this translates into premature aging.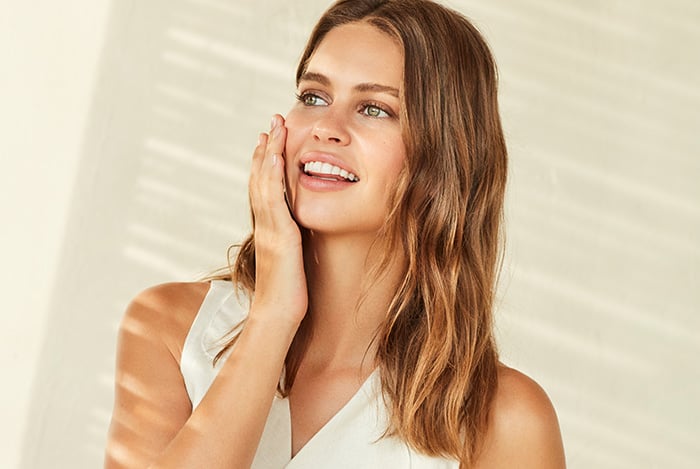 • Hyperpigmentation manifests itself.
The more sunlight that reaches our skin, the more melanin it produces. This then accumulates in the epidermis cells and oxidates, forming those unwanted dark spots.
• Summer Acne.
Sun radiation tends to make the sebaceous glands generate more sebum to compensate for the dryness.
Have you detected one or more of these effects on your skin? Don't worry, they have solution! This is what you have to bear in mind to recover healthy-looking beautiful skin:
1. EXFOLIATE TO RENOVATE
A suitable chemical peel is the best option to treat most of the problems the skin is dealing with at this time of year. By encouraging renewal of the stratum corneum, exfoliants help minimize the look of hyperpigmentation and uneven skin tone since the most visible dark spots are usually on the outermost layers of the skin. It is also incredibly effective at smoothing out the skin texture and softening the appearance of wrinkles. Likewise, a good exfoliant encourages the removal of the dead cells that can make skin look dull, so it contributes to recovering your natural glow and luminosity. And because it helps to keep pores clean, it is ideal for minimizing the appearance of imperfections as a summer acne treatment.
INFALLIBLE EXFOLIANT:100% SAFE, 100% EFFECTIVEDIAMOND GLYCO EXTREME PEEL
To achieve professional results at home in just 15 minutes, you should trust in our star peeling product. Its exclusive triple enzymatic exfoliation system with 5 AHAs helps rejuvenate the appearance of your skin spectacularly without causing flakiness. This best seller is suitable for all skin types, even the most sensitive skin, and enhances the absorption of any products applied afterwards, making it the best scrub for oily skin in summer.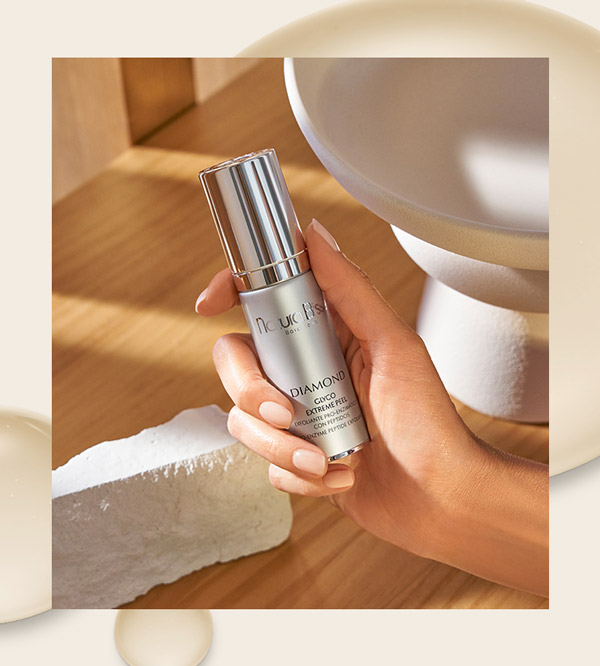 2. RESTORE YOUR SKIN'S MOISTURE AND FIRMNESS
Along with exfoliating, moisturize and nourish should become your favorite verbs. Regularly exfoliating your skin helps to preserve moisture levels, but after the summer we need a more drastic solution: an extra dose of essential nutrients and antioxidants. Proteoglycans, along with collagen and elastin amino acids, help recover a radiant appearance when the skin has been damaged by external aggressions. Antioxidants such as vitamin C helps minimize the signs of aging caused by free radicals.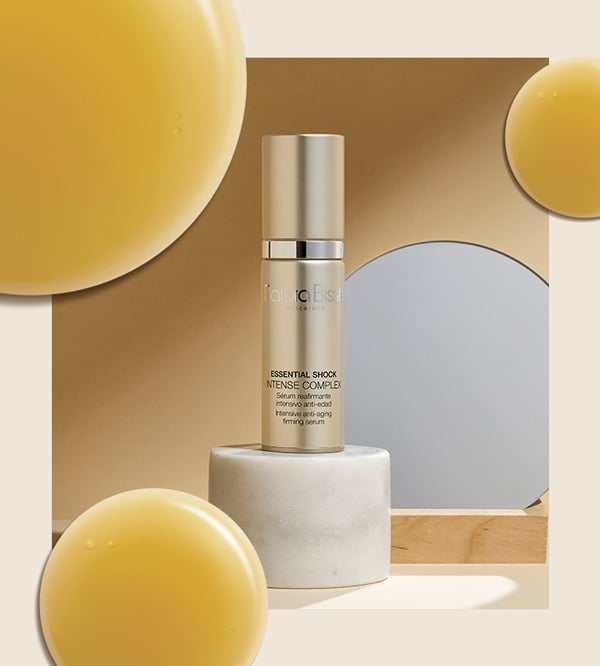 INFALLIBLE NOURISHMENT: ESSENTIAL SHOCK INTENSE COMPLEX
Our recommendation is this extremely potent serum formulated with Natura Bissé's Proteoglycan-Derma Complex, Aminoessence Cocktail and vitamin C, among other anti-aging ingredients. It helps keep the cutaneous barrier in optimal condition and reveal firmer-looking skin. In addition, this product helps minimize the effects that hormonal changes —caused by peaks of stress, menstruation, menopause, and so on— have on your skin at some point. This serum includes isoflavonoids from Iris florentina to help improve the appearance of skin affected of these hormonal fluctuations on the skin. The result? Deeply hydrated, plump and supple skin. Feel the difference from the first application!
Natura Bissé Beauty Tip
To enhance the penetration and effects of the serum, Natura Bissé recommends using a mask once or twice a week after application. Leave to act for 10 to 20 minutes (according to the directions for use) and its occlusive effect will help the ingredients to absorb more fully. A great post-summer option is the comforting Essential Shock Intense Mask. Once removed, apply your regular cream to improve moisture levels even further.