Did you know that, just like you do, your skin needs energy? It is the force that drives us and activates us so we can function at our best. In this article we'll explain why cutaneous energy is essential to preserving a youthful appearance and we'll give you the clues to find out whether your skin needs recharging. Not to be missed!
A QUICK QUIZ: DO YOU NEED AN EXTRA BOOST OF ENERGY?
1. Do you sleep fewer than 8 hours a day? 2. Do you or have you sunbathed more than you should? 3. Do you spend long hours in front of the screen? 4. Would you say you have a high level of stress in your life? 5. Do you live in an urban environment with pollution?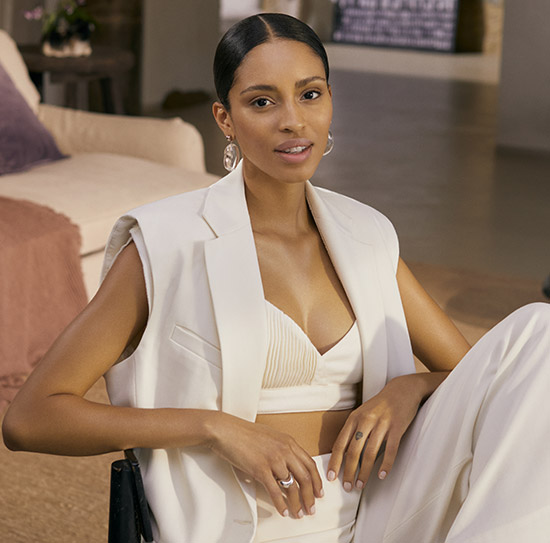 If you responded "yes" to most of these questions, then we can confidently state that your skin needs energy! It's been proven that all these factors, along with others such as the passing of the years, medication, tobacco or alcohol, take strength and vitality from the cutaneous cells.
But, do you know how much can the energy in our cells actually decrease? (keep reading!) One study* shows that the energy source for our cells drops by 8% every 10 years; in other words, almost 1% per year.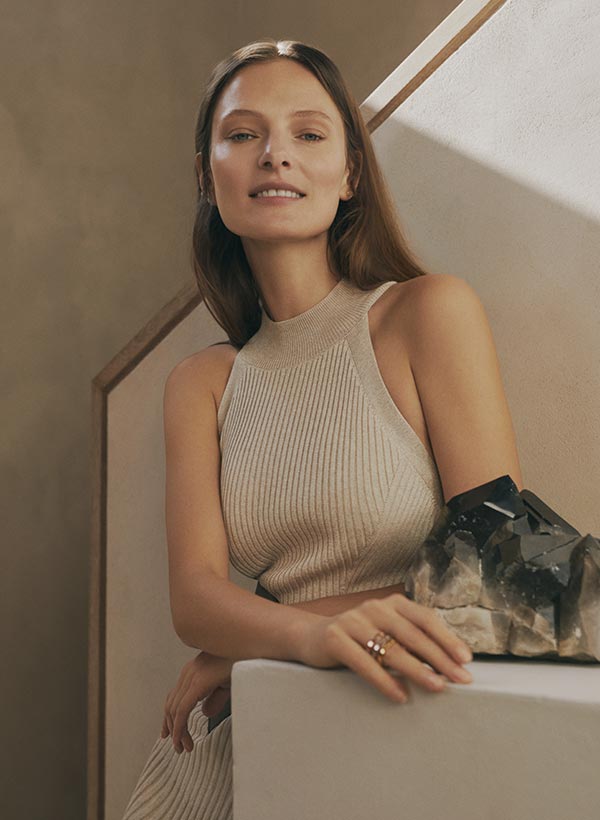 What happens if your skin is lacking in energy?
Don't you find that when you're low on energy, you can't quite manage to do everything you would like to? Well, exactly the same thing happens with your skin cells: they can't perform their essential functions properly, for example repair or reproduction. And what are the visible consequences? Accelerated aging and the appearance of the signs of aging, such as deeper lines and wrinkles, dark spots or more obvious sagging, and a duller, more opaque skin tone that's short on luminosity.
A spot of science to keep a youthful-looking appearance
Do you know what the main source of energy is for our cells? Remember this acronym: ATP. This stands for adenosine triphosphate, a substance that is produced in the mitochondria and is responsible for driving cellular activities such as the synthesis of collagen fibers. Activating your skin with ATP is like charging your cellphone: it gets your skin ready for everything it has to deal with on a daily basis.
The collection you need to recharge your skin
Natura Bissé, always in the avant-garde, was a pioneer in understanding that the skin's energy is key to combating the signs of aging. This led to the development of Diamond Extreme, our most iconic line of beauty products. Its formulas include ingredients such as Artemia salina, a unique source of super ATP, to offer you unbeatable anti-aging results.
DIAMOND EXTREME SERUM
Energizing rejuvenating concentrate
Beauty expertsall over the world vouch for it:
Diamond Life Infusion:
"The luminosity it gives your skin has no comparison"
Beauty Director at Vanity Fair USA (SunHee Grinnell)
Diamond Extreme Eye:
"It's my gem for the skin"
Editor-in-Chief, Woman Spain (Myriam Serrano)
Diamond Extreme:
"The WOW effect is guaranteed when you use it"
Beauty Editor ELLE (Lena Batitskaya)
Diamond Glyco Extreme Peel:
"100% effective. My secret to radiant skin"
Editor-in-Chief ELLE Mexico (Claudia Cándano)
If you still haven't tried the products in this collection, then don't wait a minute longer to discover our global anti-aging solution that reveals a complexion that looks radically rejuvenated.