If you already know cleansing and toning is vital to keeping skin healthy and radiant, you're probably considering learning the art of double cleansing. But do you know exactly what it involves, how and when to carry it out and why it's good for your skin? Read on to discover everything you need to know about this ritual, which was born in South Korea and has conquered the world.
WHAT EXACTLY IS DOUBLE CLEANSING? Like the name suggests, double cleansing is a ritual that cleanses skin in two steps. But this doesn't mean using the same skincare product twice, and not just any product will do. Genuine double cleansing uses an oil-based cleanser followed by a micellar water or water-based cleanser. This technique achieves deep cleansing that respects your skin.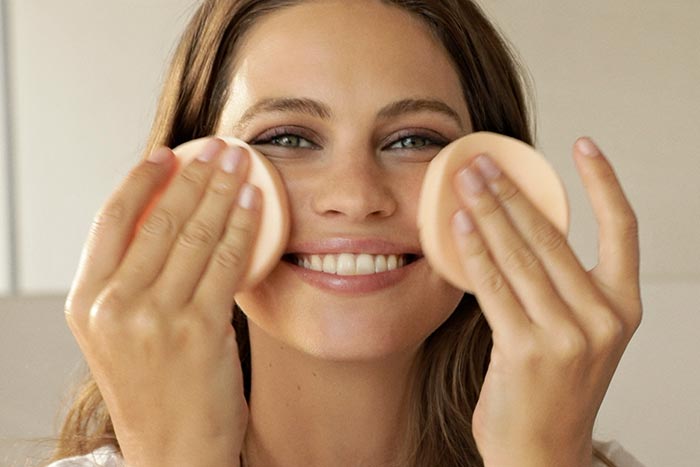 WHAT ARE THE BENEFITS OF DOUBLE CLEANSING? Double cleansing is a great technique. It not only deep cleanses skin and removes make-up and any other products like sunscreen, it also gets rid of dead skin cells and helps deblock pores. And it prepares your skin for the skincare treatments you apply next, which helps make skincare more effective.
WHAT'S THE FIRST CLEANSING STEP? First you need an oil-based cleanser to gently remove make-up and any fatty residue accumulated during the day, such as excess sebum or UVB/UVA filters. Oil-based cleansers are better at penetrating pores and removing dirt, and also help promote constant skin renewal. Oil-based cleansers also provide the ideal texture for giving yourself a face, neck and décolleté massage, as they help hands move more easily over your skin, just like a pro. Finish by rinsing with warm water, then proceed to the next step.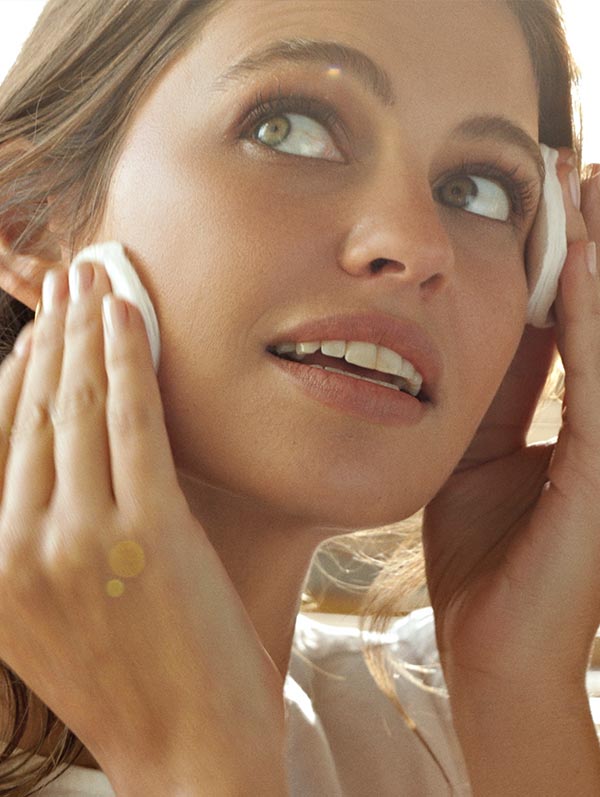 SO WHAT'S THE SECOND CLEANSING STEP? Next you need a water-based cleanser, such as micellar water, gel or a gentle mousse. This step removes all non-oily impurities like pollution and regulates any excess sebum. If you like using electronic devices like a soft or quilly skin cleansing brush, now is the time. Finally, rinse with warm water and don't forget to apply your usual toner! It will provide hydration, help maintain your skin balance, tighten pores and leave skin ready for the rest of your beauty ritual.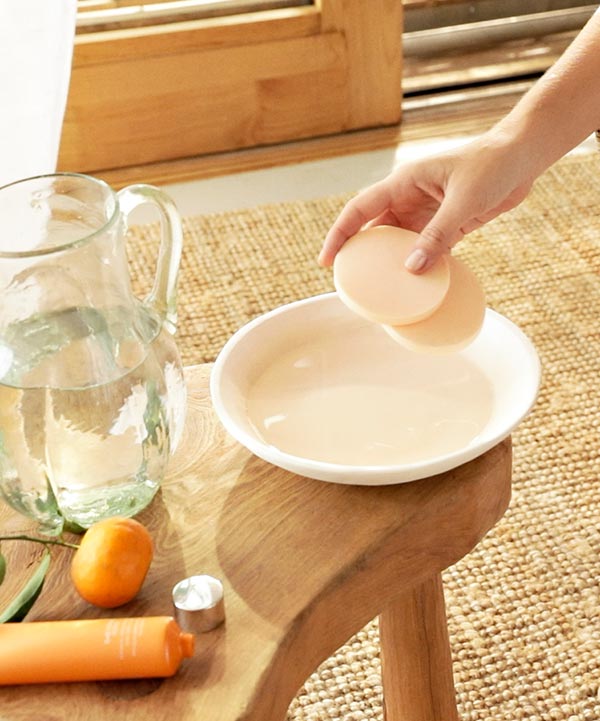 WHEN'S THE BEST TIME TO DOUBLE CLEANSE? While it's vital to cleanse skin twice a day, double cleansing is only recommended at night, as that's when your skin will have accumulated the most impurities and dirt. It's also when you have most time available for yourself, and leaves skin ready to regenerate while you sleep. Whatever your skin type, you can include double cleansing daily to your beauty ritual. But remember to choose the right skincare products according to your skin needs.
Looking for more? Visit our Instagram account to discover more about our products and spa treatments, and to make sure you receive all our latest news. You'll learn plenty of beauty tricks and receive advice in our Spa at Home highlight stories.