It is likely that all of us, medical and non-medical professionals alike, have experienced changes in our skin as we have adopted new sanitation habits into our daily routine.
Follow our step by step skincare guide to mitigate the negative side effects caused by wearing protective equipment. Whether you are working in the medical field or not, we encourage you learn more about these recommendations designed to best care for your skin.
HOW IS YOUR SKIN SUFFERING?
Masks and other protective clothing are made of materials that do not always allow for proper skin oxygenation. Pressure, friction and extended time within closed environments can result in suffocated and reactive skin. Symptoms include dermatitis, acne breakouts, irritation or flaking. Fortunately, these symptoms can be avoided or minimized with the right beauty ritual.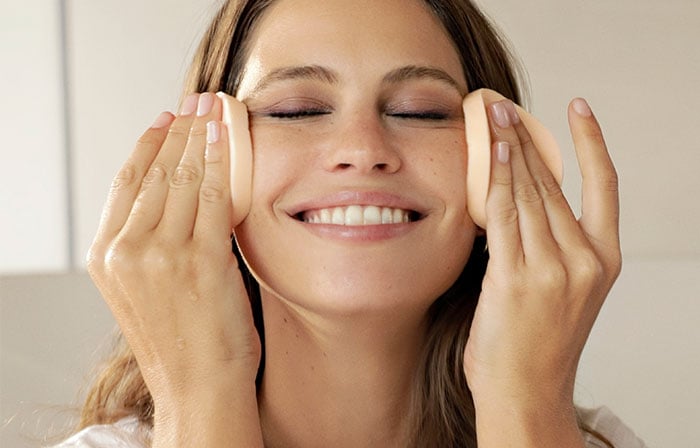 1. CLEANSE GENTLY
Cleansing your face twice a day—before and after using your mask—is key to make sure pores are not clogged with sweat or suffering from a lack of oxygenation. Always use mild products, especially if you are prone to breakouts, keep in mind, extremely astringent cleansers dry out the superficial layers of the skin and can cause discomfort. NB·Ceutical Tolerance Cleanser, is a cleansing cream with extracts of chamomile and elderflower which remove impurities without causing any irritation or tightness. It also protects the natural balance of pH within the skin.
PRO TIP: When cleansing, avoid rubbing your skin with brushes, sponges and towels, especially if your skin presents any redness. Use cotton cloths or tissues to pat dry gently.
2. HYDRATE CONSTANTLY
Along with cleansing, hydration is your skin's best friend. If you choose a moisturizer that floods your skin with oxygen, you will feel the difference. Oxygen Cream helps purify your skin and restore freshness to even the dullest complexions. It is ideal to treat spots and imperfections.
PRO TIP: Enhance your skincare routine with prebiotic ingredients, such as the ones included in Diamond Cocoon Skin Booster. A formula that reinforces your skin defense barrier and rebalances your skin's microbiota.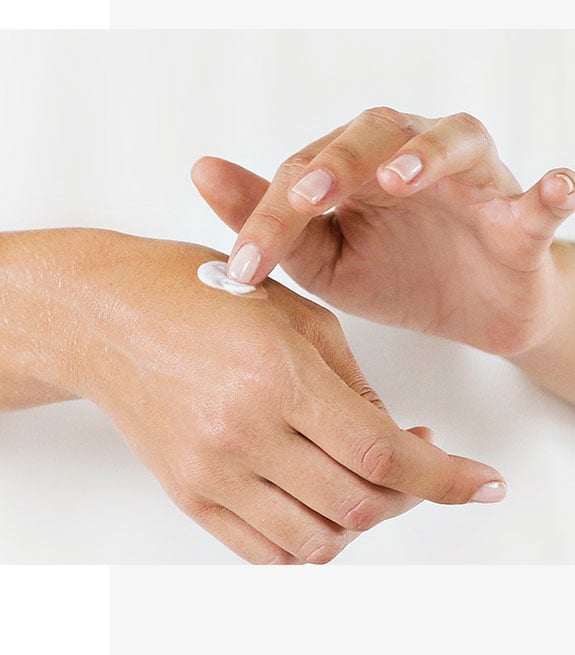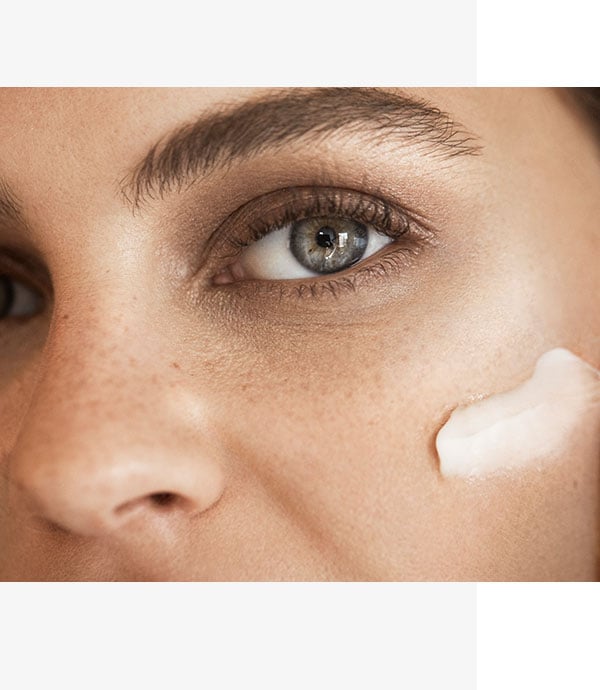 3. NOURISH DEEPLY
If your skin feels dehydrated or lacks firmness, maybe it's time for a dose of revitalizing nutrients. Look for formulas that help restore suppleness and tone, such as Essential Shock Intense Cream. This anti-aging treatment strengthens your skin while recovering its natural elasticity.
4. REPAIR INTENSIVELY
When your skin is damaged, you need a highly restorative treatment that provides immediate results. Choose one of Natura Bissé skincare heroes to alleviate discomfort in record time.
NB·CEUTICAL SOS INSTANT RESCUE
The true guardian angel for your skin—an ultra-effective solution that soothes, heals and re-establishes the skin's well-being. This formula includes innovative regenerating ingredients, such as Phytocután®, a powerful patented form of calendula extract.
ROSA MOSQUETA OIL WITH TAMANU OIL
If your skin feels extremely dry, rough or flaky, go for this multipurpose oil. A do-it-all treatment that intensely hydrates, renews and nourishes the epidermis while improving the side effects of friction and minimizing the appearance of scars.
PRO TIP: Keep in mind, if you have irritation around the "pressure points" where gloves and masks may rub your skin, use sterile gauze to create a barrier and prevent further damage.
Looking for more? Visit our Instagram Stories to discover expert tips and learn more about beauty rituals by checking out our "Spa at Home" highlights.