Our busy lifestyles require practical skincare products that provide a wealth of benefits and immediate results in just one step. With this idea in mind, we created Diamond Cocoon Sheer Cream SPF 30 PA++ and Diamond Cocoon Sheer Eye: two effective products whose highly innovative ingredients repair, hydrate, protect and enhance the skin, while providing a natural touch of colour. Would you like to find out more about their key active ingredients?
1 — TO RESTORE
Over time or due to pollution, skin cells lose their capacity to carry out their daily functions, which speeds up ageing in the skin. These are three ingredients that help fight and prevent this from happening.
Detoxin: Ingredient obtained from peony root and natural sugar that helps stimulate the cellular energy needed so that your skin can work at an optimum level.
The advanced Sirt-AP peptide complex — derived from rice — regulates sirtuin activity, enzymes that are key to prolonging the life of skin cells. At the same time, it improves the skin's reparation and protection system.
Fermentus glaciarum is a combination of peptides and proteins that boost the formation of collagen fibers I by 128% and collagen IV by 81%, while collagen III formation is tripled, revealing much firmer skin.
2 — TO HYDRATE
As you know, correct hydration is essential to keep skin healthy and the skin barrier in perfect condition.
Capable of retaining up to 1000x more than its weight in water, high-molecular weight hyaluronic acid retains and seals moisture in the skin.
In Diamond Cocoon Sheer Cream, the exclusive ingredient derived from plant origin AquaMagnet provides intense hydration for up to 72 hours, while reducing transepidermal water loss.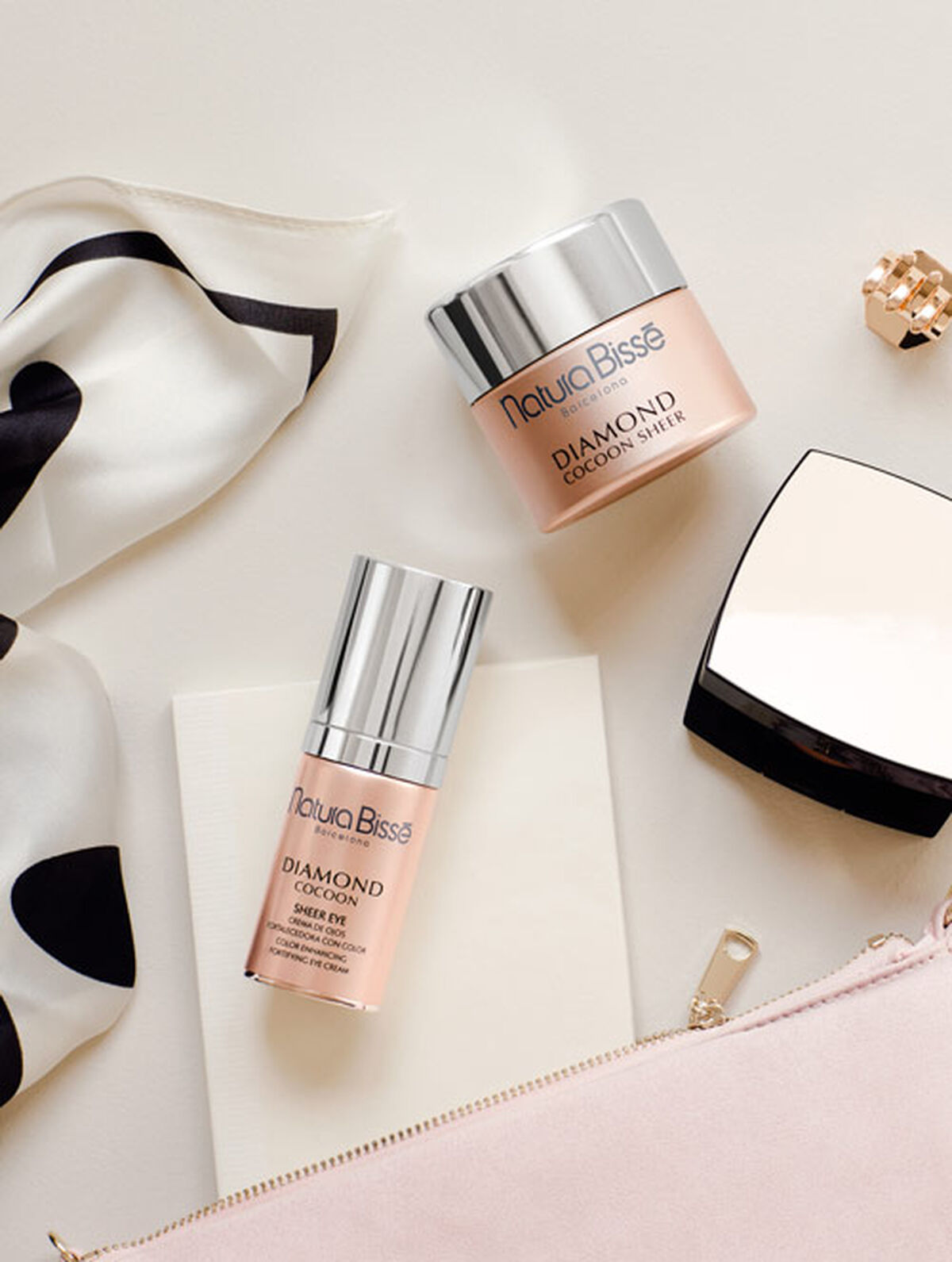 3 — TO PROTECT
Modern pollution is part of our daily lives, which is why to fight damage caused by blue light (HEV) from digital devices and environmental pollution, we included a powerful cocktail of antioxidant vitamins E and F that reduce free radicals.
4 — TO ENHANCE
Colour pigments that adapt to different skin tones act as micro-light mirrors reflecting the light, reducing shadows and providing luminosity. The result? An even tone and a glowing complexion, without imperfections and with a natural coverage.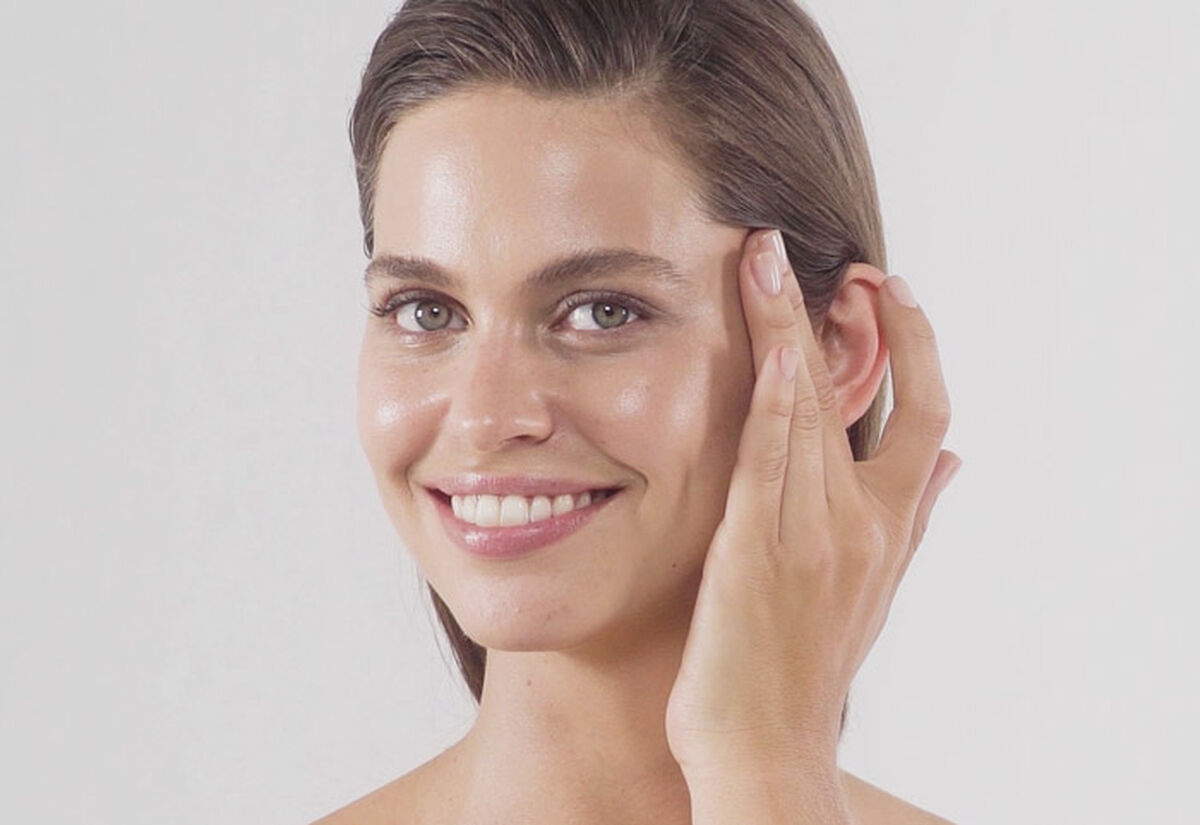 DIAMOND COCOON SHEER CREAM includes solar protection SPF 30 PA++ to protect skin against UVB / UVA radiation.
DIAMOND COCOON SHEER EYE is formulated with vitamin PP, that improves circulation and hyperpigmentation, together with water lily extract that minimizes expressions lines, dark circles and puffiness.