After all the holiday overindulgence, January is a time when many of us will decide to commit to a more balanced diet to feel better. Your skin will also appreciate a reset, since it may have been affected by overeating and lack of sleep. Is your skin feeling dull, dehydrated or not soft enough? Try out our detox beauty ritual. It includes vegan products that will deeply purify and cleanse your skin, provide extra hydration and enhance skin oxygenation… so that you start the year with your best complexion ever!
DOUBLE CLEANSE: BYE BYE IMPURITIES As our therapists know, cleansing is the first step in any skincare routine and we always recommend a double cleanse – especially at night after a long day. First with our C+C Vitamin Micellar Cleansing Water, applied to a cotton pad and swept across the face to remove all surface pollution and dirt. Secondly, using our Diamond Cocoon Daily Cleanse, which removes make-up, impurities, pollutants and excess oil in just one step whilst locking in hydration to reveal fresh, clean skin ready to receive and absorb nutrients!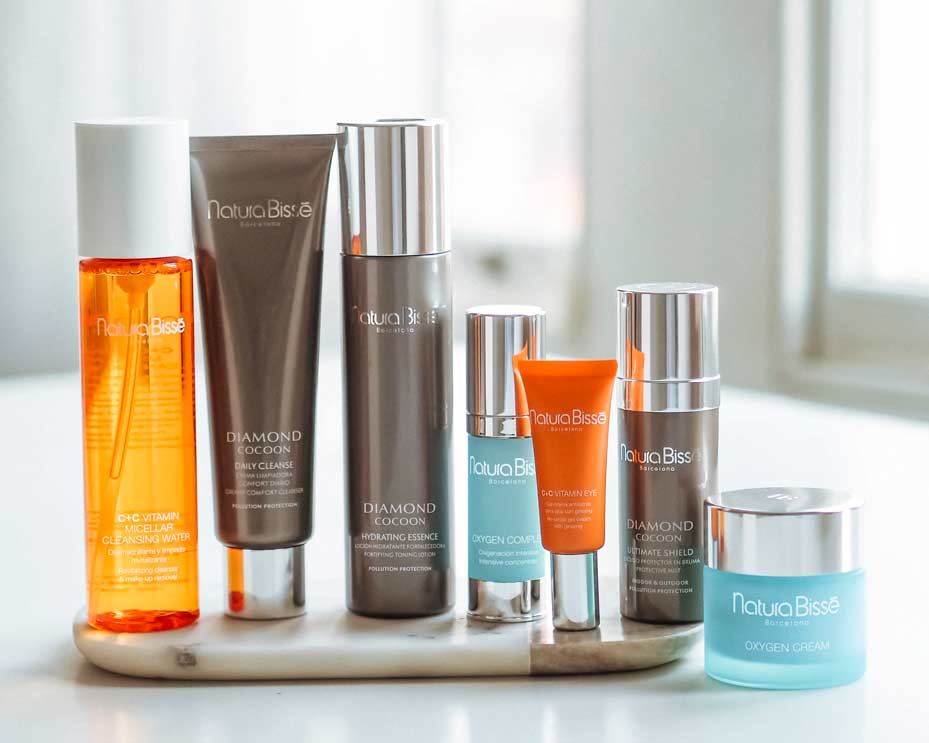 RESTORE BALANCE WITH PREBIOTICS After cleansing, it is important to recover the skin pH balance, which can be achieved with a toner or a lotion. Prebiotics can be used on the skin to contribute to restore its balance. Try our Diamond Cocoon Hydrating Essence, a prebiotic gel-toner that works to prepare the skin to better absorb the ingredients applied in the next step, helping skin stay strong, supple and radiant.
YOUR SKIN NEEDS NUTRIENTS TOO Nutrients in any skincare detox regime are important and our serums are packed full of goodness. Why not try our Oxygen Complex, which is perfect for revitalizing skin? Containing stabilized hydrogen peroxide that transforms into pure oxygen and water, this concentrated serum helps your skin recapture energy, purity and vitality.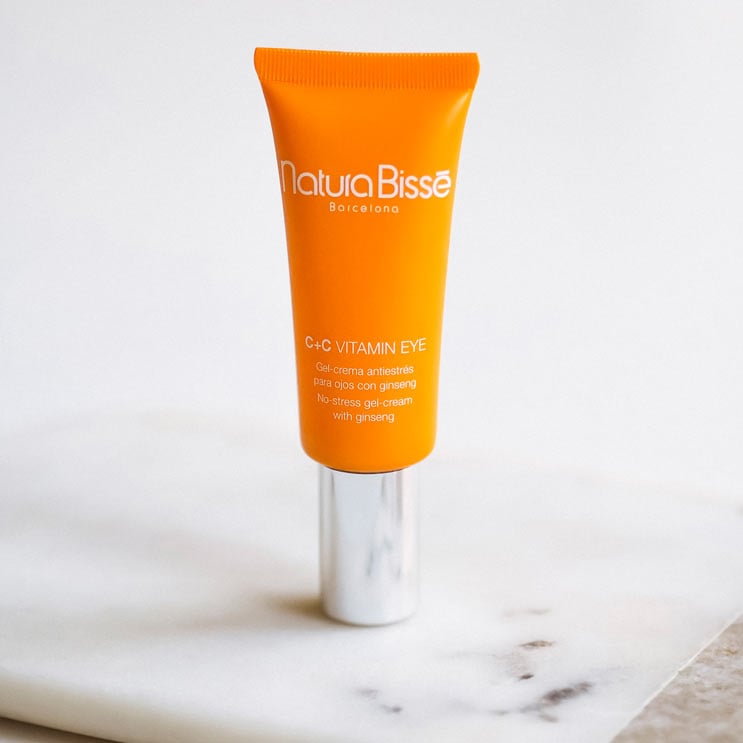 VITAMINS FOR THE MOST DELICATE SKIN Vitamin C, or Ascorbic acid, is a key ingredient in chef Faustine Hug's recipes, our expert in healthy diets and ingredients to make your skin glow. In your skincare products it is also a must-have to brighten skin tone and reduce the appearance of pigmentation. Our C+C Vitamin Eye cream is rich in vitamin C, E and ginseng to counteract dark circles, signs of fatigue and stress in this delicate area. Use it morning and evening and tap gently around the eye area.
A WAVE OF PURIFIYING FRESHNESS At Natura Bissé, we know every skin is unique, but at this time of year, every skin needs hydration. Our Oxygen Cream will purify and leave skin luminous and radiant all through the day. It is ideal for soothing congested skin and restores vitality and glow. Our Oxygen range contains living water, which is hugely hydrating, and benefits from spirulina trace elements ¬–rich in nutrients when used on the skin and in recipes!
KEEP TOXINS AT BAY Our best advice for detoxified skin is preventing pollutants from adhering to its surface. Try our Diamond Cocoon Ultimate Shield – a mist that forms an invisible, breathable veil on your skin while providing antioxidant benefits. A multi-purpose skincare product that also helps reduce the appearance of signs of aging caused by pollution and blue light. Spritz over face, neck and décolleté, whether you are working from home or out on your daily exercise!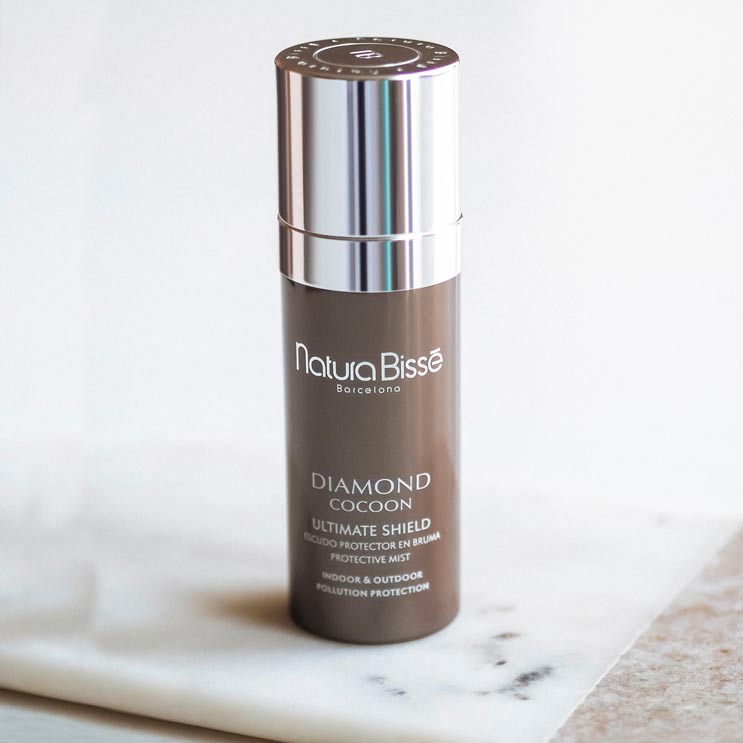 THE CHEF RECOMMENDS… After enjoying your new purifying skincare ritual, what about savouring a delicious smoothie? French chef Faustine Hug recommends her favorite recipe for this season, along with her go-to ingredients. Don't forget to add these fruits and vegetables to your diet: radish, beetroot, ginger, spinach, avocado, cucumber, broccoli, grapefruit, carrot, coriander, seaweed (spirulina, Wakame and dulse), fennel, red cabbage, cinnamon, flaxseed, apple, pineapple and blueberry.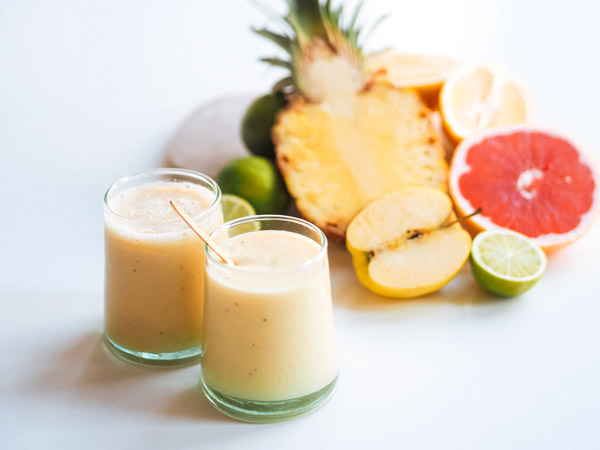 Smoothie Detox Ingredients: - ½ pineapple - 3 celery sticks - 50g fresh ginger - Juice of 2 limes - Juice of 1/2 grapefruit - ½ golden apple Directions - Wash the celery, ginger and apple under cold water. - Peel and cut all the fruit and the ginger into small pieces. - Squeeze the limes and ½ grapefruit to extract the juice. - In a powerful blender, whizz all the ingredients until smooth and creamy. Enjoy!