This 2-in-1 cleanser and mask cream is a multifunctional product that everyone should have on their vanity. Adaptable to the needs of all skin types and to different beauty ritual styles, it purifies the skin without dehydrating, leaving it incredibly fresh and soft.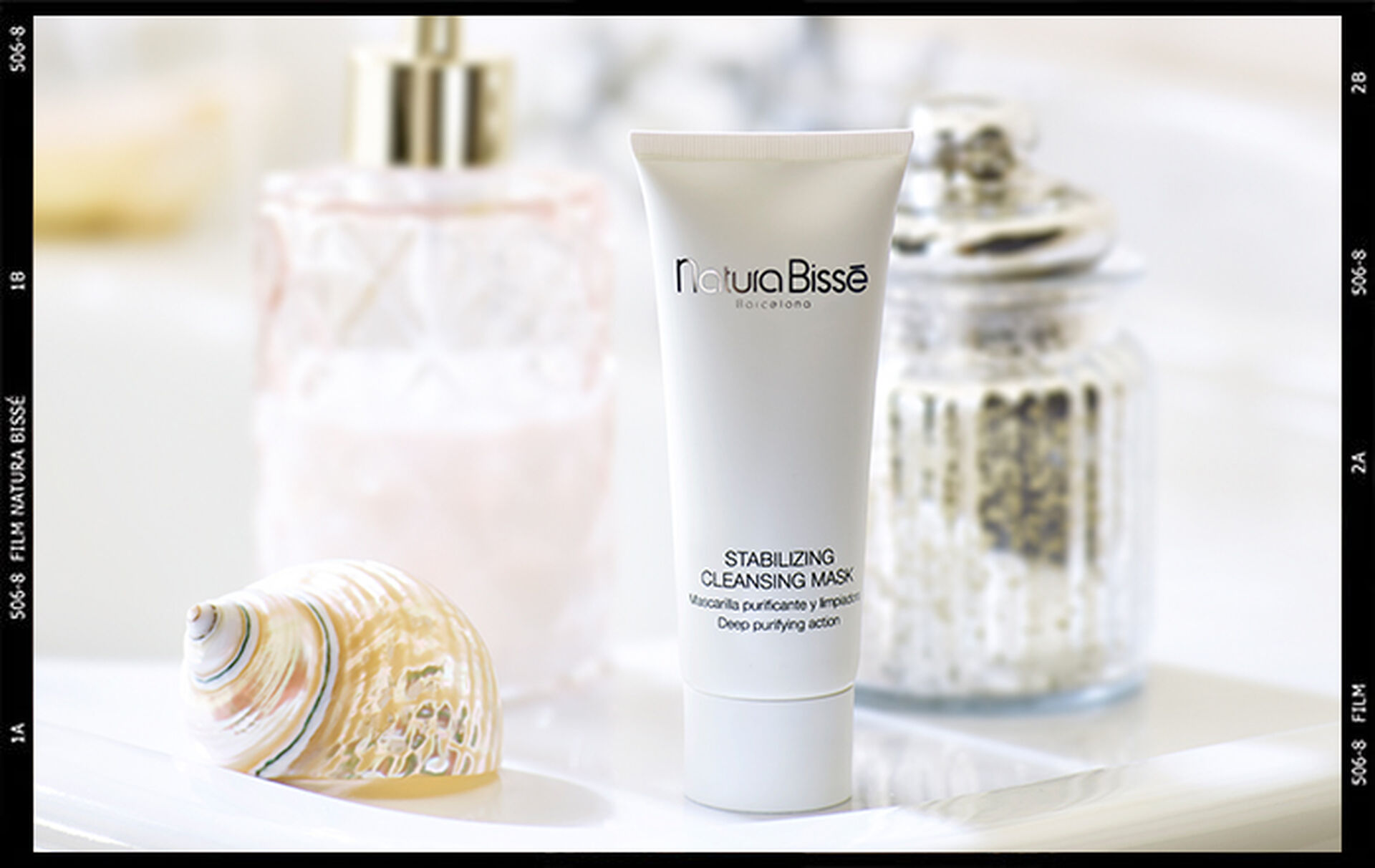 DEEP CLEANSE
Stabilizing Cleansing Mask combines the exfoliating action of salicylic acid –which eliminates dead cells and impurities and improves skin texture– with purifying properties that regulate sebum secretion, minimize dilated pores and keep skin free of bacteria. You can use it daily as a soap, because it removes makeup and leaves the skin satiny and matte. Or as a mask, once a week, to maintain a complexion without imperfections. If you want to multiply its effectiveness, use it with a facial brush.
PERFECT FOR OILY SKIN…
Its sebum-regulating activity, makes it a favorite for those with combination, oily and acne-prone skin. In addition, it is a non-comedogenic product, so it was specifically designed to prevent clogged pores and the formation of blackheads. Stabilizing Cleansing Mask is the best ally for difficult skin, which will look smoother, luminous and hydrated.
…BUT ALSO FOR ANOTHER SKIN TYPES
All skin types can benefit from the incredible properties of Stabilizing Cleansing Mask, you just have to adapt its use to each particular need. Follow the advice of our expertise:
· Combination and oily skin: daily cleanser and weekly mask
· Normal to dry skin: weekly deep cleanser
· Men: every other day cleanser and weekly mask
· Young skin: daily cleanser and weekly mask.
A LITTLE TRICK
Stabilizing Cleansing Mask can also be used to spot treat a blemish or on targeted areas such as the nose or the entire T zone. Let it act for 20 minutes and feel its purifying power!