Are you dying for spring to arrive too? The days are getting longer and the trees are starting to blossom. But although spring is many people's favorite season, it brings major challenges for your skin, such as changing temperatures and the increasing strength of the sun's rays. And that's without considering how it needs to recover from any winter damage. Do you know how to get your skin into top shape? Here's how… and in just 4 steps.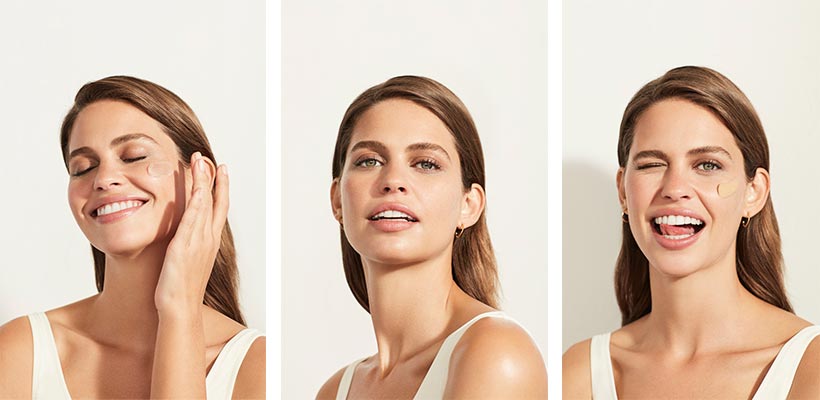 This season's beauty keys are: a boost of nourishment and a touch of natural color. Today, our experts tell you everything you need to know to adapt your skincare routine for spring. Do not miss it!
ELEVATE YOUR CLEANSE
No matter what time of year it is, cleansing is the most essential part of any beauty routine. In spring, it's best to choose a cleanser that preserves hydration, reinforces radiance and is comfortable to use on warmer days. Diamond Luminous Rich Luxury Cleanse meets all these criteria. This luxurious cleansing cream reduces dehydration and gives you a clean, gentle, glowing complexion.
ADD A TOUCH OF COLOR
You may feel like doing without foundation as the temperatures rise. So we recommend using an age-defying moisturizer, such as Diamond Cocoon Sheer Cream, which provides an ideal touch of color, perfect for lighter coverage. And the other benefits? An SPF 30 PA ++ formula reveals skin that looks protected, supple and radiant.
GIVE AN EXTRA DOSE OF NUTRITION
Does your skin feel drier and duller after the winter? Cold, wind and the other external aggressors that come with the cold can cause dehydration, tightness and a loss of radiance. Help your skin look healthy again with a boost of nutrition before stepping out into the sun. For example, by applying Diamond Extreme Oil every evening. This dry-finish oil provides deep moisture while improving suppleness and firmness.
START OFF YOUR TAN AT HOME
Are you one of those people who wants to look golden as soon as the sun warms your cheeks? If you haven't been able to hit the beach just yet, or you prefer avoiding UV rays, choose something like our C+C Vitamin Self-Tan Drops. This ultra-light, oil-free formula is enriched with vitamin C and works gradually, to give you a natural, even, glowing tan. It's ideal for your face, neck and décolleté. You'll be amazed how quick it is to apply!
Last but not least, don't forget to include sun protection and your favorite treatment serum in your daily beauty ritual. Two key skincare allies for a youthful-looking complexion.