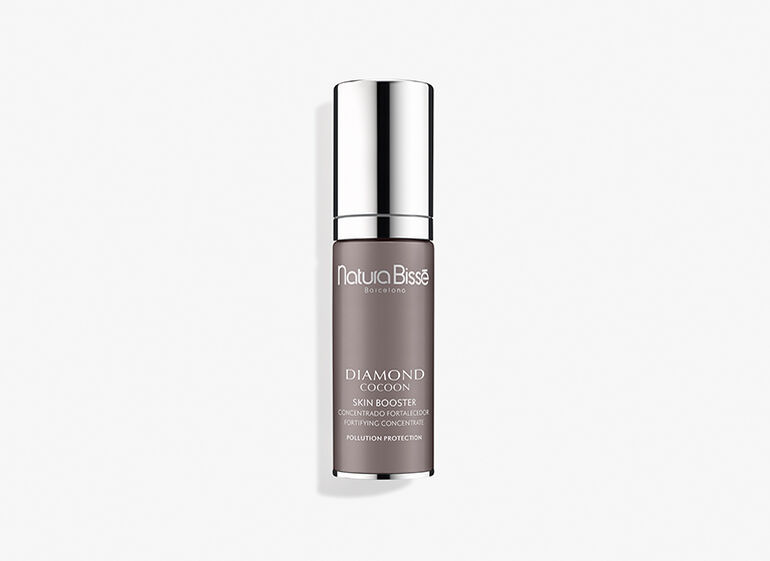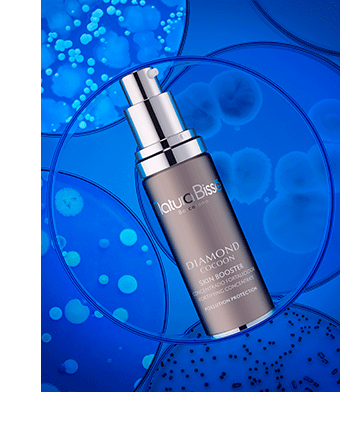 Results and key benefits
The result: skin that is firm and fortified, radiant with vitality and ready for your day.
Benefits:
Following exposure to blue light (HEV), Diamond Cocoon Skin Booster reduces free radicals by up to 57% and improves the quality of skin by up to 92%* while increasing skin oxygenation by up to 92%*.


Helps balance the skin microbiota, reinforces the skin barrier and prevents dehydration by up to 53.6%*.


Provides up to an 83% reduction in the PM 2.5 and PM10 (particulate matter) that stick to skin*.
*Ingredients tested in vitro/in vivo
Alteromonas Ferment Extract, to keep PM2.5 and PM10 pollutant particles from sticking to the surface of the skin.
OxySkin, a powerful ingredient that improves skin oxygenation, revitalizing and improving its quality, tone and hydration.
OxySkin-HEV, an advanced active agent that prevents and repairs the damage caused by the blue light (HEV) emitted from computers, mobile phones, TVs and other electronic devices.
Actibiome Complex to help restore and maintain the skin's natural microbial flora in order to better protect against environmental attack.
Suitable for vegans. Dermatologically tested.
Ingredients:
Water (Aqua), Glycerin, Butylene Glycol, Niacinamide, Tropaeolum Majus Extract, Alteromonas Ferment Extract, Arginine, Acetyl Heptapeptide-4, Sodium Carbomer, Ethylhexylglycerin, Disodium EDTA, Silica, Caprylyl Glycol, Phenoxyethanol. Formulations and ingredients may be occasionally modified. You can find up to date information about this product on its package and its leaflet. (180404)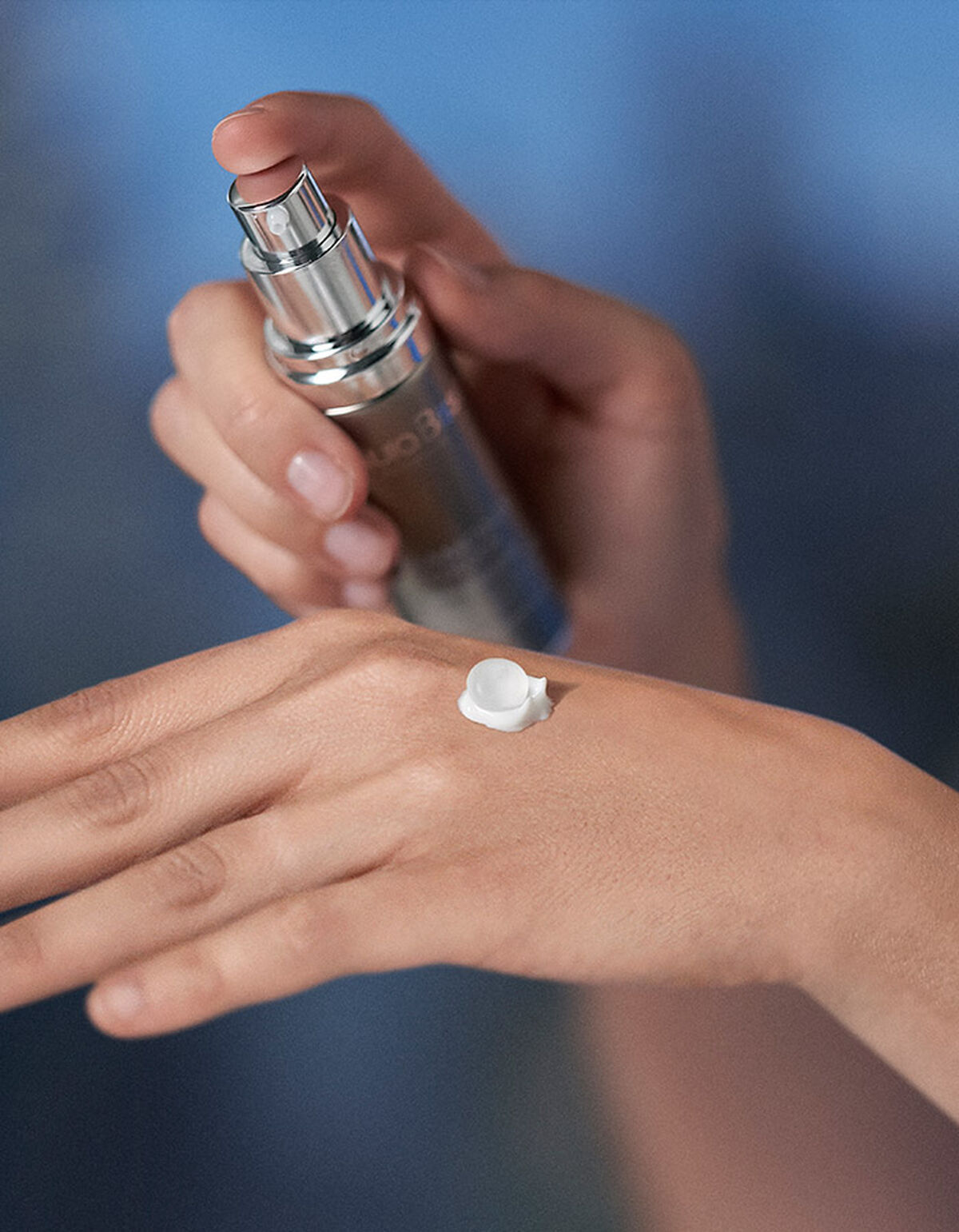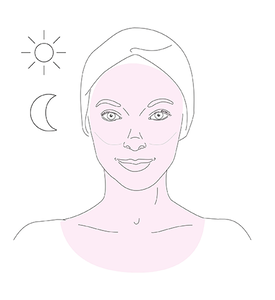 STEP 1
Apply in the morning and, if you wish, also at night.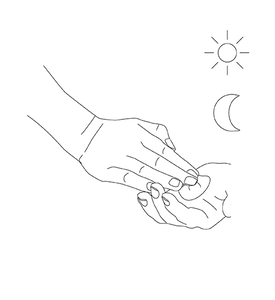 STEP 2
Place 0.5 ml of the concentrate (3 pumps) into your hand and add a similar amount of your regular treatment product (moisturizer, serum, oil etc.).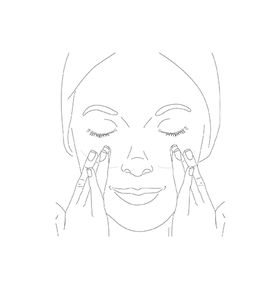 STEP 3
Mix the two products and apply gently to your face, neck and décolleté until completely absorbed.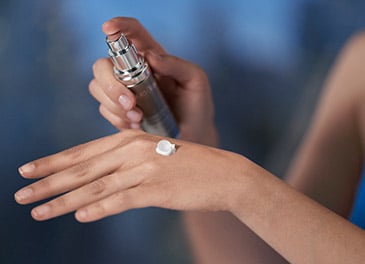 BEAUTY TIPS
Especially recommended for protecting the skin against toxins and allergens.Perfect for combining with any serum or moisturizing cream.
Mixing it with products that contain sunscreen is not recommended.