There's a sun protection treatment for every lifestyle. But do you know which SPF formula is best for you? Find the affirmation that's most like you to discover which Natura Bissé product will be best at protecting your skin from the sun.



"IN SUMMER, I TRY AND SIMPLIFY MY BEAUTY ROUTINE"
Habits relax with the arrival of high temperatures and longer days, and we look for comfort in everything, including skincare. Which is why we aim to simplify our beauty rituals and lighten our travel bag with all-in-one products. Formulas that perform multiple functions, like the C+C Vitamin Sheer Fluid SPF 25, are great for relaxed summer care. This light textured fluid protects, moisturizes, firms and provides natural color to perfect your skin, help correct imperfections and provide light coverage, an ideal substitute for foundation.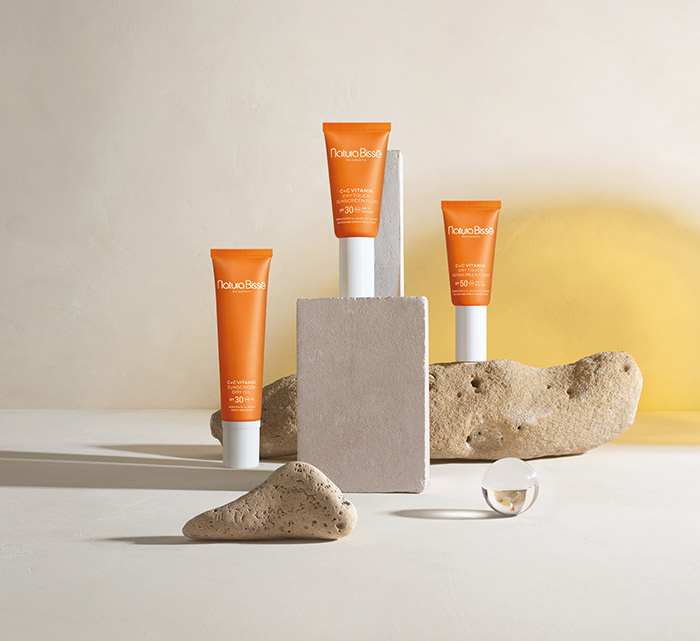 "I'M GOING TO SPEND MY SUMMER HOLIDAYS IN THE CITY"
Planning urban relaxation this summer? Then remember you'll need to protect yourself against pollution as well as the sun's rays. We recommend Diamond Cocoon Sheer Cream SPF 30 PA++. This effective cream packs UVB/UVA filters and helps repair and fortify skins exposed to pollution, blue light and the sun. It also ensures you get enough hydration and provides a natural color that blends into any skin type, minimizing imperfections, unifying tone and revealing a bright, juicy, fresh complexion.
"I'M WORRIED ABOUT DARK SPOTS"
When you know the importance of year-round sun protection, your skincare concerns are generally more specific. If you pay closer attention to preventing dark spots in summer, you need to meet Diamond Luminous SPF 50 PA+++ Oil-Free Brilliant Sun Protection. This outstanding cream includes high SPF and a powerful action that combats dark spots while evening out skin tone, providing luminosity and natural color. Perfect for diffusing imperfections.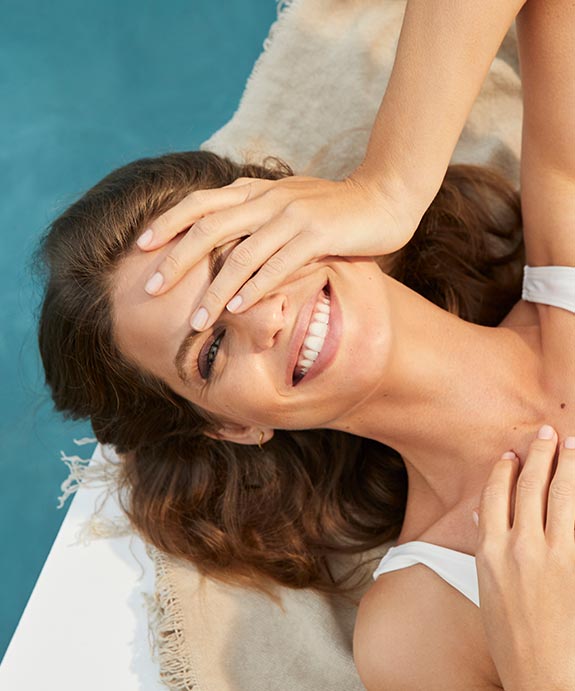 "I'M STARTING TO TREAT THE FIRST SIGNS OF AGING"
Are you a beginner when it comes to protecting your skin against aging? If you're starting to treat your first wrinkles and other signs, we recommend products that protect you from the sun, and from free radicals: a prime cause of premature aging. Sun protection can be loaded with the best defenses against free radicals: antioxidants. The C+C Vitamin SPF 30 Dry Touch Sunscreen Fluid offers powerful antioxidant, rejuvenating and hydrating benefits.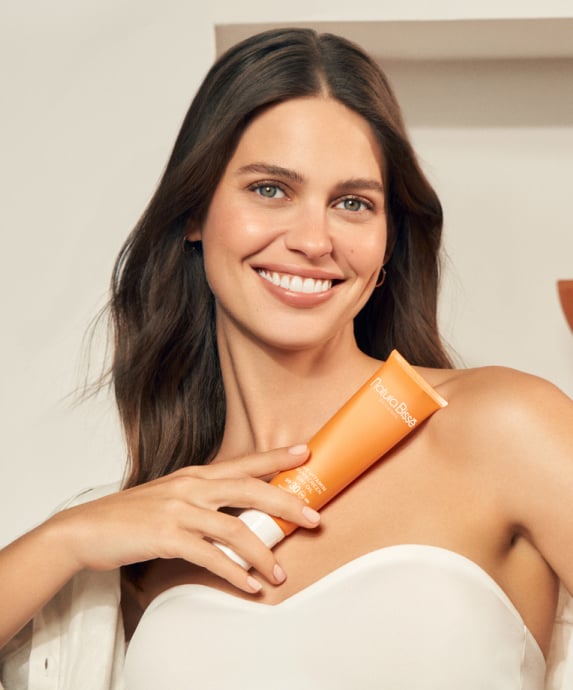 "I LOVE SPENDING SUMMER OUTDOORS"
If you're addicted to summer sun worshipping, terrace dining or outdoor sports you're going to need very effective, practical sun protection. We recommend C+C Vitamin SPF 30 Sunscreen Dry Oil. This refreshing dry oil spray is easy and simple to apply and re-apply. The citrus-scented product protects against UVA/UVB rays while preventing and helping repair radiation damage. It also provides plenty of moisture and softness and acts against premature aging, leaving no greasy sensations.
"MY SENSITIVE SKIN NEEDS MAXIMUM PROTECTION"
UV rays are particularly damaging to sensitive skin and can cause symptoms including redness, irritation, itching and tightness. The sun can generate problems even if your skin doesn't normally suffer from sensitivity. Know what we're talking about? Then the best option for you is sun protection that provides a feeling of calm, relief and comfort and includes ingredients that strengthen the skin's natural defenses. NB·Ceutical SPF 50 Extra Smooth High Protection performs all these functions while intensely moisturizing your skin. It also helps prevent dark spots and slow aging.