Do you have an upcoming special occasion on your calendar? With fine weather comes the season of weddings, celebrations, and special events. So, we asked our experts which beauty essentials will guarantee radiant skin. Take note!
FOR THE FACE
AT-HOME MINI FACIAL WITH PROFESSIONAL RESULTS
Don't have the time to enjoy a treatment room facial but still want to show off perfect skin? Our 3-step Diamond Instant Glow smooths, exfoliates, and illuminates to transform your complexion in just 10 minutes. This mini facial is ideal to use before applying makeup to create the perfect base and set your makeup for hours. It minimizes the appearance of fine lines, wrinkles, and signs of fatigue while softening the skin texture and giving a visible lifting effect. A fast, easy and effective solution to use at home.
PRO TIP: You can use this 3-step facial treatment on the same day as your special event. However, if you have had a facial peel within the last 24 hours (at home or in the treatment room), we recommend skipping Step 1 – PEEL and saving it for another occasion.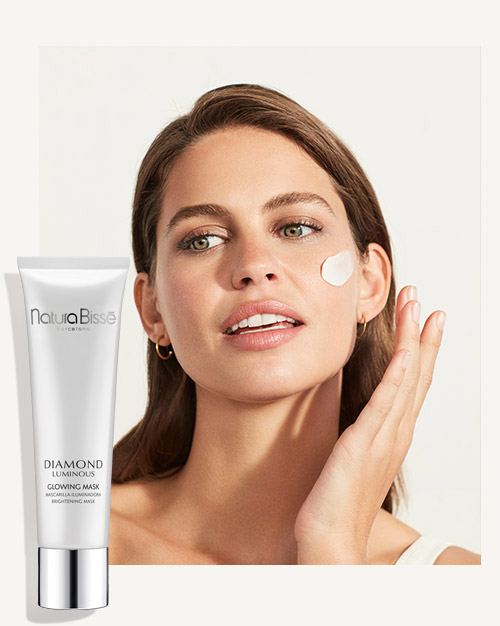 A 20-MINUTE MASK TO BRING BACK GLOWING SKIN
Achieve maximum luminosity with our Diamond Luminous Glowing Mask. Its luscious creamy texture effectively plumps, hydrates, and soothes—ideal after exfoliation. This mask includes antioxidant-rich ingredients to even the skin tone, minimize the appearance of dark spots, and reduce skin discomfort. Use it the day before your event to enjoy a radiant, plump, and dewy complexion with visibly reduced pores.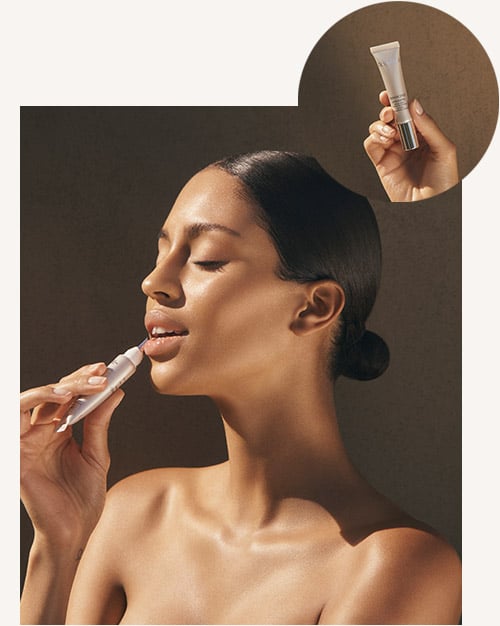 A SILKY ANTI-AGING BALM TO VOLUMIZE THE LIPS
Show off a radiant smile with Diamond Lip Booster. This powerful nourishing serum intensely hydrates, smoothens the appearance of fine lines and wrinkles, and reveals fuller-looking lips. With a subtle gloss finish, you can use it as a silky primer or over lipstick—a must-have item before, during, and after any special event.
FOR THE BODY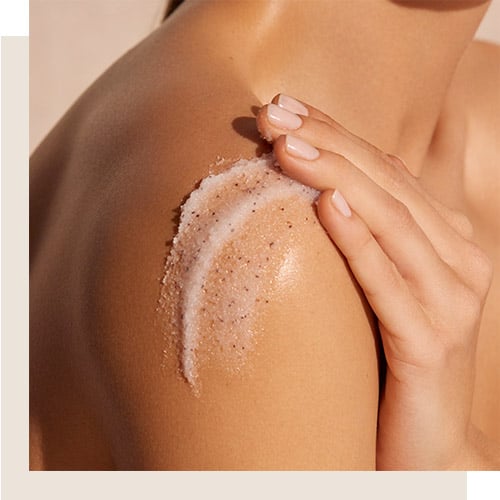 A GRANULATED BODY SCRUB TO SHED IMPURITIES
Have you opted for a wardrobe look that leaves your arms or legs on display? Reveal the real you and flaunt smoother, firmer, softer skin with the help of a powerful exfoliator. Our Diamond Well-Living The Body Scrub eliminates dead cells and impurities, renews the skin texture, and provides deep moisturization. Fall in love with its indulgent texture, exfoliating magic of Dead Sea Salt crystals, and the scent of ginger and citrus fruits.
AN AGE-DEFYING BODY CREAM TO NOURISH THE SKIN
The secret to having soft skin is not just exfoliation; moisturizing is also key. Our nourishing body cream Diamond Body helps reveal skin that looks firmer and suppler. It's perfect for special occasions, too, as its velvety finish and subtle shine make it the ideal complement to any outfit. Apply using upward motions from legs to décolleté and see how completely radiant you look. You have the experts' word!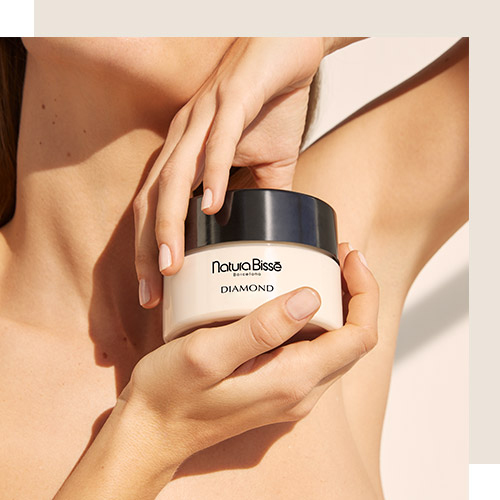 EXTRA: A VISIT TO THE TREATMENT ROOM
A FACIAL DESIGNED WITH RADIANCE IN MIND
Without a doubt, if you truly want to shine, we suggest you place your trust in the hands of our experts and go to your favorite spa or beauty center. A few days before any special occasion, we recommend treating yourself to the Diamond Luminous facial. This treatment is created to reduce the appearance of dark spots, even out skin tone, and provides incredible luminosity, so your skin vibrates with youthfulness.
PRO TIP: We recommend trying our skincare products and treatments weeks before a big event to find out what best suits your skin. Don't wait until the last minute! Let your beauty advisor guide you.