There are many types of masks—cream, bio-cellulose, peel off, etc.—and various ways of using them. Regardless of whether you're the kind of person who can't live without them or you only use them on special occasions, these face mask beauty tips from our aestheticians are bound to be of interest. Discover everything that facial masks can do for your skin, new ways of applying them and why you should include them regularly in your beauty ritual. Read closely and become a true pro!
1. NO OTHER SKINCARE PRODUCT WORKS IN THE SAME WAY
Facial masks for women are designed to transform your skin's appearance after just one application. That is why they are perfect for that flash effect that gives you a movie-star complexion in just a few minutes. But not only that! Masks are also ideal to enhance the results of your creams and serums because they have an occlusive effect that boosts the absorption of the ingredients in these products. Finally, they provide your skin with additional active agents that are useful when you need more specific care, such as minimizing excessive oiliness or providing intense nourishment.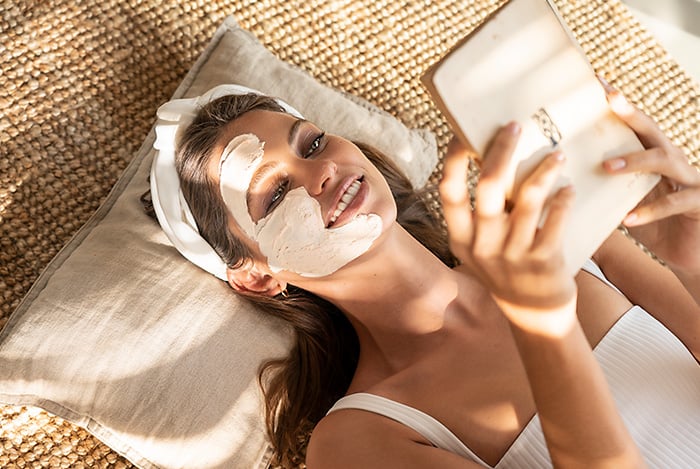 2. THERE ARE SOME THAT ARE MORE THAN JUST A MASK!
Did you know that some masks are also designed to be used as a cleanser? This is the case with our Natura Bissé Stabilizing Cleansing Mask. A multi-purpose product that can be used as a weekly mask if you leave it on for 5 to 10 minutes or you can use it as a daily deep cleansing cream that you simply massage in and rinse off straight away. The way you use it depends on your skin's specific condition but the result is always an incredibly purified complexion, thoroughly cleansed pores, and a soft, matte texture.
3. A BRUSH OR A SPATULA WORK WONDERS
To apply facial masks like a true pro, we recommend these face mask beauty tips such as using a special brush or spatula. This ensures that you are able to spread a generous layer evenly across your entire face. In addition, it helps to reach tricky areas such as the sides of the nostrils as well as allowing greater precision around the eyebrows or along the hairline. But be sure to wash these implements thoroughly after each use and don't put them away until they are completely dry to prevent the proliferation of bacteria.
4. MASKS WORK BETTER OVER A SERUM
As we've mentioned, the occlusive power of the Natura Bissé masks is a trait that makes them unique. So use them to boost the absorption of your most concentrated product. Masks are commonly applied just after cleansing but our advice is to use it after applying your serum and, if you want extra benefits, apply your cream first as well. This will help all the active ingredients included in these formulas to work more effectively.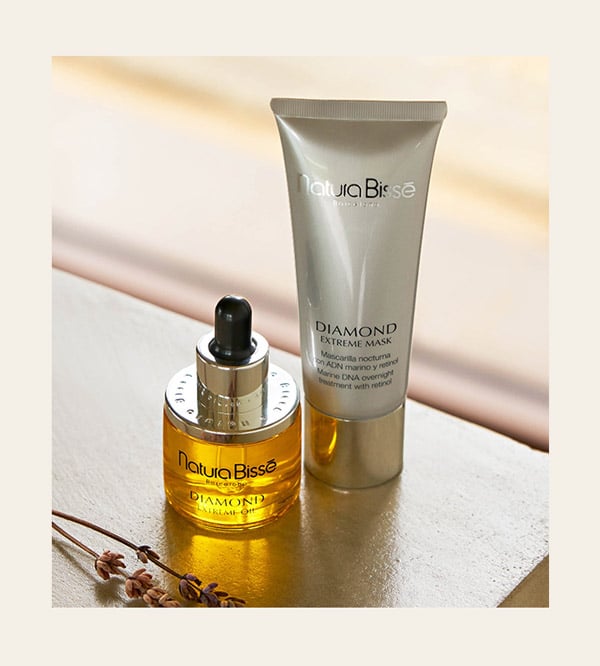 5. TONER AND CREAM ARE THE PERFECT COMPLEMENTARY PRODUCTS
Even if you have used a toner and cream after cleansing your face but before applying your mask, once you have removed the mask we recommend using these products again. This will ensure your skin receives extra hydration as well as giving it a sense of freshness and comfort.
6. THE INGREDIENTS ARE MORE IMPORTANT THAN THE FORMAT
You might think that paper, bio-cellulose or bamboo masks are less effective than other types, but that isn't the case. Perhaps this widespread belief stems from the fact that the cream formulas seem more sophisticated. The truth is that there are all kinds of highly concentrated masks with very effective active ingredients such as vitamin C, salicylic acid, niacinamide or hyaluronic acid face mask. Ask your beauty consultant to recommend which ingredients are most suitable for your skin and choose the format according to your own personal preferences. There are great masks to meet all needs!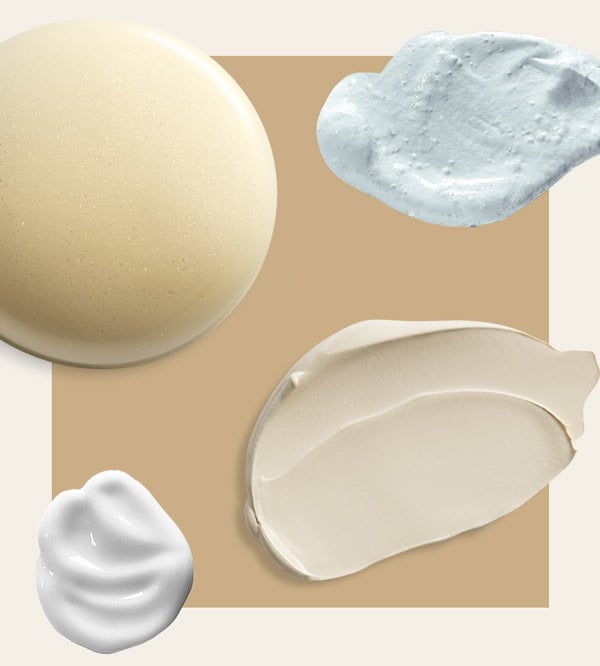 7. CAN DIFFERENT MASKS BE USED ON DIFFERENT PARTS OF THE FACE?
Are you familiar with the term multimasking? Well, it's all about giving each part of the face the care it needs. For example, an ideal combination would be a purifying mask to clear out pores and combat shine on the T-zone (forehead, nose and chin) along with a nourishing mask for the cheeks, which usually need a little extra hydration. Do you want to up your game even further? Apply an anti-wrinkle mask to your eye contour.
8. MASKS AREN'T JUST FOR THE FACE
Your skin isn't the only area that can benefit from the power of a mask. Have your hands developed dark spots because of the sun? Try an illuminating sheet mask. Do your feet feel especially dry? Apply a generous layer of a moisturizing mask.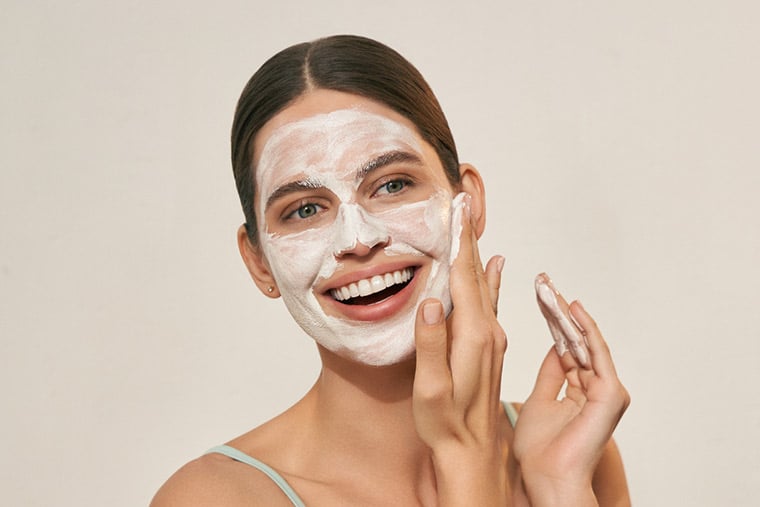 9. PROLONGED EXPOSURE… IF POSSIBLE
It's important to respect the time limit specified for each mask but you can ask your aesthetician if your skin would benefit from leaving it on a little longer. Either way, if you're looking for an intensive product that can be left on for hours, there are nocturnal masks such as the Natura Bissé Diamond Extreme Mask, which you can leave on overnight. They are transparent, very comfortable to use and their ingredients set to work while you sleep, repairing your skin so that you wake up with a radiant cutis.
10. WHY NOT MAKE IT A TWO-STEP RITUAL?
To achieve utterly fabulous skin that is thoroughly cleansed and deeply nourished, our professional aestheticians have designed a Two-Step Mask Ritual that involves using two masks in a single beauty session. First, begin by applying our Natura Bissé Stabilizing Cleansing Mask. Leave to act for 10 minutes for deep cleansing. Next, apply the Natura Bissé Essential Shock Intense Mask. This facial mask is packed with nutrients that will leave your skin looking and feeling amazingly hydrated, supple, smooth and firm. An ultra-powerful duo with results that will surprise you. Plus, they're the perfect option if you want to try out multi-masking.