Mother's Day is the perfect occasion to express our gratitude to the important women who always take care of us, unconditionally. We celebrate it early May in our home country, Spain as well as in many other countries like Portugal or Italy, so it is the best opportunity to show her how much you love her. As mom's are unique, and because every stage of motherhood is special, we created a guide to help you find the perfect treat for her (or you). Because she deserves to be pampered, today, tomorrow and always. Which will you choose?
MOM IN WAITING Are you waiting to become a mom for the first time or starting out on a new mothering journey? This is a moment to treasure. It's time to look after yourself, get plenty of sleep, and nourish your baby, yourself and your skin.
We recommend Essential Shock Intense Cream to keep your skin hydrated, well-nourished and looking fresh. It helps restore visible firmness and suppleness to your face, neck and décolleté. This formula also includes isoflavones that help minimize hormonal changes' potential impact on your skin. For your body, Essential Shock Intense Dermarepair moisturizes your skin and helps reduce the appearance of stretch marks. If you find your legs getting tired try Diamond Well-Living The Cryo-Gel. This cool-effect gel immediately restores a feeling of comfort.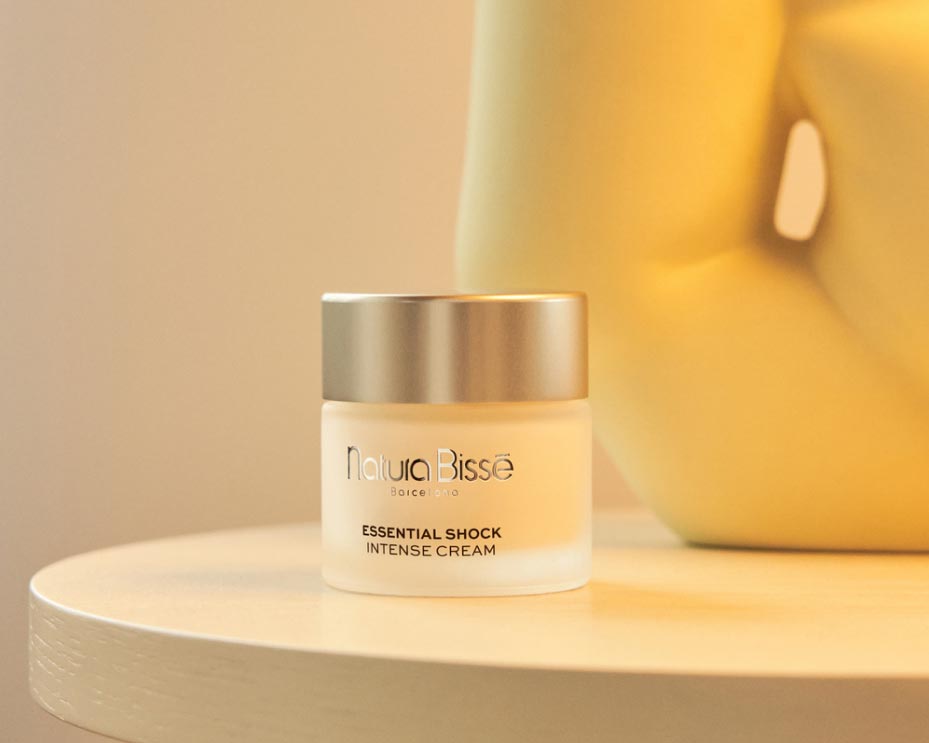 NEWBY MOM Remember to look after you! Hormonal changes, broken sleep and snatched meals can mean skincare routines take a back seat. Make it simple, be pragmatic and seize the evenings, while baby's sleeping, to keep you feeling and looking like you!
Multi-taskers like our Essential Shock Intense Retinol Fluid are great time savers. This 2-in-1 formula works as a serum and moisturizer and fights the appearance of signs of aging. You can also use nighttime to combine Diamond Extreme Oil with the Diamond Extreme Mask. This duo works in synergy to give you more youthful-looking skin while you catch up on some sleep.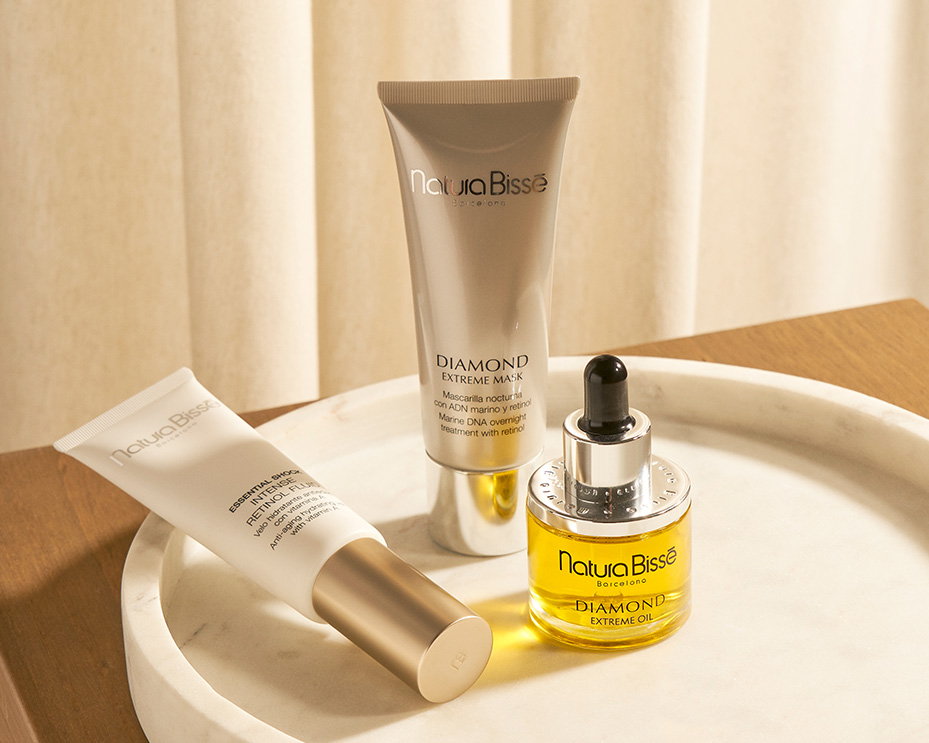 MULTI-TASKING MOM When you are everyone's go-to person, you need products that work quickly, efficiently, and on multiple fronts: just like you! Get a glow and look after your skin? Nothing's impossible…
Designed to help minimize the appearance of signs of premature aging caused by modern lifestyles, Diamond Cocoon Sheer Cream and Diamond Cocoon Sheer Eye intensely hydrate and care for your skin, while providing a natural touch of color. All in just one step.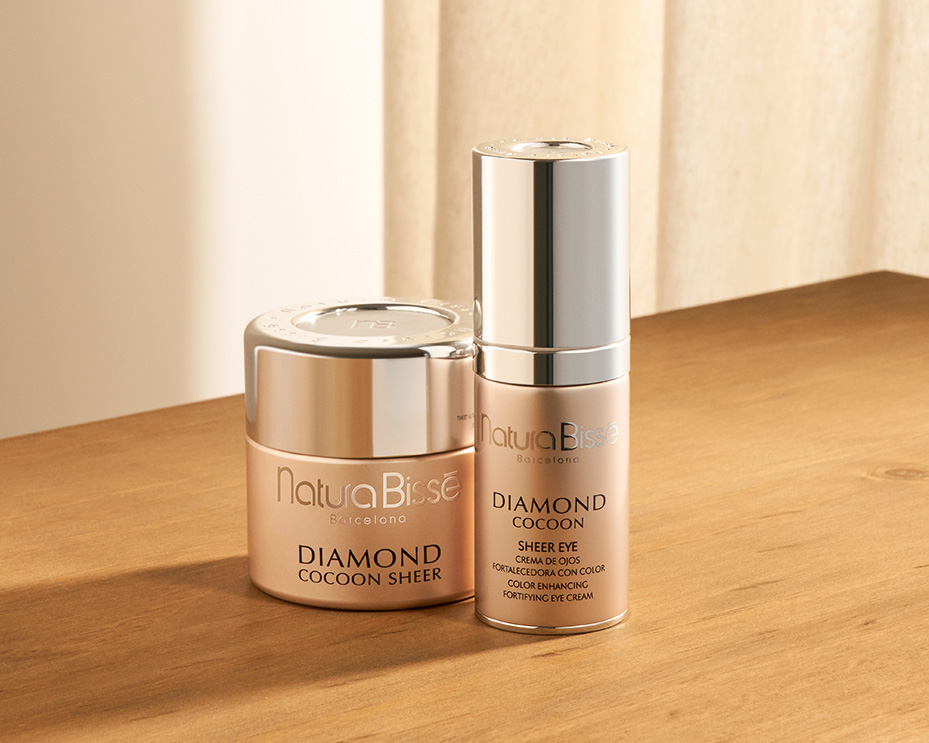 ME-TIME MOM There comes a time in every mother's life when you get to put your feet up and look after yourself. The kids have flown the coop so you can focus on you. How about starting with a relaxing spa day at home?
Give your skin the gift of vitamins with our exclusive Mother's Day set. Antioxidant benefits and a zesty citrus aroma make this an ideal combination for spring and summer. Rich C+C Vitamin Cream moisturizer and C+C Vitamin Eye contour gel-cream are designed to reveal a revitalized, rejuvenated appearance.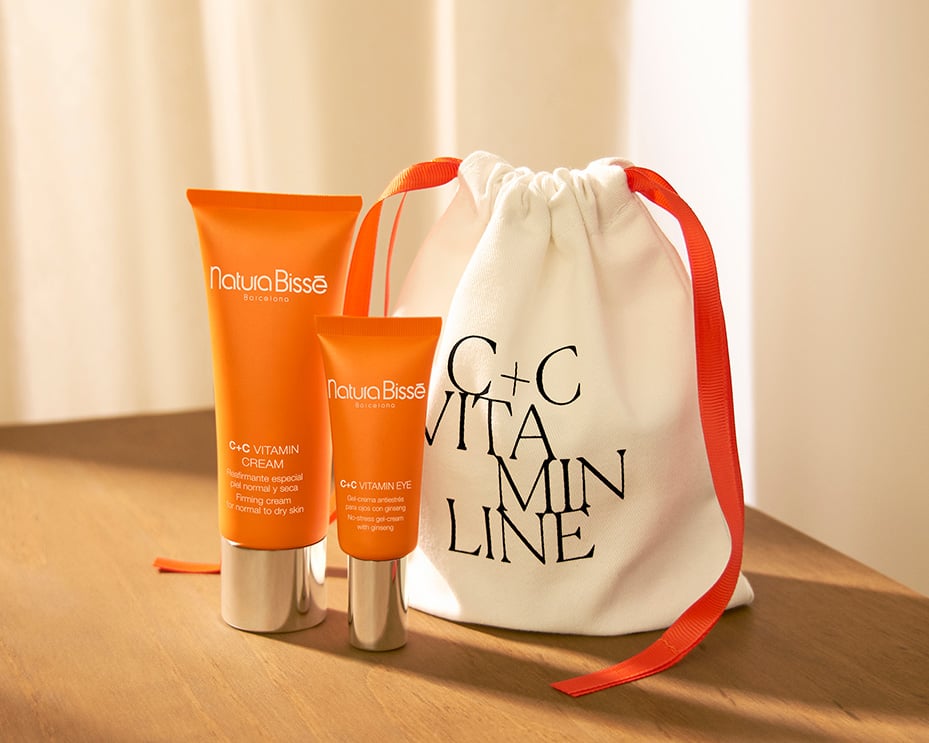 Looking for more spa moments at-home? We're introducing our new Diamond Well-Living collection to make you feel happy. Discover our exquisite The Body Scrub for renewed skin, and try The Dry Oils designed with different aromas that transform your mood. How would you love to feel today?