It's likely that now, more than ever, you spend more time looking at the screens of your digital devices. Did you know that by doing so you might not only be damaging your eyes, but also the skin around them? If you are changing your diet or schedules, this delicate area can be affected as well.
WHY DO YOU NEED TO ADD EYE CREAMS TO YOUR REGIMEN?
The skin around the eye contour is four times thinner than the skin on the rest of the face; plus, it's subject to more movement, making it less resistant. This area also has fewer collagen and elastin fibers, as well as fewer sebaceous glands, which means your eyes are more prone to premature aging. Outside of the physical make-up of the skin, fluid retention or poor nutrition may lead to the appearance of puffiness and tiredness, whereas genetics or poor circulation can contribute to dark circles. So, to revitalize your eye contour and keep them looking youthful, incorporate an eye cream that helps you combat your target concern.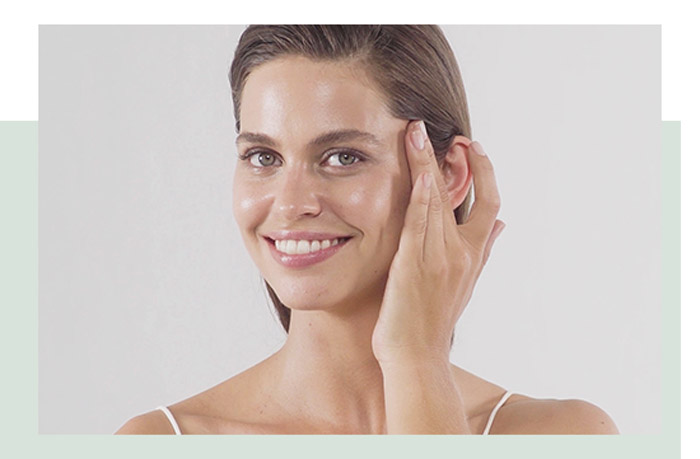 Find out which product suits you best when looking for…
ANTI-POLLUTION PROTECTION
If you're worried about the negative effects of modern pollution, you need a fortifying eye cream that improves skin resistance to oxidative stress and premature aging. Detoxin and the SIRT-AP peptide complex are the ingredients you need in your eye cream and they are included in Diamond Cocoon Sheer Eye. These two active ingredients revitalize your skin and improve its ability to self-repair. As a bonus, this product also contains hyaluronic acid and a biotechnological extract rich in vitamin PP to boost microcirculation. Not to mention, it also provides a touch of color to enhance your complexion!
A BALM TEXTURE
Delicate skin needs gentle formulas that treat multiple skin concerns while providing maximum comfort. Look for soothing and moisturizing ingredients that will relieve skin distress, such as Sensorphine or aloe vera. Both actives are included in NB·Ceutical Eye Recovery Balm. This eye cream is also formulated with the exclusive Pro-Tolerance Peptide Complex by Natura Bissé, which intensely repairs and prevents premature aging. Plus, due to the balm texture of the formula, it leaves a silky finish.
CAFFEINE UPLIFT
Have your sleeping habits changed? Do you feel your eyes are tired and swollen? Your skin is missing revitalizing and energizing nutrients like vitamin C, ginseng and caffeine. You will find this fast-acting trio in C+C Vitamin Eye, the anti-stress gel-cream, known to awaken the eye contour. This product offers moisturizing, antioxidant and anti-aging benefits; and has an ultra-refreshing texture that effectively fights puffiness, dark circles and other signs of fatigue.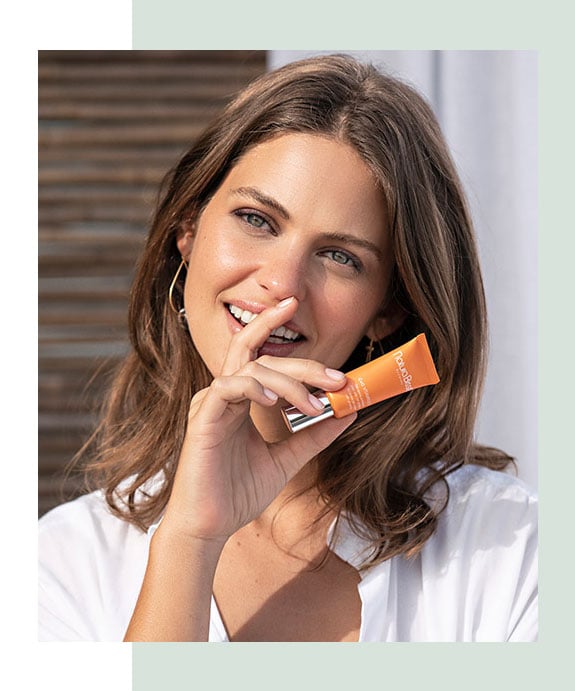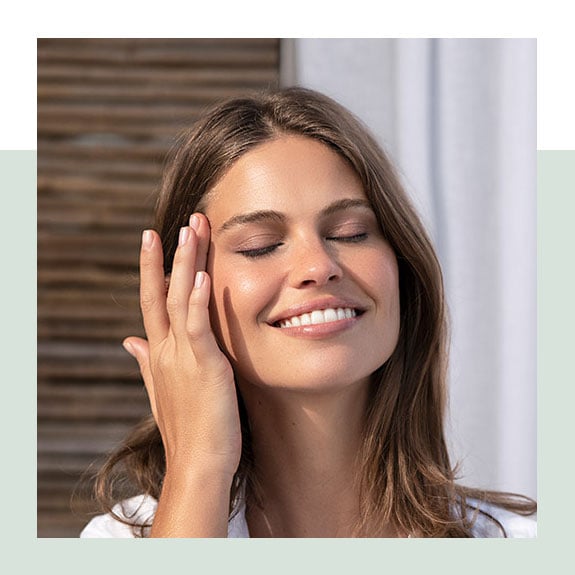 MULTI-PURPOSE FORMULA
To get two-for-one benefits in your eye cream, we recommend using a specific serum for this area; an ultra-concentrated product that penetrates deeply. Two of the best wrinkle-fighting ingredients are retinol and collagen, so be sure they are in the formula you choose, like Diamond Life Infusion Retinol Eye Serum. This product is formulated with microencapsulated retinol (vitamin A) to boost skin regeneration and minimize lines; and it includes collagen amino acids for intensive firming (especially, on the upper eyelid). For an added bonus, the formula includes vitamin K1 oxide and phytic acid to help revitalize dark circles.
EXTREME CARE
If you want to reinstate firmness, combat wrinkles and repair dark circles at the same time, you need an ultra-powerful eye contour cream enriched with ingredients that restore elasticity, hydration and energy. A highly powerful active is Artemia salina, which is very effective in stimulating cellular metabolism and revitalizing skin. You'll find it in Diamond Extreme Eye, along with an epidermal self-modulator, ursolic acid, and vitamin PP. A combination that provides a noticeably lifted effect for a visibly rejuvenated look.
PRO-TIP: Don't forget to use this essential beauty ally, morning and night, for optimal results.
Want more? Visit our Instagram highlights to preview tips on how to best apply eye contour creams based on your areas of concern.