Dark spots are one of the main after-summer beauty issues. Caused by sun or aging, they become more visible as your tan disappears. Want to forget all about them and start the season with radiant skin? Discover how to minimize the look of dark spots at home, or in your favorite spa with effective professional treatment. Pro promise!
YOUR MOST EFFECTIVE ALLY:PROFESSIONAL TREATMENT
Backed by multiple gongs including the SpaChina Award and Harper's Bazaar Singapore's Spa Awards 2017, our Diamond Whitening System is a cabin protocol designed to help you visibly reduce the appearance of skin pigmentation alterations (melasmas, lengitines, freckles, etc).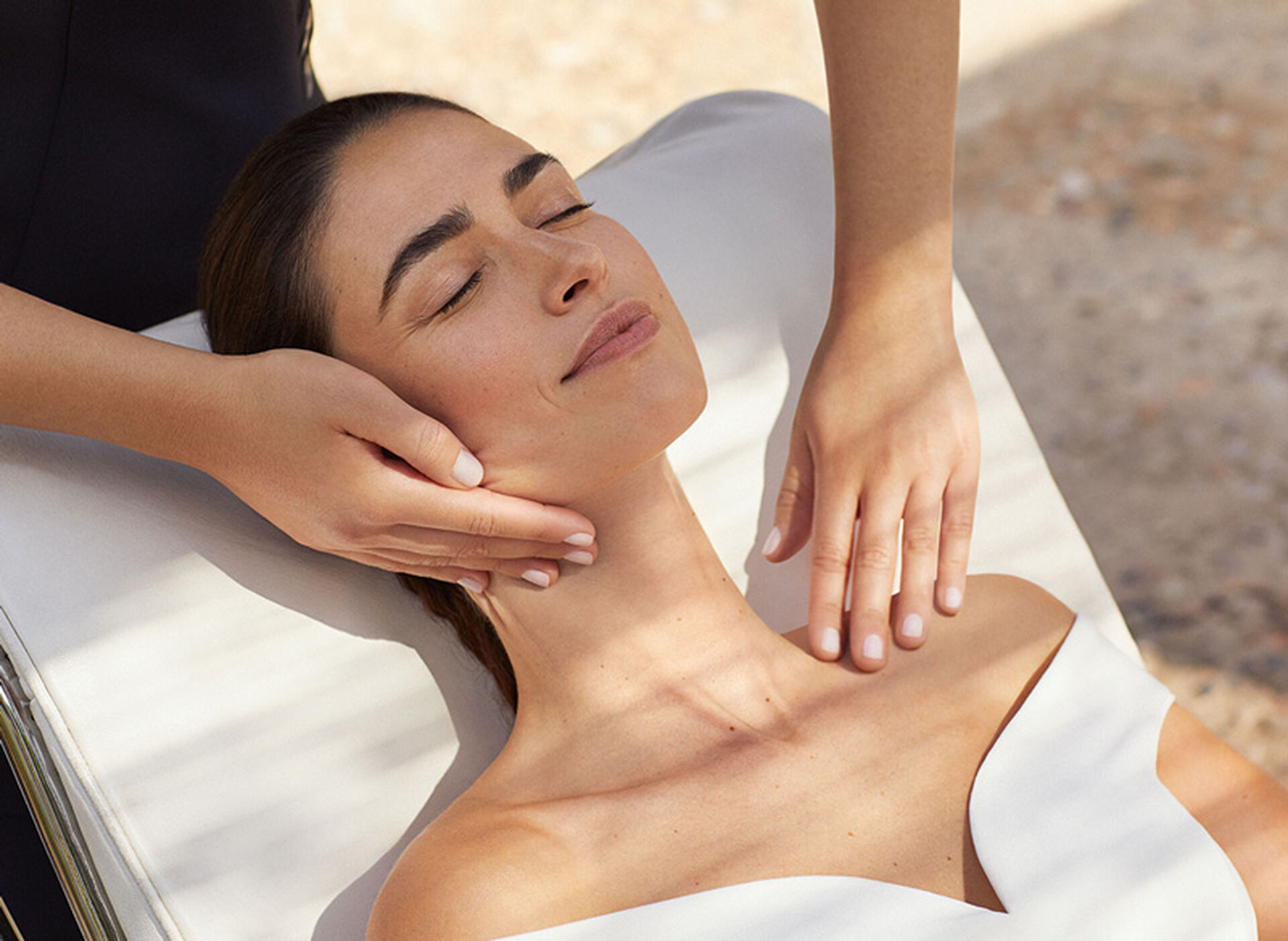 By combining an effective peel with Diamond Luminous products, this powerful professional treatment renews your complexion and helps reveal more even, soft and radiant skin.
The Diamond Whitening System is a series of eight consecutive sessions and provides immediate, long-lasting results. We recommend repeating the protocol once or twice a year (outside summer) to achieve maximum effectiveness. Discover your nearest Natura Bissé spa here.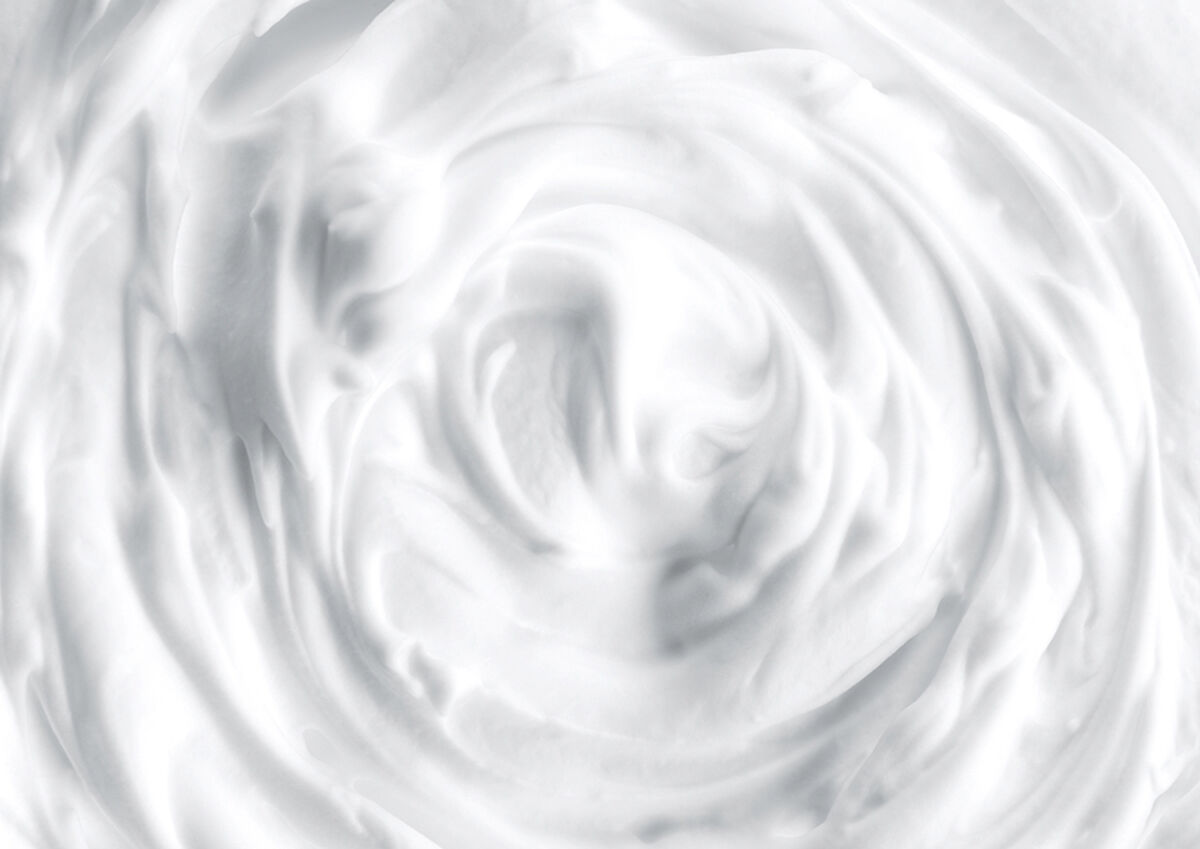 Want to maintain your results all year round?
YOUR HOME RITUAL
Carefully follow these steps to maintain and improve the impact of in-cabin treatments and/or achieve professionally radiant skin at home:
1. SKIN HYGIENE: THE KEY STEP
Achieve impeccable skin with this cleansing ritual. Our creamy Diamond Luminous Rich Luxury Cleanse eliminates impurities and makeup while improving skin moisture levels and radiance. The refreshing tonic: Diamond Luminous Clarity Toning Lotion minimizes the appearance of pores, softens skin texture and reveals more uniform and radiant looking skin.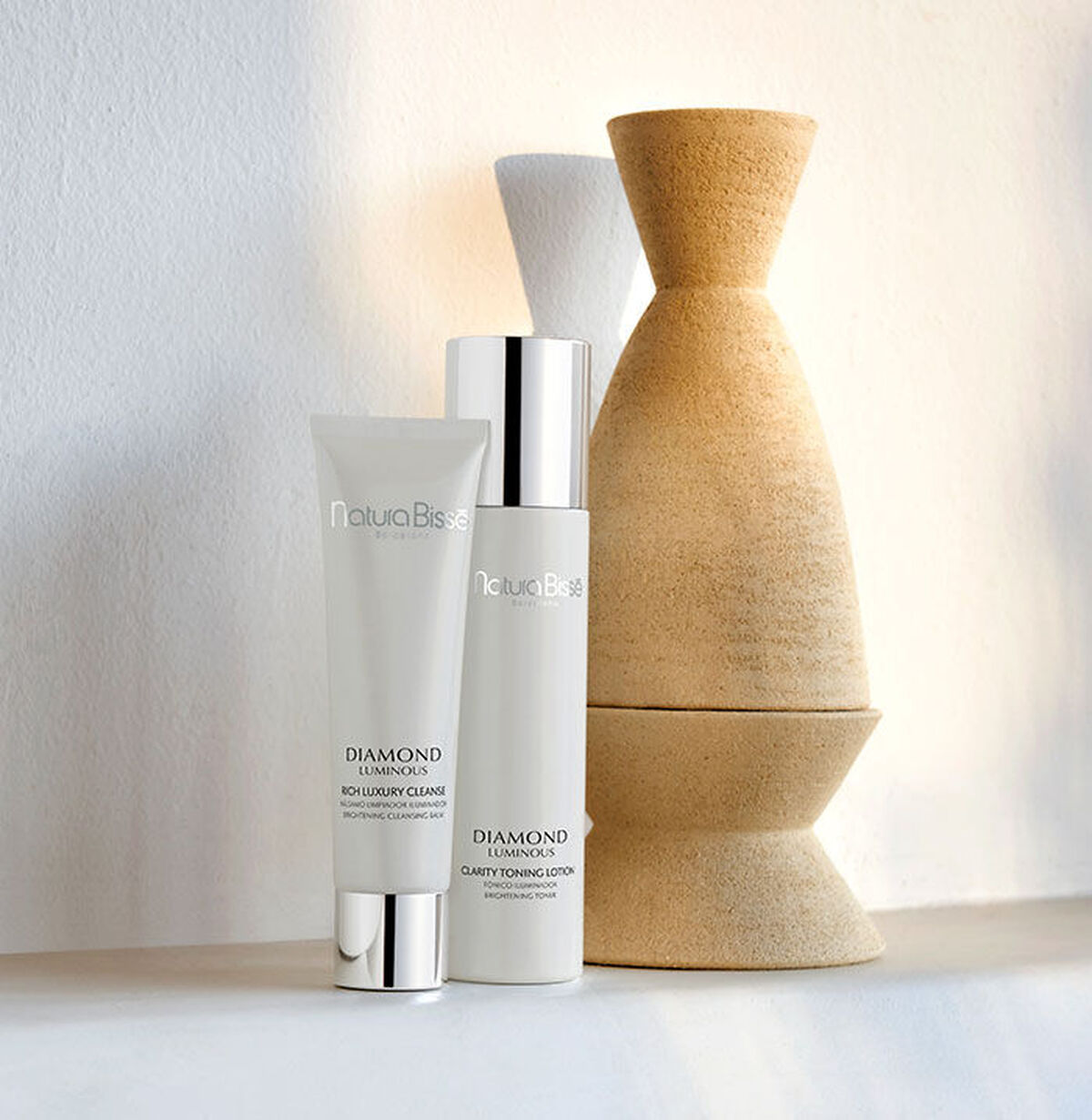 2. EXFOLIATION MEANS RENEWAL
Diamond Glyco Extreme Peel is an effective exfoliant based on glycolic acid and other natural AHAs. It removes dead skin cells from the surface of your skin to help fade the appearance of dark spots and soften skin texture. Apply twice a week for 6 weeks. Start using 1 to 2 weeks after our Diamond Whitening System treatment, following your beauty expert's recommendations.
3. NEW LIFE FOR YOUR SKIN
Choose a concentrated formula, in other words, a serum. We recommend the Oxygen Complex because of its brightening effect. It can help revitalize even the dullest complexions. This infusion of pure oxygen gives you dazzlingly fresh and radiant skin.
4. HYDRATION AND VITALITY
Always follow your serum with a moisturizer. Use Oxygen Cream. to minimize the appearance of dark spots. This light-textured cream adds radiance and immediately restores your skin's freshness and vitality.
5. ADD EXTRA GLOW
Enhance the effects of this brightening beauty ritual with a weekly Diamond Luminous Glowing Mask. This mask gives you a radiance boost in just 15 minutes. The result is perfectly moisturized skin that looks visibly softer, more even and glowing.
6. PREVENTION IS KEY
Although summer's coming to an end, sunshine affects your skin every day. Always use sun protection that's tailored to your needs and skin type. This helps prevent the appearance of dark spots and can even minimize existing imperfections, depending on your chosen formula. Choose your star product.