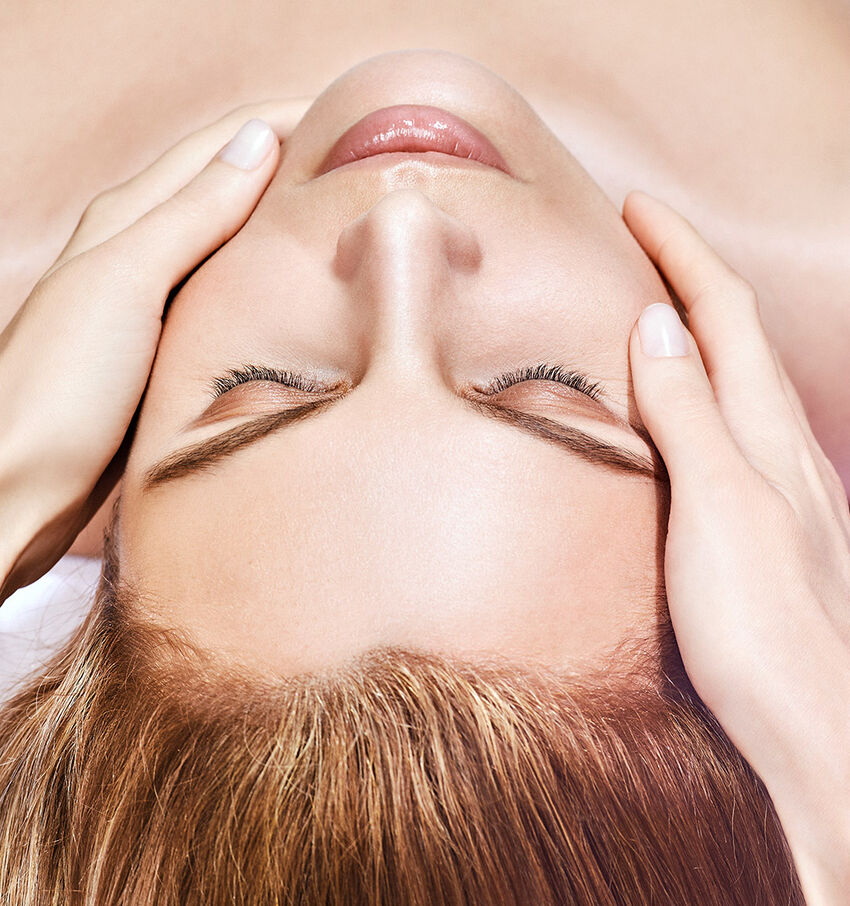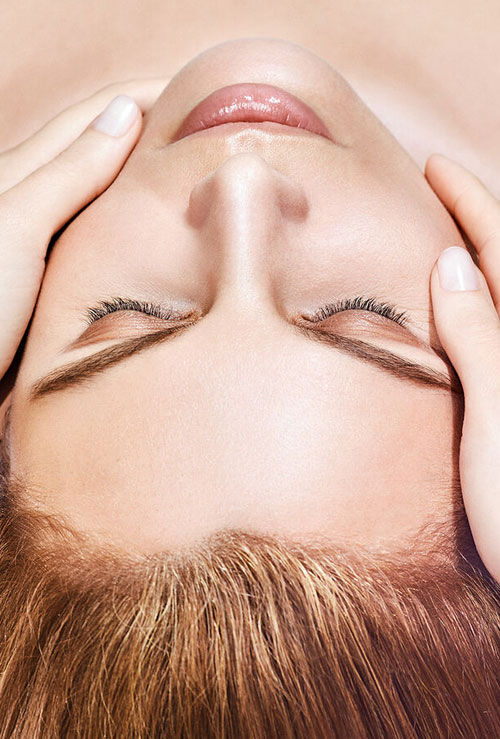 The Power of Touch
In a world bombarded by screens, a digitalisation of life, human touch has become a rare gem. At Natura Bissé, the power of touch has always been at the essence of everything we do.
Find a Natura Bissé store
It's our approach, it's our mission,
It's our way to connect with you
When we talk about the power of touch, we expand beyond sensorial contact, we are talking about touch as a sensibility; touch is about listening, understanding, empathy.
We treat thousands of people every day, through spa treatments, and immersive experiences. We deeply honor these rituals, an approach that allows us direct contact with you.
Through our spas and treatment rooms, we are truly in touch with the needs and results of each treatment, allowing us to respond with transformative skincare solutions, with true capacity to understand each person's unique skin.
Our professional aestheticians have mastered the power of touch, applying expert techniques massaging with their hands, facial contour exercises and sculpting rituals that induce relaxation, energy flow and ultimate well-being.Touch is the most powerful approach we can provide.Experience the power of touch.
The Mindful Touch

YOUR MINDFULNESS SPA EXPERIENCE

Mindfulness, it's a big concept these days. Yet what exactly does it mean? Some call it meditation. Some call it awareness.

It all starts with a deep breath. A meaningful pause; an intimate moment of connecting with the now in mind and body.

At Natura Bissé we again tap into the potential of multi-disciplinary synthesis with a ritual that combines mindfulness, the power of touch, and relevant cutting-edge technology: virtual reality.

The Mindful Touch is an industry game-changer; a truly immersive experience that begins with a virtual reality video and audio, inviting you to simply focus on your breath and the sensations in your body.

It is followed by a soothing voice-over designed to bring you into the present moment, so that you can fully indulge in the powerful beauty ritual; a quintessential Natura Bissé masterpiece.
Through breath and awareness, the technique scientifically modifies the brainwaves to delve into deeper consciousness, tranquility, and, ultimately, clarity.

The results: renewed serenity, a deep and harmonious centering of the self, pure energy, rested and radiant skin.

So simply surrender to your intimate moment of enjoyment and pleasure. Connect with your skin; connect with your breath; connect with yourself. It's your moment.

It's your moment.

Bubble Pure Air

At Natura Bissé, we experiment, we challenge, disrupt, transform the norm.

Bubble Pure Air is based on our quest to invent a powerful new way of being where the invisible becomes visible, where the ephemeral power of air instantly rejuvenates, where our cells transform from the inside out.

Pioneering technology multiplied by our commitment to the delicate human experience: Natura Bissé Bubble Pure Air is an immersive journey from inner peace to outer luminosity.

A luxurious, high-tech, transformational facial in an environment of 99.995% pure, particle-free air.
Step into the bubble where detoxification starts with a shift in state.

Tranquility, serenity, a deeply deserved extended intermission.

Enjoy the sensations of rejuvenation and purity.

Let the bubble astound you.
Experience the power of touch
Our professional aestheticians have mastered the power of touch, applying expert techniques with their hands-massage, facial contour exercises and sculpting rituals that induce relaxation, energy flow and ultimate well-being. Touch is the most powerful approach we can provide. Experience the power of touch.
INHIBITV-NECK ÀLA CARTE

As we all know, every skin has its own voice and everyone has their own distinct needs. That is why we have created a full menu of personalised treatments for neck and décolleté to cater to every client. Choose among our 5 protocols, specifically designed to care for these two areas. All of the rituals include advanced massage techniques and the latest generation skincare to stimulate the skin and improve the absorption of active ingredients in our products. There is not only one right way to look after your neck and décolleté; which one is yours?

STABILIZING EXPERIENCE

Specifically designed to return freshness and a healthy-looking complexion to oily, problematic skins, this professional protocol is incredibly effective at treating excess sebum, blemishes, visible pores and other signs of trouble. The Stabilizing Experience includes every step you need to regain fresher, matter and softer skin, including a deep cleanse, perfecting peel and pre-biotic, sebum-regulating and mattifying ingredients. Maneuvers such as a sensory, foamy massage, are meticulously designed to provide an ultra-comforting experience. Perfect for really delicate care. If you feel your skin needs restored balance and purity, this is the ritual for you.

The Cure Therapy

Indulge in an immersive spa experience that deeply detoxifies, purifies, cleanses.
The Cure Treatment is a ritual of powerful deep healing, a response to modern times. It restores, refines, hydrates.

Through carefully designed techniques; a meticulous extraction process, detoxifying massage, micro-stimulating mask and tinted moisturizing veil, the skin's pores are delicately opened and softened, then closed and purified with refreshing botanical extracts.

We call it an Integral Detoxification Cure.

Enjoy the effects of purity, rejuvenation and wondrous circulation through this luscious and pleasurable ritual.

Diamond Life Infusion Ritual

Imagine gold, diamonds and pearls pampering your skin, a breathtaking treatment that infuses you with energy, leaving you sparkling, youthful and ravishingly beautiful.

Diamond Life Infusion Ritual is a special ceremony in itself.

Our most distinguished, most luxurious, most extravagant treatment. A true experience of excellence.

We combine the dynamic powers of Diamond Collection with ancient rituals and high-tech transformative treatments.

A luxurious cleansing ritual inspired by expert Asian techniques, a relaxing lavender Ayurvedic Shirodhara Diamond massage, triple exfoliating Carboxy Therapy, meticulous massage with potent Diamond Life Infusion serum and an incredibly lifting myofacial massage. To finish: our exclusive luminous gold and pearl nourishing mask.

The results: exceptional rejuvenation, radiant, revitalized skin.

We call it the elixir of youth.

Prepare to be enchanted and mesmerized by this superlative jewel treatment.

INHIBIT
FACE-LIFT

Immaculate, precise, perfection. The Inhibit Face-Lift is an exquisite facial prescription frequently enjoyed by celebrities before a red carpet appearance. It's a proven alternative or complement to medical aesthetic procedures, especially Botox.

We call it Face-Lift because the skin is absolutely, Radically transformed.

Immerse yourself in this 60-minute miracle, a master cleansing ritual and deep exfoliation followed by a definitive energetic massage with our Activating Facial Brush, Increasing microcirculation and preparing the skin for Inhibit anti-wrinkle ultra-concentrate with relaxing neuropeptides and A reparative and hydrating mask with filling effect from hyaluronic acid.

The result: renewal, firming, brightness, and an instant, powerful tightening effect coupled with exceptional hydration.

Inhibit Face-Lift: A path to perfection empowering today's woman of the world with ever-present glow and vitality.



Carboxi-Express SPA treatment

In this treatment we apply Natura Bissé's innovative technological breakthroughs to the deep, growing needs of modern life: Renewal, deep cleansing, detox and rejuvenation.

Our Carboxi-Express ritual is based on the premise of exfoliation. The treatment involves a triple exfoliant that radically eliminates dead skin cells while gently activating the skin's own cell renewal system. A revolutionary concept in skin therapy incorporating the latest trend in aesthetic medicine: Carboxitherapy, a technique that employs CO2 to combat the signs of aging, producing an explosion of oxygen in your skin.

Feel the ravishing, dramatic effects of pure glow-on-the-go skin in only 30 minutes.

3D Collagen Shock

Our cheekbones define us; they articulate us. Yet, over time, it's only natural that we loose collagen, flattening our cheeks, drearing our appearance.

3D Collagen Shock is a powerful stimulation treatment, crafted to articulate your gorgeous sculpted visage.

A unique triple collagen activation, working on different layers of the skin, it is designed to increase firmness, enhance facial contours, improving elasticity and boosting hydration.

This zealous formula is enhanced by our Active Face Contouring Technique, a massage that redefines your skin and sculpts your facial contours by boosting microcirculation and improving lymphatic drainage.

The result: a wondrous improvement in skin hydration levels, stimulating the synthesis of new collagen, and providing overall rejuvenation.

So get your power back with those sharp contours, striking features and outstanding attitude.
ENJOY A TREATMENT
Find a Natura Bissé center near you
and experience one of our rituals.