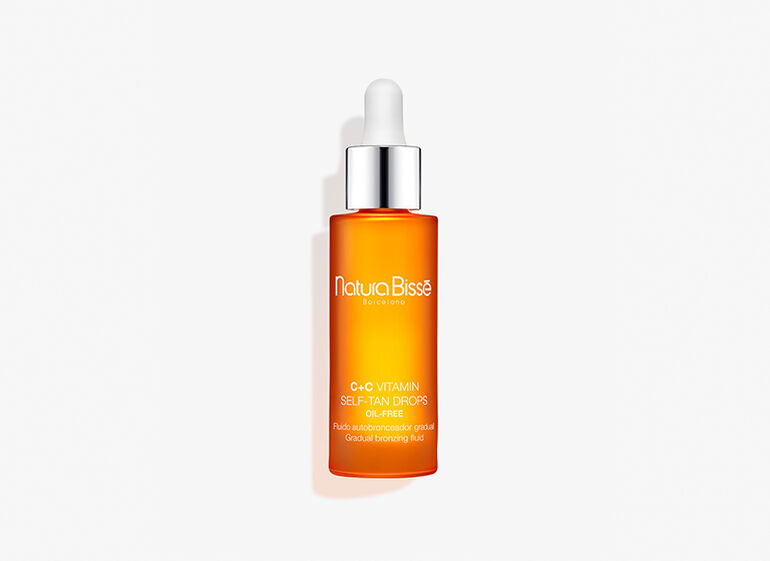 C+C VITAMIN SELF-TAN DROPS
C+C VITAMIN SELF-TAN DROPS
Gradual bronzing fluid
£56.00
NET WT. 1 OZ. - 30 ml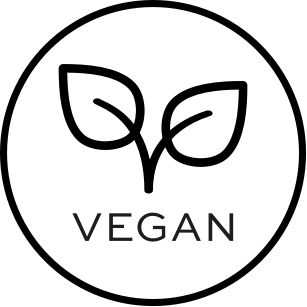 Enjoy a radiant, golden tone with this ultra-light self-tanning fluid. Enriched with vitamin C, this formula adapts to different skin tones to give you a bronze finish and gorgeous glow.
Including more than 95% ingredients of natural origin, this oil-free formula gives you an even color and luminosity without sun exposure.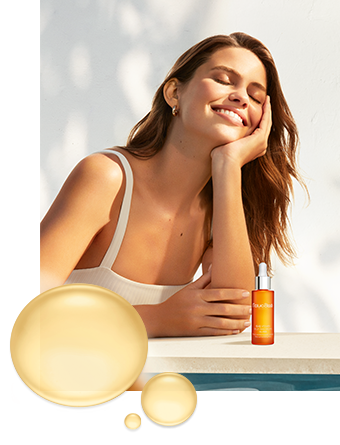 Natural, even tan all year round
Delivers a natural, even tan without sun exposure.
Its gradual tanning effect adapts to multiple skin tones and allows you to adjust the intensity.
Keeps skin hydrated and provides antioxidant benefits.
Ideal for application on the face, neck, and décolleté for a perfect tan.
Easy to apply and has a fast-absorbing texture to reduce residue on clothing, sheets, or protective masks.
WHAT MAKES IT SO EFFECTIVE?
Sunless Complex, a combination of DHA and erythrulose, creates a long-lasting tan, which gradually fades through the natural exfoliation of the skin.
The powerful derivative of vitamin C, stabilized ascorbic acid, reveals more supple, firmer-looking skin.
Pro-Melanin Complex activates and maintains the tan while also helping to reveal firmer-looking skin.
The antioxidant vitamin E improves the skin hydration.
Ingredients:
Water (Aqua), Alcohol Denat., Dihydroxyacetone, Glycerin, Erythrulose, 3-O-Ethyl Ascorbic Acid, Methylsilanol Acetyltyrosine, Xanthan Gum, Disodium EDTA, Polysorbate 20, Ethylhexylglycerin, Sodium Hydroxide, Phenoxyethanol, Sodium Benzoate, Tocopheryl Acetate, Fragrance (Parfum), Limonene, Linalool, Amyl Cinnamal, Hexyl Cinnamal, Yellow 5 (CI 19140), Red 4 (CI 14700). Formulations and ingredients may be occasionally modified. You can find up to date information about this product on its package and its leaflet. (210614)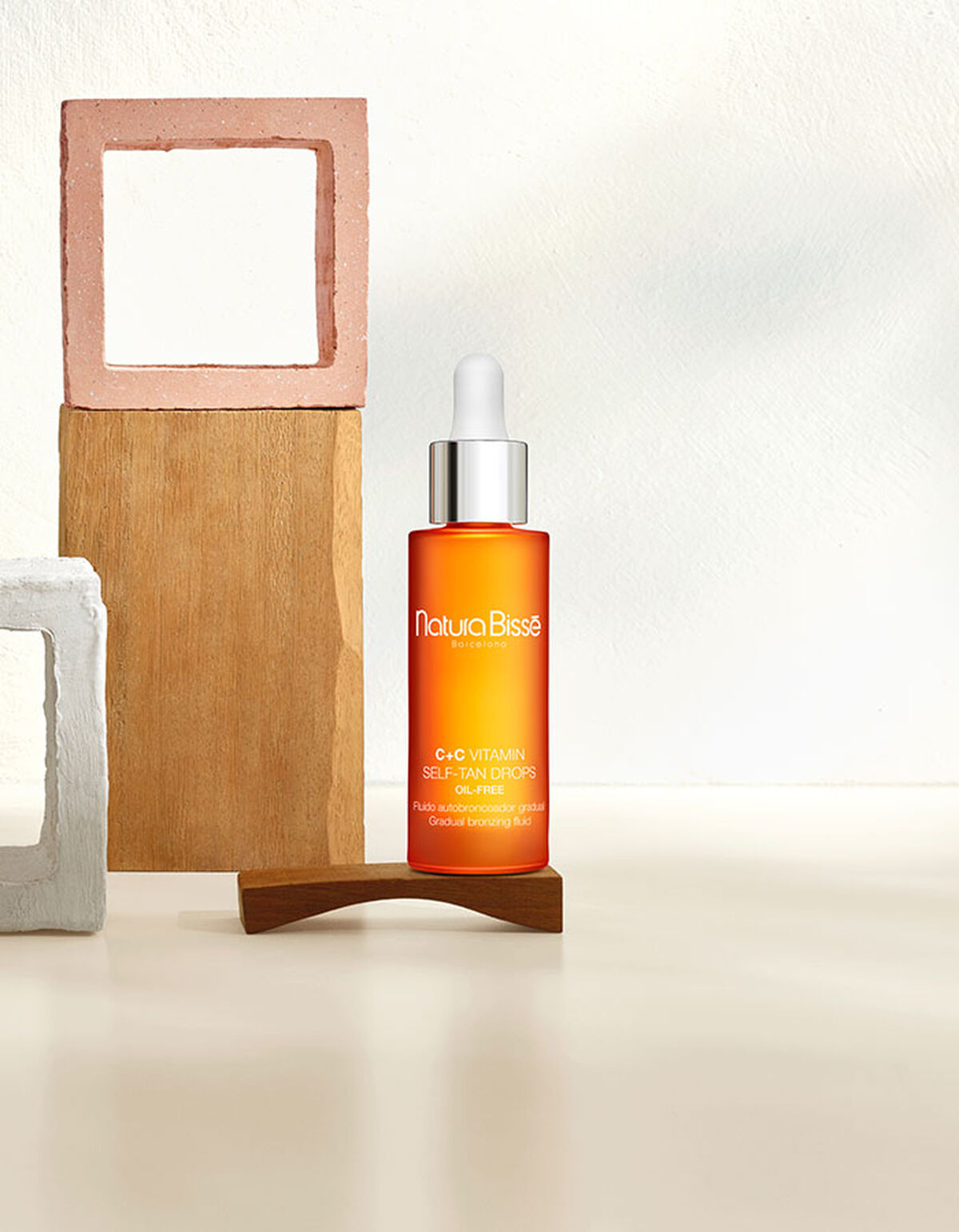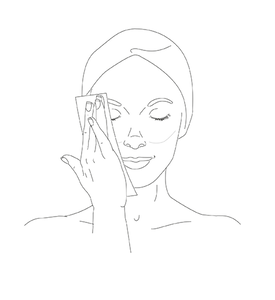 STEP 1
Exfoliate skin before use. Cleanse and moisturize first for best application.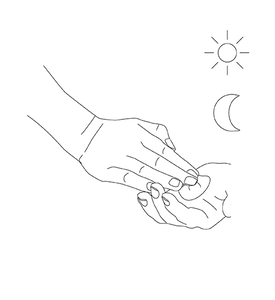 STEP 2
Distribute a few drops into your hands depending on your skin tone and desired tan intensity. To achieve the NATURAL TAN tone, apply 4-6 drops. To achieve the GOLDEN TAN tone, apply 6-8 drops.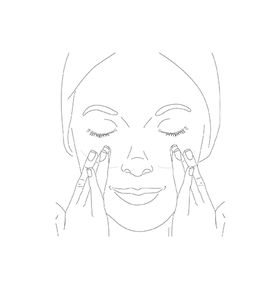 STEP 3
Use it at night to limit movement after application and reduce product build-up within lines and wrinkles. Gently massage the drops over your face, neck, and décolleté to achieve an even finish. After the first use, re-apply in the morning. Always remember to wash your hands thoroughly after each application.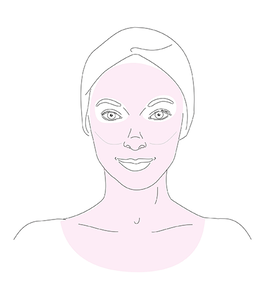 STEP 4
To intensify and prolong your tan, use this product consecutively for two to four nights or continue use daily until you reach your desired tone.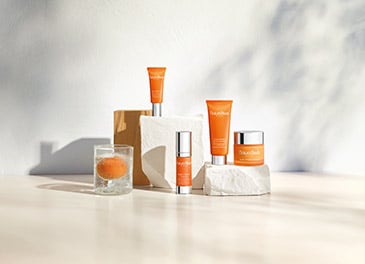 PRO TIPS
It's important to apply evenly and include your hairline. Don't forget your ears, behind your ears, and the back of the neck, especially if you have short hair or tend to style your hair up.If you are fair-haired, protect your eyebrows and hairline with an extra layer of moisturizer to allow for even distribution and seamless blending of the product.
When using the product, keep your skin well moisturized. Avoid the use of exfoliants and harsh soaps to prevent spoiling your lovely tan.If you would like to adjust the intensity of the tan in specific areas (i.e. dark spots), simply use a Q-tip directly after application to lighten tones.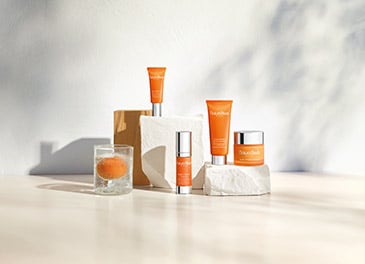 IS IT SUITABLE FOR ME?
Our trained consultants are here to advise you on that perfect product. Contact us now.