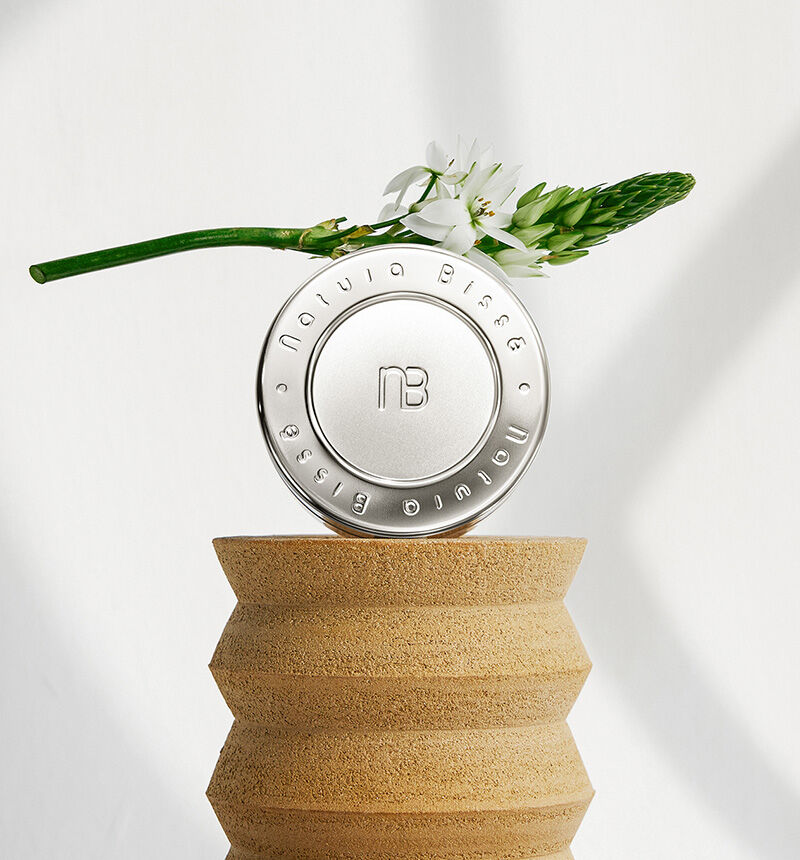 Rethinking beauty since 1979
The journey of Natura Bissé is an ever-unfolding story: intuition, passion, perseverance, investigation and connecting with people are the essence of our skincare brand.
It all started with the power of touch in Barcelona in 1979. Ricardo Fisas, the founder and mastermind behind Natura Bissé, made a curious observation that would change the skincare industry forever: he noted that a factory employee who worked with amino acids had strikingly soft hands.
Investigating further, Fisas discovered that exposing natural free form amino acids to his skin had a powerful cosmetic effect.
And the first Natura Bissé formula was born. Would you like to know more about the Fisas family? We spend a day with them in this article.
1979

5 CREAMS FOR 5 SKIN TYPES

Ricardo Fisas founds Natura Bissé with 5 creams based on natural free amino acid technology, and some of the brand's most successful lines are launched.

1995

AMERICAN DEBUT

After being invited into Neiman Marcus, Barneys New York and Bergdorf Goodman stores, Natura Bissé inaugurates its first subsidiary in Dallas.

1996

MADE IN BARCELONA

A new logo is designed with the word Barcelona, a city that represents Natura Bissé's home values and philosophy: innovation, design and Mediterranean spirit.

2000

NEW HEADQUARTERS, NEW CHALLENGES

Natura Bissé's central offices, technically advanced manufacturing plant and cutting-edge Research and Development center move into modern new facilities in Barcelona.

2005

RED CARPET SKIN

For the first of many occasions, Natura Bissé's expert aestheticians travel to Hollywood to pamper movie stars and celebrities with exceptional skin treatments on the most magical night in cinema.

2008

RICARDO FISAS NATURA BISSÉ FOUNDATION IS ESTABLISHED

Ricardo Fisas and his wife Gloria Vergés set up a non-profit foundation that had been their goal for many years.

2011

THE TASTE OF BEAUTY

Forging synergies with Michelin-starred chef and humanitarian José Andrés, Natura Bissé designs an unprecedented sensory experience that combines skincare and cuisine; the treatment begins in the beauty room and is completed in the restaurant.

2012

A POIGNANT FAREWELL TO RICARDO FISAS

Ricardo Fisas Mulleras, founder and president of Natura Bissé, passes away. A brilliant man intensely committed to his work, he instilled his rock-solid social and moral values into his family and company.

2013

A GLOBAL STEP FORWARD

The company's first flagship store debuts in Hong Kong, marking the company's resounding success as a luxury skincare brand in Asia.

2014

BEAUTY LOVERS DAY PREMIERES

To celebrate Natura Bissé's manifest commitment to beauty and skincare, the company institutes an International Day of Beauty.

BEST LUXURY SPA BRAND IN THE WORLD For the third consecutive year, the prestigious magazine NewBeauty chooses Natura Bissé as the best luxury spa brand in the world.

2015

NATIONAL INNOVATION AWARD

Granted by Spain's Ministry of Economy and Competitiveness, this is the highest honor given to Spanish companies with an exemplary track record. Natura Bissé is honored in the category of Internationalization.

HALAL CERTIFICATION Natura Bissé is the first European company to receive the Halal Certification.

2016

IMPROVED BUSINESS MODEL

Personalization becomes an essential part of the new Spa Plan, an innovative business model created specifically for the spa channel.

2017

RECOGNITION FOR EXCELLENCE

For the first time, Forbes Travel Guide names a beauty brand as its exclusive OFFICIAL SKINCARE BRAND. Natura Bissé also earns the "In Partnership With"seal.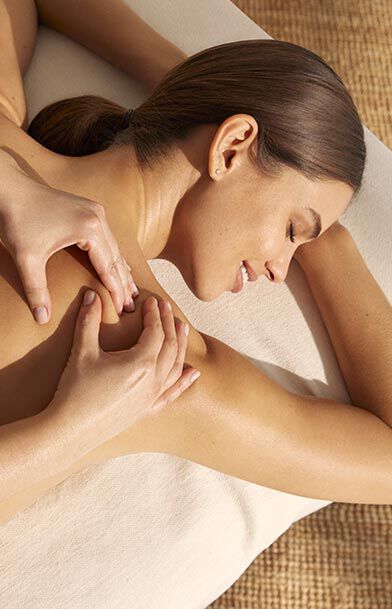 OUR SPA HERITAGE
Natura Bissé entered the skincare world through professional skincare spas and carries out more than 7.5 million annual treatments in leading spas and luxury resorts worldwide. We work strictly with master aestheticians, building and maintaining close partnerships between our products and their hands. By adapting, evolving and listening to the voice of each and every skin, we have refined our products and rituals and developed targeted treatments for specific skin needs and concerns.

Today, you can find our products and spa treatments in select retailers, beauty centers and luxury hotels in 36 countries worldwide.
UNBOUND INNOVATION IN SKINCARE AND BEAUTY EXPERIENCES
Infinite curiosity and limitless innovation are at the core of our values.
We're committed to observing and collaborating with other industries – nutrition, medi-aesthetic, academia, gastronomy – for new discoveries, always pushing boundaries and seeking the latest scientific advancements.

We are relentlessly and passionately open-minded in our mission to create outstanding, highly effective formulas and revolutionary beauty experiences.
Our products
Our products are crafted with honesty, integrity, science and tenderness. Formulated with high concentrations of advanced, innovative ingredients to accurately address every skin concern, they feature exceptional textures and aromas that awaken the senses, elevating beauty rituals into mindful personal moments.
See our products
Our experiences
Natura Bissé spa experiences are carefully designed to transform your skin so you truly feel the power of touch. Our techniques have been mastered, refined and redefined, continuously evolving in accordance with new research and technological advancements. With every Natura Bissé treatment, you embark on a rare, exquisite journey to well-being, balance and peace.
See our experiences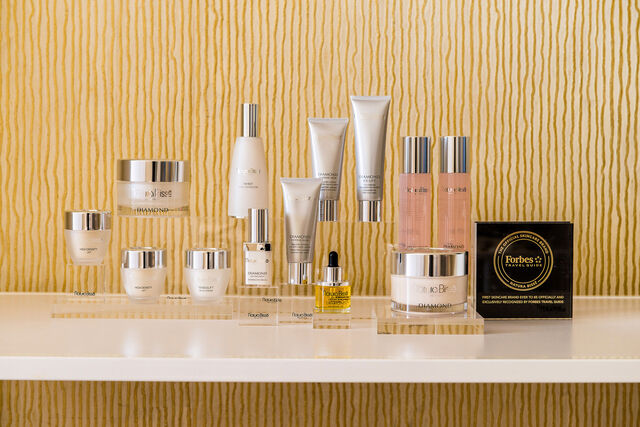 RECOGNIZED COMMITMENT TO EXCELLENCE
Since our inception, one of the hallmarks of Natura Bissé has been the pursuit of excellence in everything we do, with the aim of creating effective cosmetics and cabin treatments while offering the most exquisite service. A desire that has been endorsed and recognized by world-renowned authorities in the spa and luxury hotel industry. For three straight years (2018, 2019 and 2020), Natura Bissé has been named Best Spa Brand at the prestigious World Spa AwardsTM. An organization born to become a benchmark in the wellness sector. In 2017, Forbes Travel Guide, the only independent global rating system for luxury hotels, restaurants and spas, named Natura Bissé as its first and only Official Skincare Brand. In addition, the renowned institution has also awarded us with the "In Partnership With" seal, certifying that we complied with their rigorous and exacting requirements.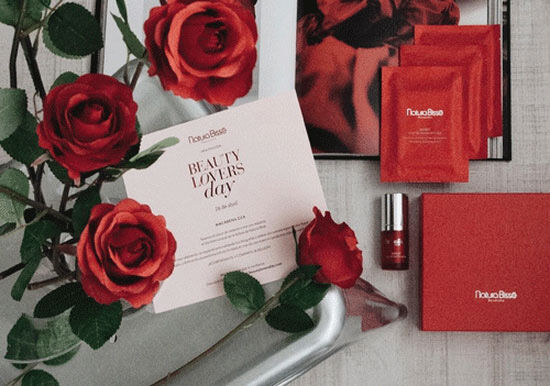 Beauty
lovers day
CELEBRATE HERE
DISCOVER THE LIMITED EDITION
Born in 2014, Beauty Lovers Day is our International Day of Beauty. It's a unique opportunity to thank our customers, friends and partners for all their trust and support. And to celebrate our commitment to skincare and well-being together.

Since 2020, Beauty Lovers Day is also a charitable event. Numerous actions, surprises and limited editions are created to raise money for the Ricardo Fisas Natura Bissé Foundation and other global organizations that share our aims. Because our commitment also extends to anyone going through more vulnerable times.

Join us to celebrate and enjoy this special occasion: a beautiful day in the widest sense.
CELEBRATE HERE
DISCOVER THE LIMITED EDITION
RICARDO FISAS NATURA BISSÉ FOUNDATION
In 2008, Ricardo Fisas and Gloria Vergés, the founders of Natura Bissé, created a private and independent foundation committed to the welfare of vulnerable people; an initiative in keeping with their personal values.
From then on, the Ricardo Fisas Natura Bissé Foundation has created collaborative and sustainable projects alongside top professionals, wherever we identify a social need that we believe we can help with.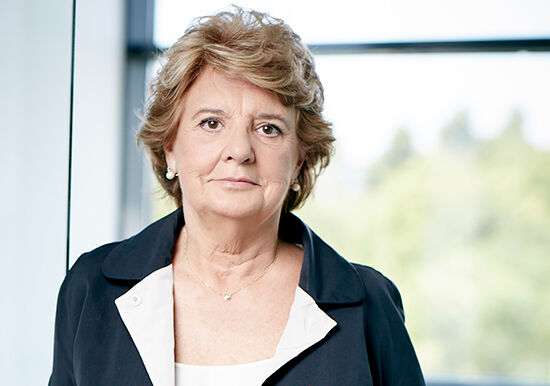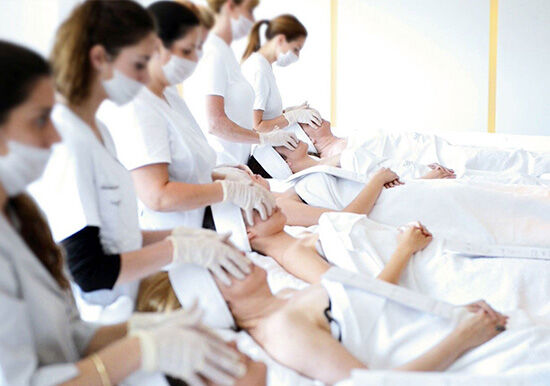 Two initiatives were born: the Oncology Aesthetics program and Project Difference. The first is carried out in hospitals and patient associations. We offer individual free aesthetic skin care treatments to people undergoing oncological therapy. Project Difference, where we train and accompany teachers, is developed in schools. We help teachers to better support and monitor children with learning difficulties such as dyslexia and dyscalculia.
In addition, the Foundation also collaborates with other organizations who support and accompany those living in poverty, experiencing loneliness or those at risk of social exclusion.
Thanks to Natura Bissé, who fund the Foundation with 0.7% of their total earnings, and to the support of their network of clients, distributors, collaborating companies and staff, we can make these programs and collaborations possible.