INHIBIT COLLECTION
Live, smile and express yourself. Day by day, see how your skin begins to look smoother and more radiant.
RELAXES, FILLS, LIFTS AND REFORMS
Conceived to visibly diminish expression lines, this collection is able to act at the heart of the wrinkle so that your face recovers all its smoothness and firmness.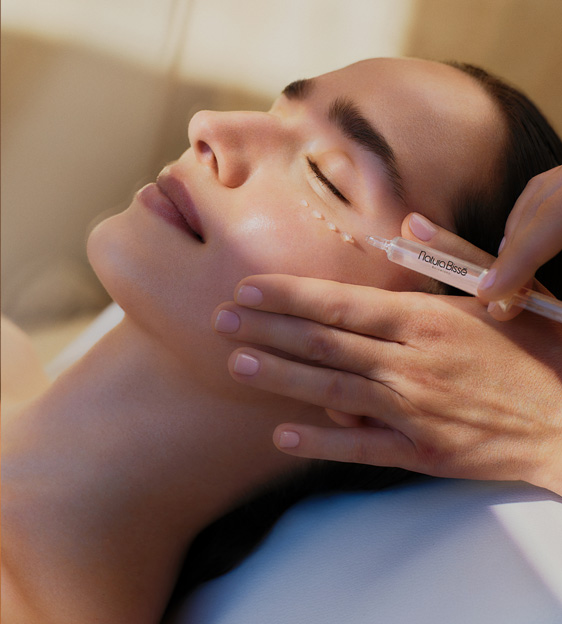 SPA EXPERIENCES
UNLEASH YOUR BEAUTY
Whether you wish to minimize the appearance of your expression lines without using microinjections, or you are looking to enhance your medi-aesthetic treatments, INHIBIT COLLECTION is your best cosmetic ally.
SMOOTH EXPRESSION LINES
In 2003, Natura Bissé revolutionized skin care with the launch of INHIBIT and its cutting-edge Octamioxyl® molecule, capable of inhibiting the facial contractions that cause the appearance of expression lines. Today, the Inhibit Collection formulations also include an effective blend of the most innovative ingredients.