ESSENTIAL SHOCK INTENSE LINE
Intensive anti-aging and revitalizing skincare treatment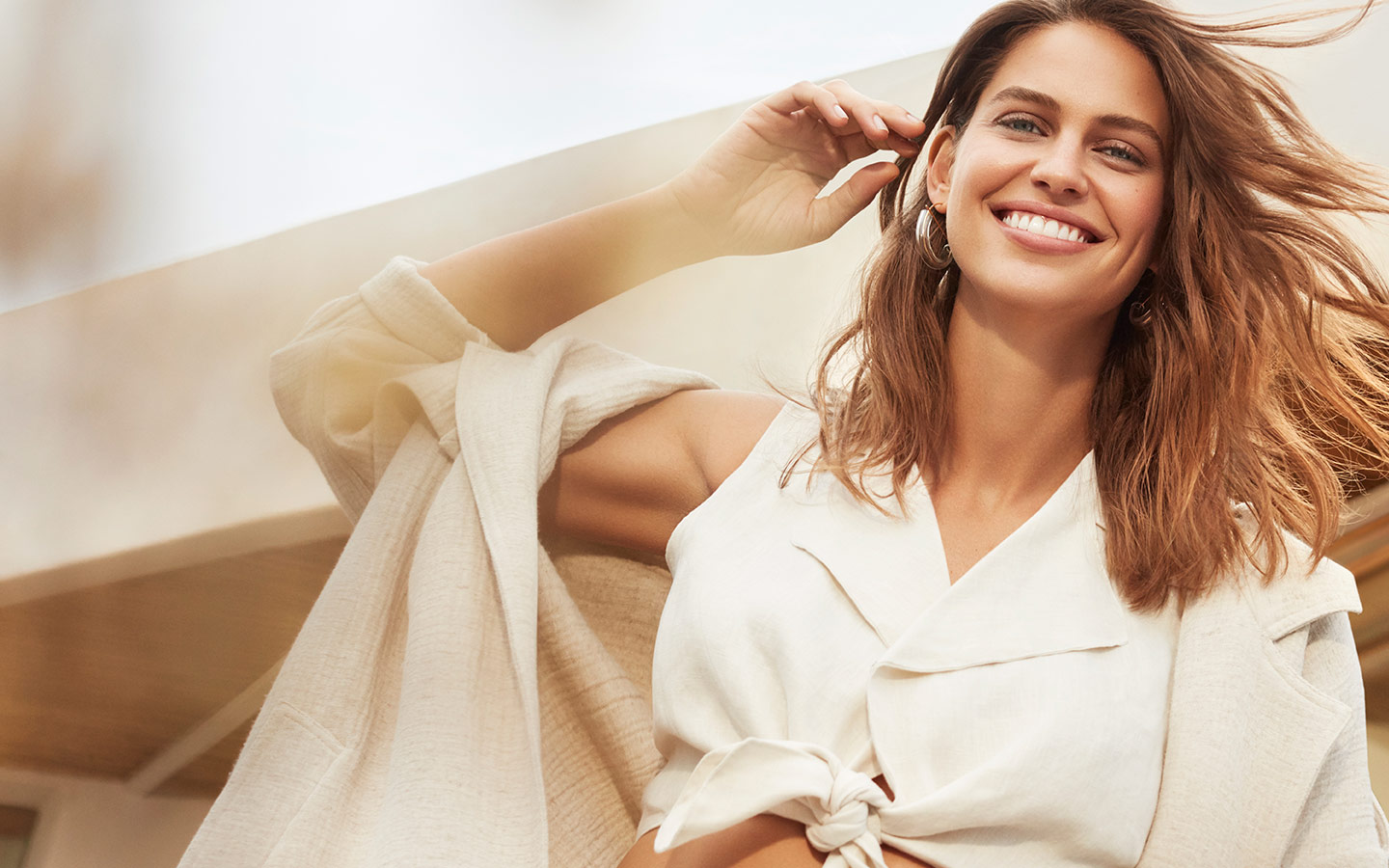 FIRMNESS FOR MATURE SKIN
With time, the natural signs of skin aging become more visible: loss of elasticity, the appearance of wrinkles, decrease in tone and firmness, dullness, etc.
In order to intensively and effectively address skin aging, Natura Bissé has formulated Essential Shock Intense Line, a complete skincare treatment line ideal for mature skin that restores a youthful and firm look.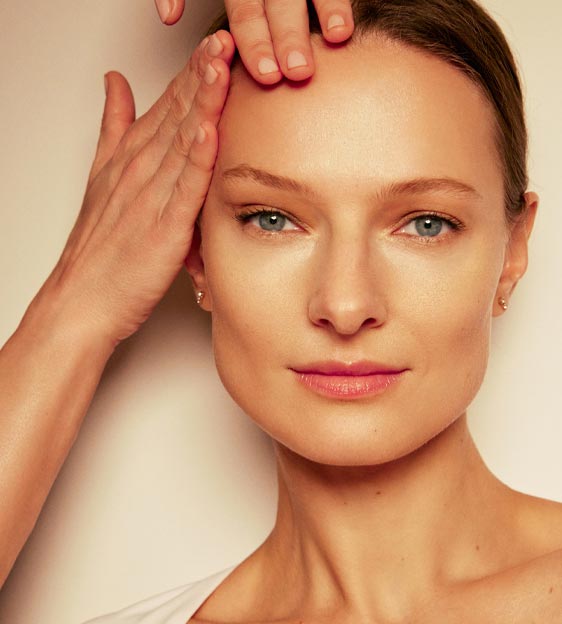 SPA EXPERIENCES
THE LOOK OF MAXIMUM ELASTICITY
Enjoy the world, feel the enhancing quality of this collection, and reveal incredibly suppler, firmer and plumper skin with these innovative, restoring spa beauty treatments. Masterful rituals designed to noticeably reduce wrinkles and expression lines.
REVOLUTIONARY KEY INGREDIENTS
Essential Shock Intense Line is formulated with a revolutionary complex of innovative ingredients that provides the key elements that the skin needs to regain the appearance of volume, suppleness and youthful vitality: Proteoglycan-Derma Complex. In addition, these formulas also contain Aminoessence Cocktail, a complete cocktail for an exceptionally firm and youthful look and feel, along with Iris florentina root, which effectively addresses the concerns common of mature skin.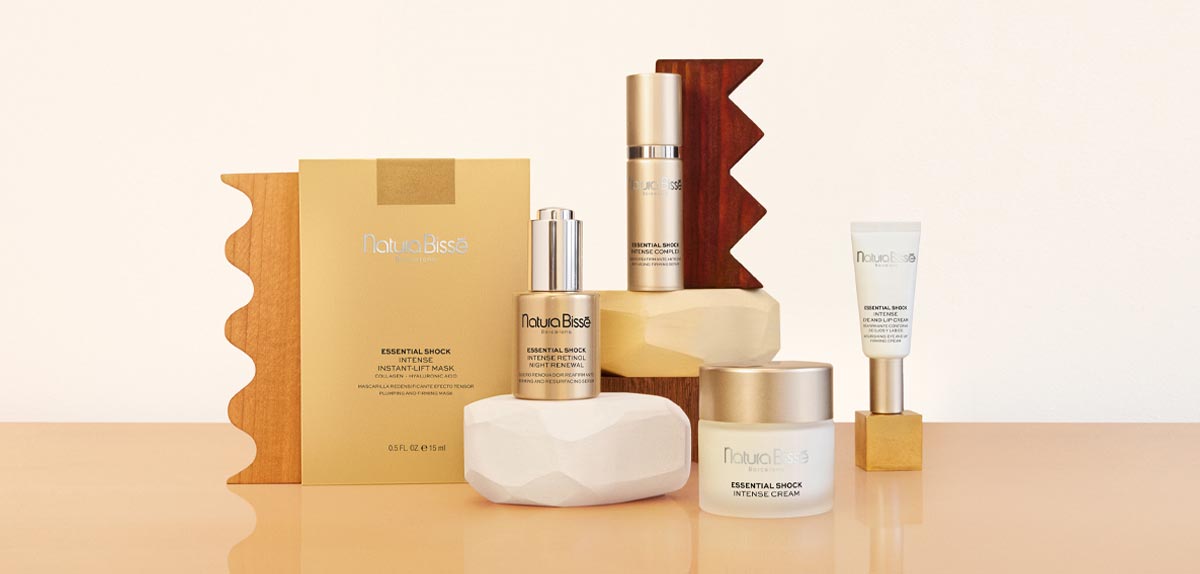 ALL PRODUCTS
OF ESSENTIAL SHOCK INTENSE LINE COLLECTION